If you're planning an event and looking to take it to the next level, live music is the key to success. That's why we've put together this ultimate list of Auckland's best cover bands for hire!
If you're organizing an event in Auckland, live music is an absolute must to set the mood for an unforgettable night. And what better way to take it up a notch than with a sensational cover band? These incredibly talented groups specialize in playing the songs you adore, bringing forth a delightful and energetic ambiance. Explore our fantastic lineup of remarkable cover bands in Auckland and make your event truly exceptional!
Party Bands
Looking to kick-start your party? Look no further than our incredible party bands! With an explosive repertoire packed with crowd favorites and chart-topping hits, they guarantee to ignite your celebration with pure excitement! Get ready to dance the night away as our outstanding selection of Auckland cover bands turns up the energy. Get the party started and create unforgettable memories with these sensational performers!

FLIPSIDE COLLECTIVE
Genres: Pop, RnB, Classic Hits


Prepare for an extraordinary musical experience with Flipside Collective, a band that masterfully blends house, disco, hip hop, soul, and pop classics to cater to every taste. With a diverse range of genres, they have something for everyone in their repertoire. Get ready to groove to their mix of vibrant party jams and soulful disco hits that will transport you to a night unlike any other. Their dynamic songlist features the likes of Dua Lipa, Aretha Franklin, Amy Winehouse, Michael Jackson, Whitney Houston, and Stevie Wonder, along with an extensive selection of timeless disco and soul classics. Brace yourself for an unforgettable journey through music with Flipside Collective!
Selected Songs
Whitney Houston
I'm Every Woman
Michael Jackson
Rock With You
Janet Jackson
Together Again
Stevie Wonder
Signed Seal Delivered
Bobby Brown
Every Little Step
Arcade Avenue
Genres: Classic Hits, 80s, Top 40

Arcade Avenue just want to see you dance and they'll stop at nothing to ensure a night filled with exhilarating rhythms and unforgettable moments. Get ready to unleash your inner dancing queen with Arcade Avenue! Their dynamic and diverse lineup of musicians guarantees an electrifying performance that will make you hit the dance floor without hesitation. With each member bringing their own unique vibe, Arcade Avenue creates a sound that resonates with every individual in the crowd. From The Weeknd to Michael Jackson, Arcade Avenue effortlessly weaves together modern hits with crowd-pleasing classics. Arcade Avenue is here to ignite the dance floor and give you a night you won't want to end.



Arcade Avenue made my 60th birthday bash a fun memorable occasion for myself, my family and my friends. They had us all up dancing right from the first song till the last song. Talented bunch of young artists lead by Taylor Roche who I would highly recommend 10 out of 10
Selected Songs


Lionel Richie
All Night Long
Bruno Mars
Uptown Funk
Jason Mraz
I'm Yours
The Jacksons
Blame it on Boogie
George Michael
Faith
Backstreet Boys
I Want it That Way
Bennee
Supalonely
Eurythmics
Sweet Dreams
Vanessa Carlton
A Thousand Miles
Stevie Wonder
Master Blaster
Highrise
Genres: Top 40, Pop, Classic Hits

Experience the sensational sounds of Highrise, an Auckland covers band with talented male and female lead vocalists and a veteran backing band. From Harry Styles to Pat Benatar and Dragon, they perform a diverse range of songs that span the decades. With pitch-perfect renditions and meticulous attention to detail, Highrise delivers the sound and vibe of the original recordings, enhanced by their tight performance and studio-grade samples. Get ready to elevate your event with Highrise!




Selected Songs


Dua Lipa
Levitating
Kenny Loggins
Footloose
Katrina & the Waves
Walking on Sunshine
Kungs
This Girl
Olivia Newton John
Physical
Blackstreet
No Diggity
Brian Adams
Summer of 69
Bob Marley
Could you be Loved
Candi Stanton
Young Hearts run Free
Huey Lewis
The Power of Love
Pat Benetar
Hit me with your best shot
Roxette
The Look
Queen
Crazy Little thing called love
David Bowie
Lets Dance


Mischief
Genres: Classic Hits, Funk & Soul, R'n'B

Fronted by the soulful powerhouse vocalist Carla Flavell, Mischief is an exceptional band delivering electrifying high-energy party anthems, timeless pop classics, and soulful R'n'B jams. From Six60 to Jason Derulo and Bruno Mars, their all-star repertoire keeps the celebration alive. Get ready for magnetic stage presence, infectious energy, and a musical experience that will ignite your spirit.


Selected Songs


Stevie Wonder
Superstition
Michael Jackson
Rock With You
Bruno Mars
That's What I Like
Prince
Kiss
Black Eyed Peas
Let's Get It Started
Six60
White Lines
Amy Winehouse
Valerie
Janet Jackson
Together Again
Bruno Mars
Perm
The Outhere Brothers
Boom Boom Boom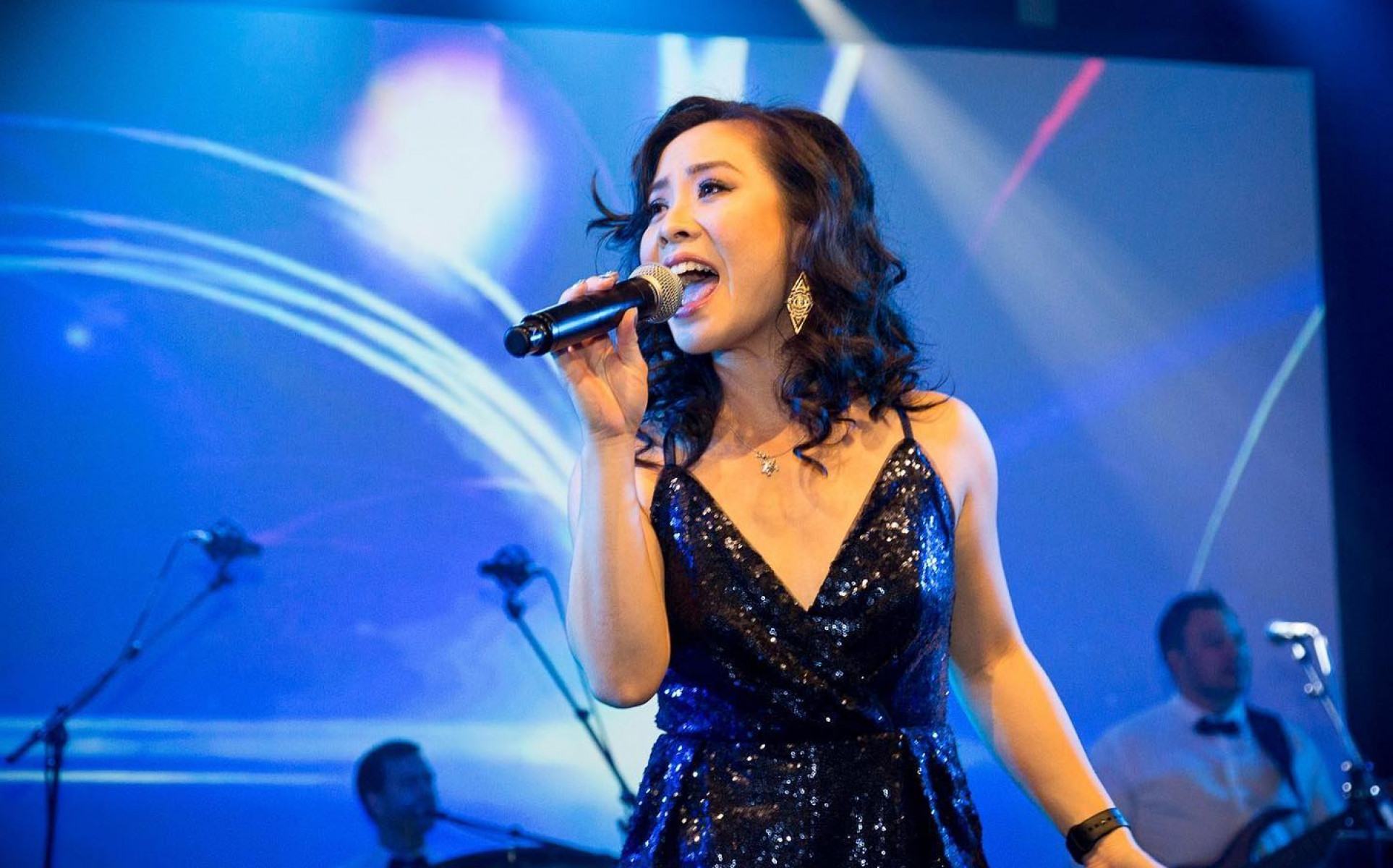 Red Velvet Seat
Genres: Top 40, Pop, Classic Hits

Get ready to groove and embrace the sassy vibes brought to you by The Red Velvet Seat! This soulful and funky powerhouse band is set to ignite your party! With talented vocalists, an epic brass section, and unmatched energy, their performance is electric and captivating. From funk to power ballads, they effortlessly navigate a vast repertoire, ensuring you dance uncontrollably. Spanning the '70s to the present, their timeless classics and chart-topping hits from Bruno Mars and Ariana Grande will make your event legendary and unforgettable. Let The Red Velvet Seat light up your party and create an extraordinary night of non-stop fun!

Wolves and ravens
Genres: Rock, Pop, Classic Hits

Wolves and Ravens is a highly successful covers band, having rocked prestigious festivals, weddings and corporate events. Individually, the band members have impressive credentials, having played at renowned events such as The Big Day Out, HomeGrown, and Rhythm and Vines, and have even shared the stage with international acts. With Wolves and Ravens, you can expect the perfect ambiance and volume for your venue, delivered by skilled and charismatic musicians. Their diverse setlist features iconic artists like Dire Straits, Maroon 5, David Bowie, and Blondie, ensuring they cover all the greatest hits.



Wolves and Ravens recently performed at a wedding reception held at The Tasting Shed. We've had lots of cover bands through over the last few years for different events, and these guys were amazing! They kept the crowd on the dance floor the whole night, and were one of the tightest bands I have heard in a long time! I will definitely be recommending them to other customers for their next event with us.


Selected Songs


Amy Winehouse
Valerie
Fleetwood Mac
Go Your Own Way
Dire Straights
Money For Nothing
The Weekend
Can't Feel My Face
Bruno Mars
Uptown Funk
Stevie Wonder
Superstition
Daft Punk
Get Lucky
Dragon
Rain
Cindy Lauper
Girls Just Wanna Have Fun
Greece soundtrack
You're the One That I want
Neon City
Genres: Pop, Classic Hits, Top 40


Prepare for an electrifying experience as Neon City takes the stage and illuminates the night with their tight, funky, and groovy set! With a repertoire featuring hits from iconic artists such as Bruno Mars, Michael Jackson, Stevie Wonder, and James Brown, Neon City delivers a high-energy fusion of pop, dance, classics, top 40, and funk that connects with audiences of all kinds. Get ready for a seamless party experience on the dance floor as the band effortlessly weaves together medleys of popular songs. Their ultimate aim? To keep the party rocking and create an unforgettable night of pure entertainment!
We booked Neon City for our annual convention this year, and they were absolutely fantastic. The perfect band if you want everyone to have some fun. The dancing started immediately, the band knew exactly what to play to keep the crowd enjoying every moment. Would highly recommend them.


Selected Songs


Justin Timberlake
Say Something
Drake
Hold On We're Going Home
Vance Joy
Riptide
MGMT
Kids
Al Green
Let's Stay Together
Beyonce
Crazy in Love
Queen
Crazy Little Thing
Bruno Mars
Marry You



Kid Radio
Genres: Top 40, Funk & Soul, R'n'B

Get ready to be blown away by Kid Radio, the band that breaks free from tired pub hits and delivers an explosive songlist that keeps the energy going all night long. With a repertoire filled with pure dynamite, they keep things fresh and exciting. If iconic names like Prince, Kanye, Stevie, Justin, Luther, and Michael hold significance for you, then Kid Radio is the band you've been searching for. They flawlessly blend the biggest hits from pop, hip hop, and R'n'B, creating captivating mashups that will ignite your party. Prepare to experience their exceptional musicianship and innovative twist on your favorite tunes. Get ready for a musical adventure like no other!


The guys in Kid Radio blew away the crowd at our wedding with their fun energy, extreme talent and diverse selection of full songs and medleys/mash-ups that kept all of us dancing until the very end. They exceeded every expectation, and I would hire them again tomorrow.
Selected Songs


Donny Hathaway
What's Going On
Jamiroquai
Cosmic Girl
D'Angelo
Feel Like Making Love
Drake
Hold On, We're Going Home
Omarion
Entourage
Pharrell Williams
Frontin'
John Legend
Green Light