Park Hyatt Auckland is perfectly located on the water's edge, offering expansive ocean views. We've put together a handpicked selection of artists ideally suited to Park Hyatt's unique position and style.
Park Hyatt Auckland offers boutique meeting and event spaces to facilitate a range of business gatherings. From a small boardroom-style function to a cocktail event of 350 people, Park Hyatt Auckland has everything you need to make doing business a pleasure. This includes seasonal menus, theming, AV, and unique activities in and around the hotel. Below, we've carefully selected entertainment options perfectly suited to Park Hyatt's Boathouse, The Residence, and Harbour Rooms.



The Boathouse
Whether you're planning a corporate meeting, a wedding or a cocktail event, the Boathouse provides a stunning setting with views across Wynyard Quarter's Lighter Basin. Located on the ground floor, the Boathouse features a fireplace, an outdoor terrace and a pre-function area perfect for a welcome drink or show cooking.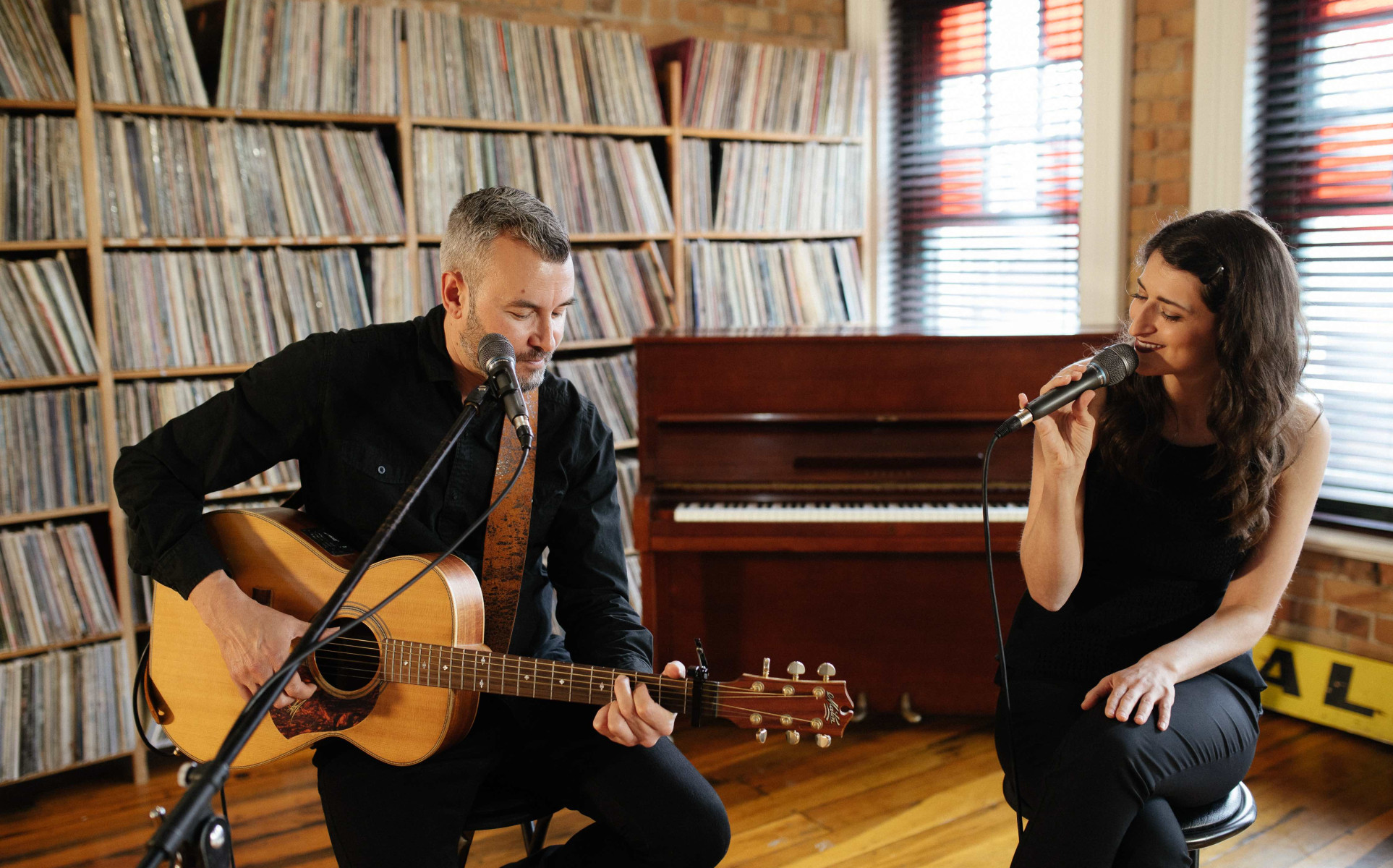 BELLE ISLE
Genres: Acoustic, Pop, Top 40

Known for their captivating harmonies and polished delivery, Belle Isle form a sultry, beautifully blended duo who thrive on the elegance of live acoustic music. They combine a versatile repertoire with their own stunning spin on your favorites, creating an evening to remember. They have the ability to provide a spellbinding delivery without the use of tracks or gimmicks. Using only the occasional loop pedal, Belle Isle's capability of rounding out their style and performance is why they are a consistent favourite among viewers of all ages. They travel around the world performing in high-end venues both on land and at sea on luxury cruise liners, providing world-class entertainment to a diverse and rotating clientele.



Whats not to love about these guys. This is the second time we have had them play for a private function and would most definitely have them again! Loads of fab reviews from all of the guests. Super accommodating and absolutely perfect for any event! Thanks so much guys, you rock
Selected Songs


Sade
Smooth Operator
Michael Jackson
The Way You Make Me Feel
Smokey Robinson
Crusin'
Bruce Springsteen
I'm On Fire
Katy Perry
Roar
Fleetwood Mac
Landslide



DJ ANDY JV

Genres: Classic Hits, Pop, Top 40

Andy's extensive DJ experience over the past 15 years means literally nothing fazes him. Andy's genres of choice are hip hop, pop, classics, house, soul and funk, but he'll do whatever it takes to make the dancefloor work. DJ Andy JV has performed at countless weddings and corporate functions as well as many latenight bookings at clubs in Auckland, Melbourne, Sydney and Bali. Andy has worked with corporate clients including Sony, M.A.C, Philips, Pernod Ricard, Nike, Resimac, KOOKAÏ, Laffare Coffee, Allpress Coffee, Spotify, Online Republic, Axis, Neat Spirits, Go Media, Hampton Downs and Auckland Council.



DJ Andy JV was the DJ for our wedding. He was absolutely brilliant. The dance-floor was always packed, so surely that is the mark of an exceptional DJ. He really read the room and played exactly what people wanted to hear. It was just the best vibes. On a personal level, he was an absolute sweetheart. Like, some DJs are a bit "too cool". Whereas, he was super down to earth and is just a top-notch bloke! Thanks, Andy! You're awesome!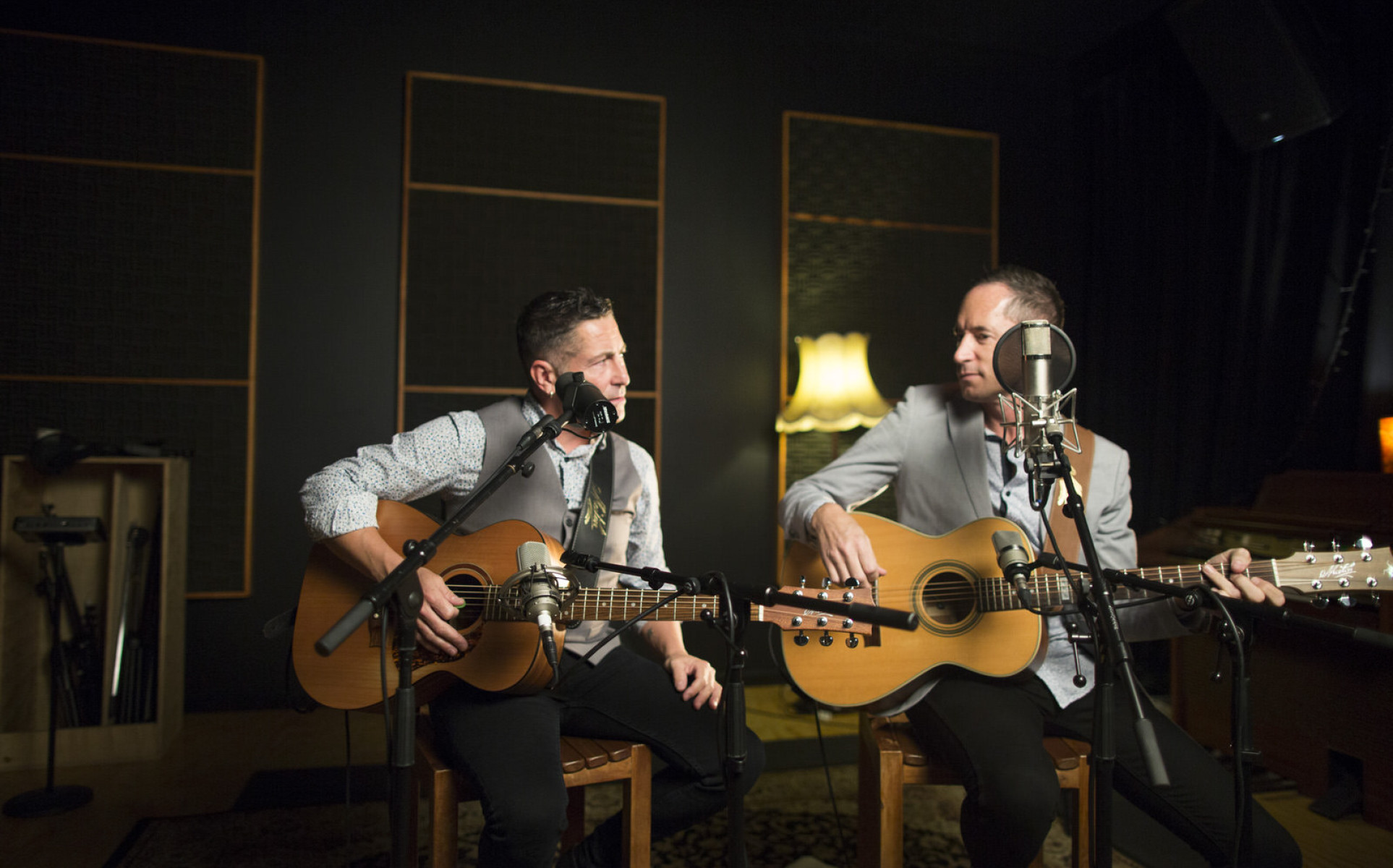 JAIME AND CHET
Genres: Top 40, Acoustic, Classic Hits

Acoustic duo Jaime and Chet's sound can be simply summed up as "everything under the sun". They cover every genre imaginable, and do it well. Chet is in constant demand on the touring circuit and in the studio. The professionalism, passion and energy he brings to his music make him the first point of call for a number of top entertainers in New Zealand and on the international stage. He has shared the stage with guitar legend Tommy Emmanuel, and been involved with opening for artists such as Dr John, Joe Cocker, Kenny Rogers and Cher, as well as touring with Gerry and the Pacemakers and New Zealand veterans Midge Marsden and Hammond Gamble. Besides all his work with other musicians, Chet O'Connell has released four albums of his own and works as a solo artist or with his own band.


Jamie and Chet were amazing! They had the whole wedding party up dancing the whole night and played banger after banger song. All our guests are still talking about how good the music was but also how lovely and relatable Jamie and Chet were even allowing some of the guests to be back up singers! Overall was an amazing wedding night and I would 200% recommended Jamie and Chet for your event.
Selected Songs


Lionel Richie
All Night Long
Tiki Taane
Always On My Mind
Dragon
Are You Old Enough
Michael Jackson
Billie Jean
Six60
Don't Forget Your Roots
The Eagles
Hotel California
Fleetwood Mac
Go Your Own Way





sam allen
Genres: Top 40, R'n'B, Funk & Soul

Sam Allen is equally adept as a solo acoustic guitarist and vocalist. He can comfortably switch gears from beautiful acoustic renditions of classic tunes, to some of the best pop, hip hop, funk and soul tunes, injected with his unique soulful sensibility. Sam's vast experience performing as part of the house band at Sale Street (now Sweatshop) in central Auckland, combined with time performing full-time on cruise ships have given him a musical pedigree few can match. Still in his 20s, Sam is already a veteran of the NZ music scene with the skills to match.


We had Sam Allen perform at our Season Awards Party and he was absolutely amazing. 300 guests attended and all of the feedback was extremely positive. We will definitely be recommending him.
Selected Songs


Pharrell Williams
Frontin'
Black Seeds
So True
Estelle
American Boy
Outkast
Heya
Will Smith
Gettin' Jiggy Wit It
Kanye West
Gold Digger
Eagle Eye Cherry
Save Tonight



DJ

LEWIS MCCALLUM

Genres: Top 40, Funk & Soul

DJ Lewis McCallum offers live sax and optional live vocalist Yuli Quay, offering a unique combination of live music and DJ skills. One of New Zealand's most exciting and innovative musicians, Lewis fuses his deep knowledge of jazz with modern forms of dance and beats culture to present a truly unique sound. At a young age he was awarded Best Saxophonist & Best Young Jazz Musician at New Zealand's National Jazz Festival, and has now gone on to play with some of the biggest names in music: Ray Charles, Manhattan Transfer, Peter Urlich, Hollie Smith, Opensouls, Mark de Clive-Lowe, Batucada Sound Machine, Auckland Philharmonic Orchestra and recently toured China with Elaine Paige.



All guests and even the caterers raved about Lewis – he really made the party for us. Even today people are still asking who the musician was. Please can you pass on our gratitude, he really took the event to the next level!
The Residence
The Residence is the perfect setting for a memorable event. Featuring floor-to-ceiling windows with panoramic views of the Viaduct Harbour and a versatile private pre-function area, The Residence is ideal for your next conference, gala, or cocktail function.


GE LUZ
Genres: Jazz & Latin

Ge Luz's acoustic guitar and voice are an ideal way to entertain guests during canapes in the summer sunshine, or to set the mood with live music during dinner. Beautiful South American music is a welcome change to the well worn classic pop songs most acoustic musicians offer, and goes perfectly with a glass of champagne. Whether performing solo, or as a duo with accompanying percussionist, Ge offers chilled out, romantic music for any occasion.


Selected Songs


Frank Sinatra
Girl from Ipanema
Sergio Mendes
Mas Que Nada
John Legend
Green Light
Nina Simone
Feelin' Good
John Legend
Save Room
Frank Sinatra
I've Got You Under My Skin
Toquinho
O Barquinho



Quantum Blue Duo
Genres: Classic Hits, Jazz & Latin

Featuring Clo Chaperon (Vocalist) and Dr Mark Baynes (Pianist), Quantum Blue Duo perform a range of beautiful songs that will bring elegance and old world glamour to any occasion. The duo perform a combination of well known jazz standards from the American songbook along with relaxed arrangements of contemporary hits. Whether it's cocktails in warmly lit bars or canapes in the late afternoon sun, the duo will strike just the right chord.



Quantum Blue Duo were the perfect fit for our welcome reception! Clo and Mark were so well presented, professional and incredibly talented! The combination of these two performers is such a natural fit and together, they create a fun uplifting environment while entertaining with new, old and classic hits!
Selected Songs


Chaka Khan
Ain't Nobody
Miles Davis
All Blues
Estelle
American Boy
Meagan Trainor
All About That Bass
Gretchen Parlato
All That I Can Say
Erykah Badu
Apple Tree



DJ ZACH MARTIN
Genres: Classic Hits, Pop, Top 40, Funk & Soul, R'n'B


With a library spanning everything from Hip Hop to House to 70s and 80's bangers,
Zach
(aka Brix) can handle almost any crowd or environment. With regular sets at Auckland's top bars and clubs, as well as countless bookings at weddings, private functions and events, Zach is constantly working to provide the best possible experience for his audience. Recent events include rooftop parties during the Rydges Summer Series, the Mumm Champagne stage during the Auckland races, and Spring Break Fiji 2018.
DJ Zach was a great addition to our corporate event. From the start of the night we had people singing along and dancing. The song selection was perfect, he was super friendly and made sure the atmosphere was relaxed and summery all night long.
Selected Songs


Calvin Harris
How Deep is Your Love
Cyndi Lauper
Girls Just Want to Have Fun
Lou Bega
Mambo No. 5
Smash Mouth
All Star
The Exponents
Why Does Love Do this to Me?
Usher
Yeah
The Killers
Mr. Brightside
Miley Cyrus
Party in the U.S.A.








THE PICKUPS DUO
Genres: Funk & Soul, Acoustic, Top 40


With a sound that traverses Stevie Wonder to Stevie Nicks, Prince to Michael Jackson, The Pickups duo offers something uniquely soulful and multidimensional. Along with performing as a full five piece band, Andy and Victor offer beautiful arrangements of songs performed by iconic male and female recording artists, stripped back to acoustic guitar and Victor's distinct, limitless voice. The duo can be booked as a prologue to the full band experience, or as a sophisticated background option when your event calls for beautiful music while still allowing for easy conversation between guests.
They were a huge hit and captured the audience the entire performance. Would highly recommend.


Selected Songs


Bill Withers
Ain't No Sunshine
Leonard Cohen
Hallelujah
Tracy Chapman
Gimme One Reason
Jason Mraz
I'm Yours
Marvin Gaye
Heard It Through The Grapevine
Otis Redding
Dock Of The Bay
Al Green
Let's Stay Together



The Harbour Room
The Harbour Room is the largest event space in the hotel and can be divided into three sections for smaller gatherings.
A beautifully appointed room with a golden ceiling and expansive windows offering natural daylight and stunning views of Auckland City and Harbour, making it the ideal venue for weddings, gala dinners, conferences, and meetings.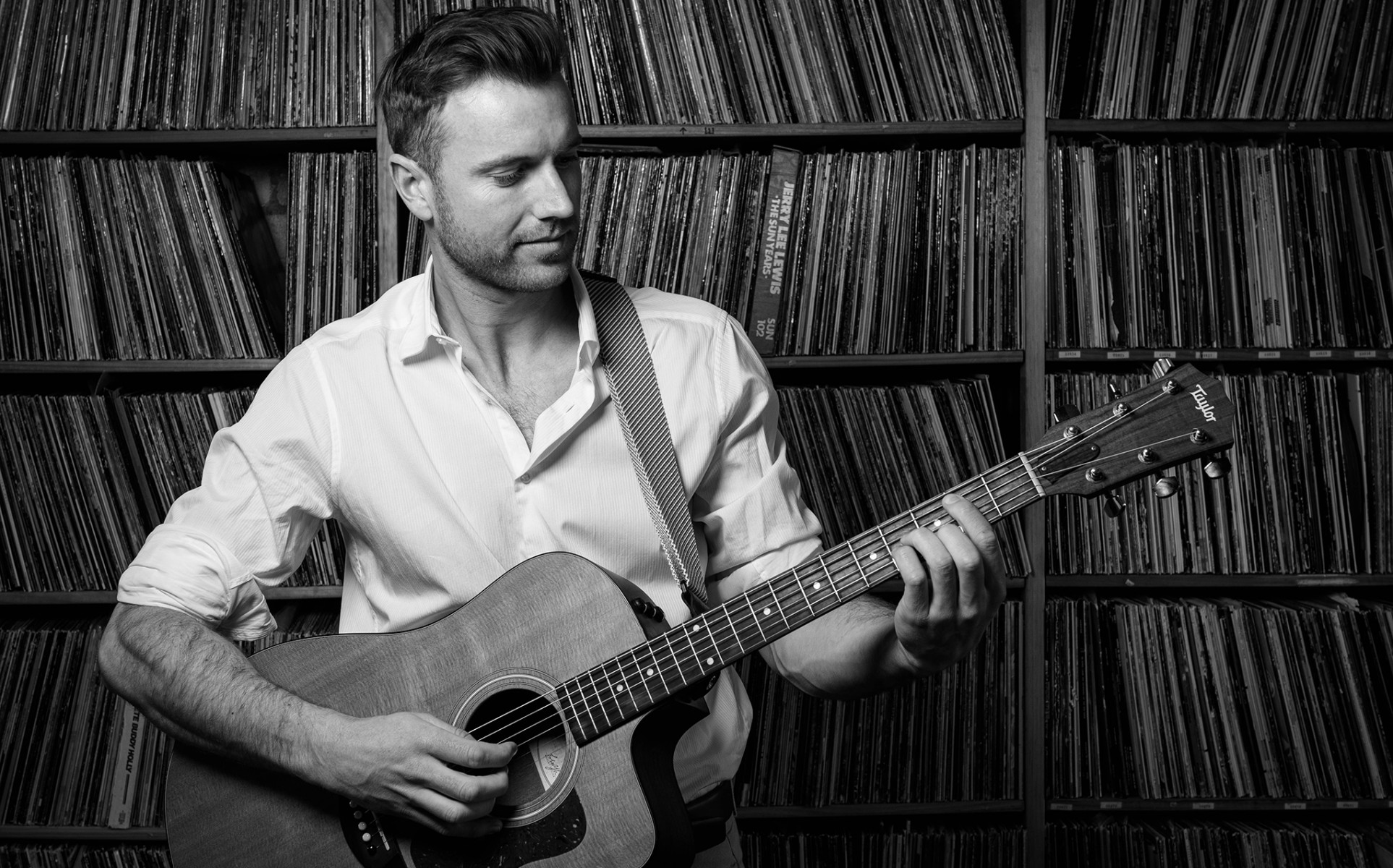 DANiel john
Genres: Pop, Acoustic, Top 40

With a vocal quality that is reminiscent of Ed Sheeran, Daniel John creates a relaxed and romantic atmosphere with his soulful, smooth voice accompanying his acoustic guitar. Daniel spent the last few years working as a recording artist in Los Angeles California, and is now available for bookings in Auckland.



"We asked Dan to play a live set for our California Vegetarian Food Festival in Los Angeles and we were so impressed with how amazing he was. He added so much to our festival through his incredible, easy-listening, feel-good acoustic music. We have no doubt you will be happy having Dan bring his musical talents to your event."
Selected Songs


Ben Harper
Steal My Kisses
Ed Sheeran
Perfect
Oasis
Wonderwall
Jason Mraz/Jessie J
I'm Yours/Price Tag mashup
Ben King/Taylor Swift
Stand By Me/Blank Space mashup
Justin Bieber
Love Yourself
Maroon 5
Sugar



DJ JAROM HALL

Genres: Classic Hits

Auckland based - Jarom Hall is one of the most versatile open formatted DJ's around, which makes him perfect for all events. Highly sought after Jarom frequently tours nationally - Wellington, Queenstown, Nelson and internationally - Vietnam (Hội An), Australia (Melbourne, Gold Coast), Japan (Tokyo) - Whilst maintaining local Auckland DJ residencies at locations: Goode Brother's (Joylab), Saturday's (Britomart Hospitality), Dr Rudi's, AV (Britomart Hospitality), Andy's (Sky City), St Alice, Impala, Glass Goose, World Bar (Queenstown).

Thank you to DJ Jarom who was the highlight at our daughter's 18th Birthday. I was totally amazed that Jarom played non-stop (except when guests sung Happy Birthday) for the entire party. Jarom was relatable to all the guests ranging from 16 to 65!! He gauged the group early on and new what to play to get the party started – I not only highly recommend Jarom for any function but would definitely book him again!
Selected Songs


Abba
Gimme! Gimme! Gimme! (A Man After Midnight) - Freejak Remix
Micheal Jackson
Billie Jean
Fleetwood Mac
Dreams (Gigamesh Remix)
The Weeknd
Blinding Lights
Earth, Wind & Fire
September
Prince
I Wanna Be Your Lover
Dua Lipa
Levitating Featuring DaBaby
Jay-Z feat. Alicia Keys
Empire State Of Mind



Luna
Genres: Top 40, Pop, Acoustic


Auckland based singer-songwriter LUNA blends Spanish and English in her music to showcase elements from both sides of her cultural identity. Her music fuses reggaeton, jazz and RnB and it tells stories of youth and love. Raised by artistic parents, Luna was continuously encouraged to explore artistic expression and she began singing and dancing at a very young age. Always drawing inspiration from the Latin American music heard in her family home and the popular music on the radio.



"Smokey and effervescent with raw declarations of honesty. Luna's rasp is reminiscent of a pioneer vocalist, bleeding her heart out in each breath."
Selected Songs


Earth Wind and Fire
September
Gnarles Barkley
Crazy
Kanye West and Estelle
American Boy
Bob Marley
Is this Love
Aretha Franklin
I Say a Little Prayer
Ed Sheeran
Barcelona
Camila Cabello
Havana




Allenby Park
Genres: Classic Hits, Top 40, Acoustic


Allenby Park is an acoustic duo offering beautiful acoustic music with a generous helping of groove. Whether the vibe is a laid back summer afternoon or something with a bit more dancefloor flavour, they have it covered. Allenby Park's songlist includes John Legend, Ed Sheeran, Stevie Wonder, Kings of Leon, Toto, Prince and Bob Marley, and truly has something for everyone.



"Allenby Park performed during our welcome function which greeted guests from America, to New Zealand. Their ability to showcase the tones of New Zealand and set the mood to the crowd was impressive. Our client was shocked when so many guests started dancing later on in the evening after saying they were not a 'dancy crowd'. Thank you Sam and Manoah, truly spectacular.."
Selected Songs


John Legend
Ordinary People
Tom Petty
Free Fallin'
Sting
Message in a Bottle
Neil Diamond
Sweet Caroline
Bill Withers
Lovely Day
Buddy Holly
Everyday
Old Crow Medicine Band
Wagon Wheel









Ceremonial Garden
An amazing way to wow your guests prior to revealing The Harbour Room is to have them arrive the sublime Ceremonial Garden, a large central space edged with beautifully manicured garden beds and dotted with greenery.
A generous and versatile space, the Ceremonial Garden is perfect for pre-dinner drinks, an elegant cocktail area or can house a range of optional wedding accessories.
the Black Quartet
Genres: Classical, Pop

Unrivalled as New Zealand's premier string quartet, The Black Quartet are a sophisticated, versatile group of extremely talented young musicians, offering a contemporary take on this classic ensemble style. They have collaborated with the likes of Kanye West, Six60 and Ladyhawke, appeared in television commercials and accompanied Hayley Westernra, performed at Christmas in the Park and Rhythm and Vines, toured the world and composed for some of the world's biggest brands.



"A massive thank you to The Black Quartet for their superb performance at Tourism New Zealand's Business Events National Awards Dinner. They created a wonderful atmosphere and added another layer of sophistication to the event. Many of the guests commented on the calibre of the beautiful music and the great selection of classic kiwi songs they performed. I was also extremely impressed with their professionalism. Would highly recommend."


Selected Songs
Mozart
Eine Kleine Nacht Musik
Elgar
Salut D'Amore
Pachelbel
Kanon
Vivaldi
The Four Seasons
Satie
Gymnopedie
Handel
Trumpet Volountry