Twistin' the Swing is a lively acoustic gypsy jazz band influenced by the music of Django Reinhardt, 1930-40's swing and Romani songs. The band consists of Asher Truppman Lattie on clarinet and saxophone, Phillip Beatson on gypsy guitar, Travis Hill on la pompe guitar and Djordje Nikolic on double bass. The sense of rhythm, musicality and dynamic interplay between band members creates an atmosphere that is highly energetic and engaging. They alternate this vibrancy with slow melodic ballads and medium swing tunes, suitable for any occasion. Twistin' the Swing have been performing extensively for the past several years, at parties, weddings, swing dance events, theatres, corporate events, markets and festivals such as Auckland Arts Festival, Auckland Jazz Festival and Music in the Parks.
Selected Songs
Ella Fitzgerald
After You've Gone
Fats Waller
Ain't Misbehavin'
Claude Debussy
Clair De Lune
Florian Hermann
Dark Eyes (Les Yeux Noirs)
Django Reinhardt
Django's Castle (Manoir De Mes Reves)
Django Reinhardt
Django's Tiger
Django Reinhardt
Djangology
Django Reinhardt
Douce Ambiance
Reviews
Twistin the Swing played at our wedding recently in Auckland and were absolutely amazing! We had an Italian themed outdoor wedding in a beautiful courtyard and wanted music that would help us feel like we were actually in Italy. They were truly perfect and exceeded our expectations!! They were sophisticated and fun and very professional to work with. I would highly recommend them to anyone wanting a gypsy or swing style band or something just a little bit different for a wedding.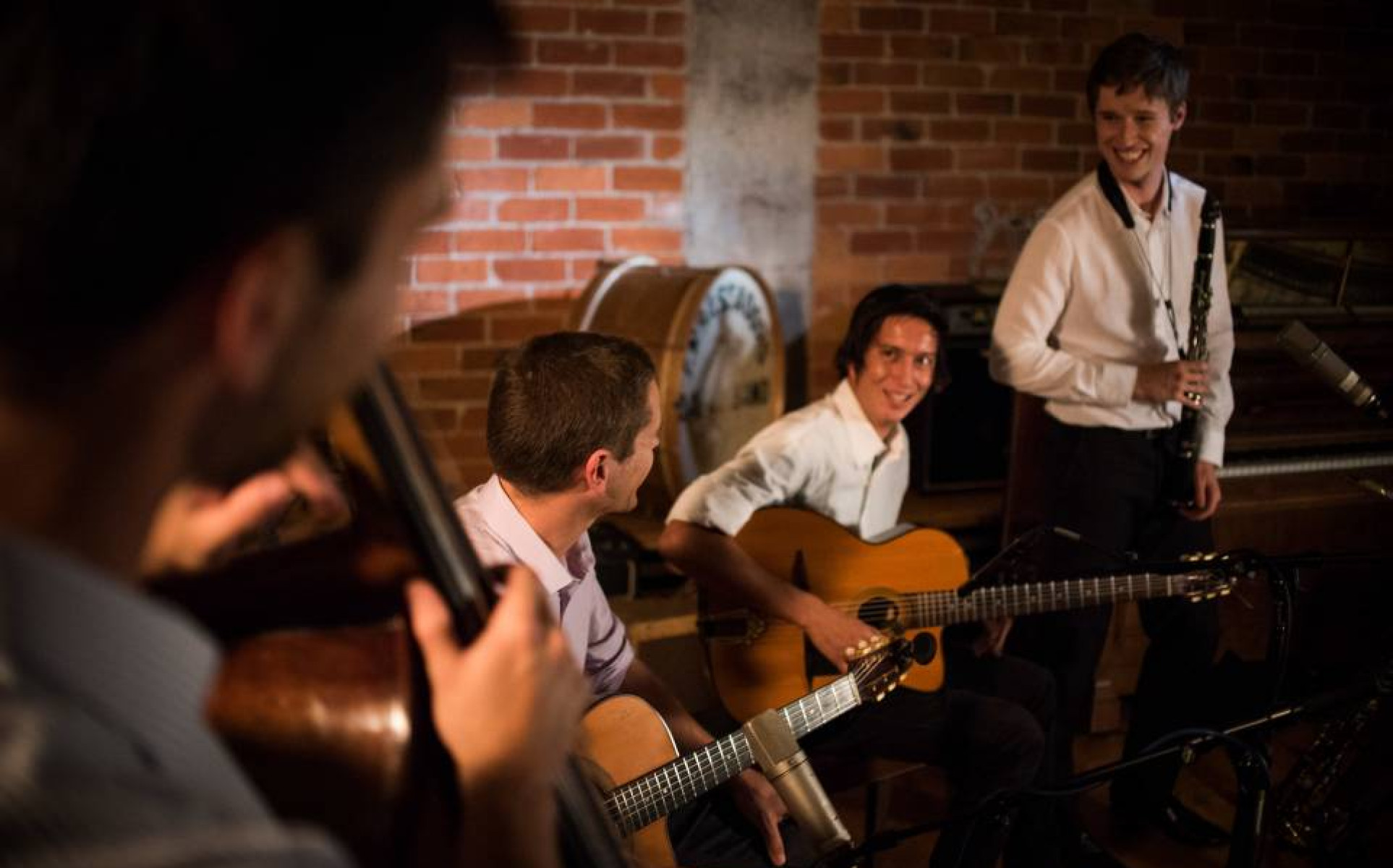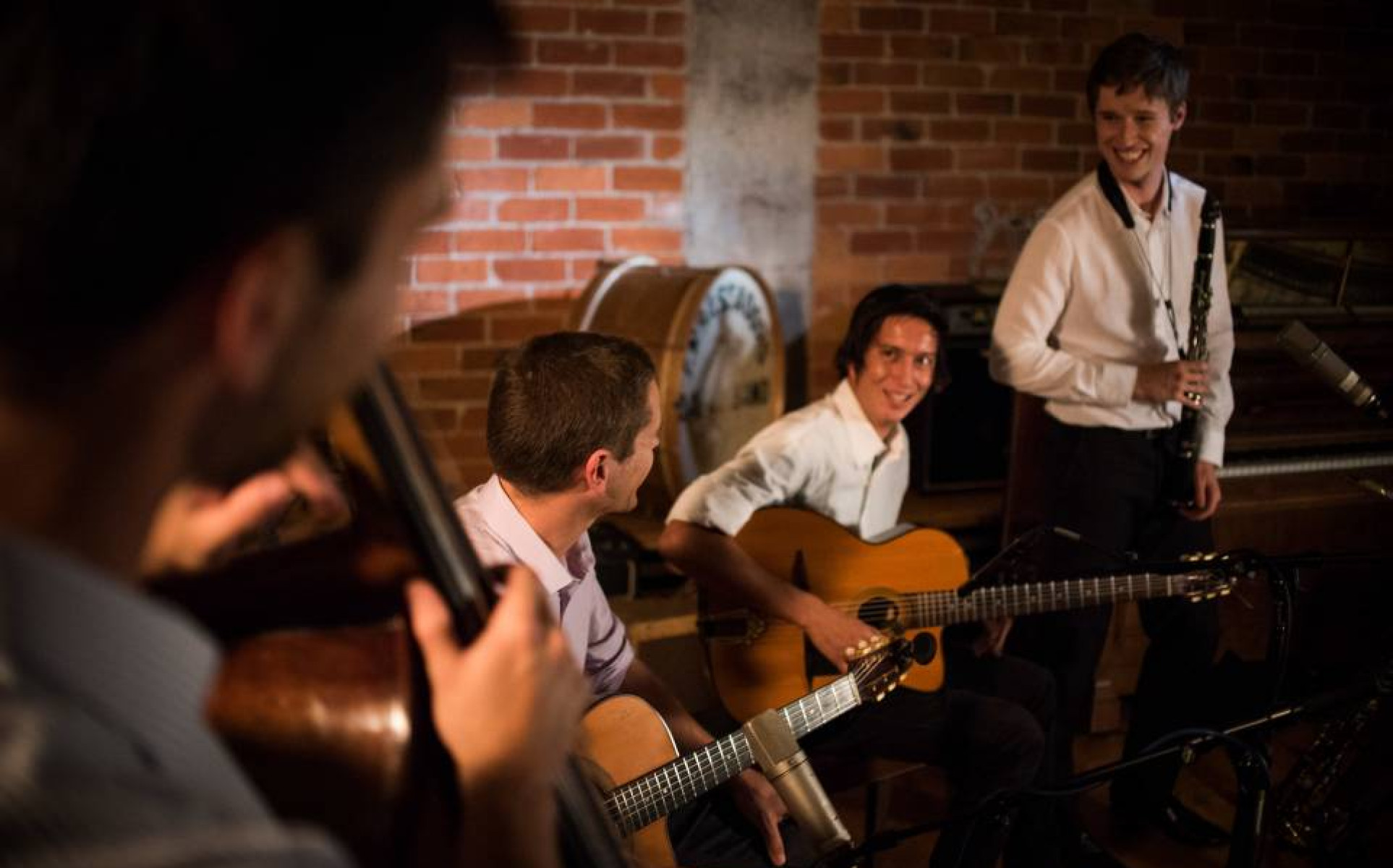 Twistin' The Swing