Bands
If you're organising a wedding in Christchurch, live music is an absolute must. Whether you desire the intimate melodies of an aisle serenade or the electrifying energy of a full-blown party band for an unforgettable reception, live music sets the perfect tone at every stage of your special day. Live music brings a unique and enchanting element to your wedding celebrations. It adds a personal touch, creating an atmosphere filled with emotion, joy, and love. From the moment you walk down the aisle to the lively festivities that follow, live music enhances each step of the journey, leaving a lasting impression on you and your guests. Here are our top picks for Christchurch Wedding Bands that will sweep you off your feet on your big day.
Reception Bands
Unleash the energy and excitement at your reception with the ultimate party band experience. There's nothing quite like the electrifying presence of a talented band to get everyone on their feet and keep the celebration in full swing. With their repertoire packed with all your favourite tunes, you and your guests won't be able to resist singing along and dancing the night away. Here are our top reception bands in Christchurch for the ultimate singalong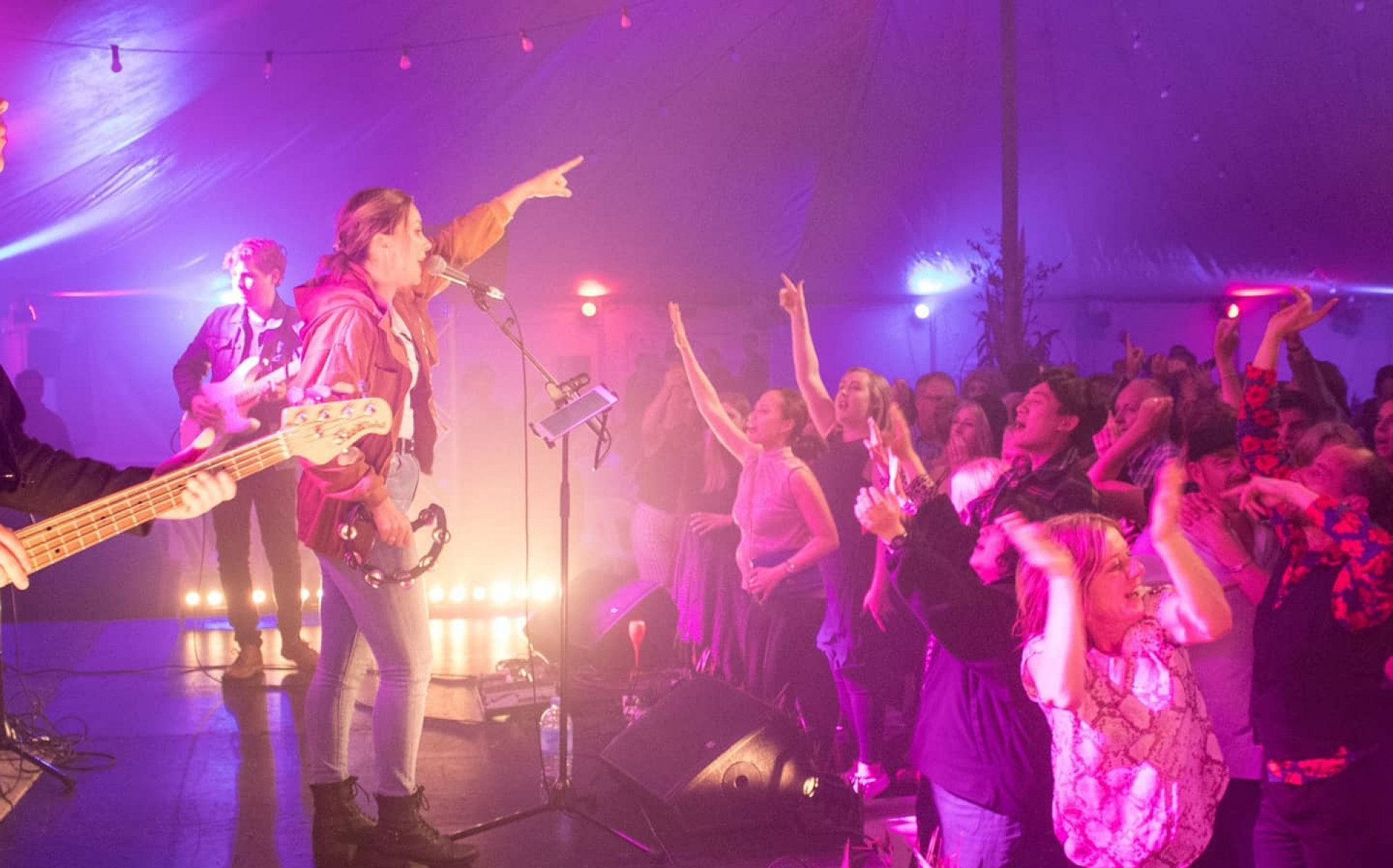 Corner Sounds
Genres: Pop, Classic Hits, Funk & Soul

Corner Sounds has rapidly established itself as one of the premier wedding bands in Christchurch. When the dancefloor beckons, the band skillfully delivers crowd-pleasing hits from renowned artists such as Bruno Mars, Queen, Stevie Wonder, Bob Marley, Michael Jackson, and a plethora of others. Additionally, for those intimate wedding ceremonies seeking a more subdued ambiance, Corner Sounds effortlessly transitions into a stripped-back acoustic duo. Their captivating performances of songs by celebrated artists like Ed Sheeran and Adele create unforgettable moments for your special occasion.
Selected Songs


Free
All Right Now
Chaka Khan and Rufus
Ain't Nobody
Bill Withers
Ain't No Sunshine
Dragon
April Sun in Cuba
Jet
Are You Gonna Be My Girl
Lenny Kravitz
Are You Gonna Go My Way
Heart
Barracuda
Robin Thicke
Blurred Lines
Creedence Clearwater Revival
Bad Moon Rising
Michael Jackson
Beat It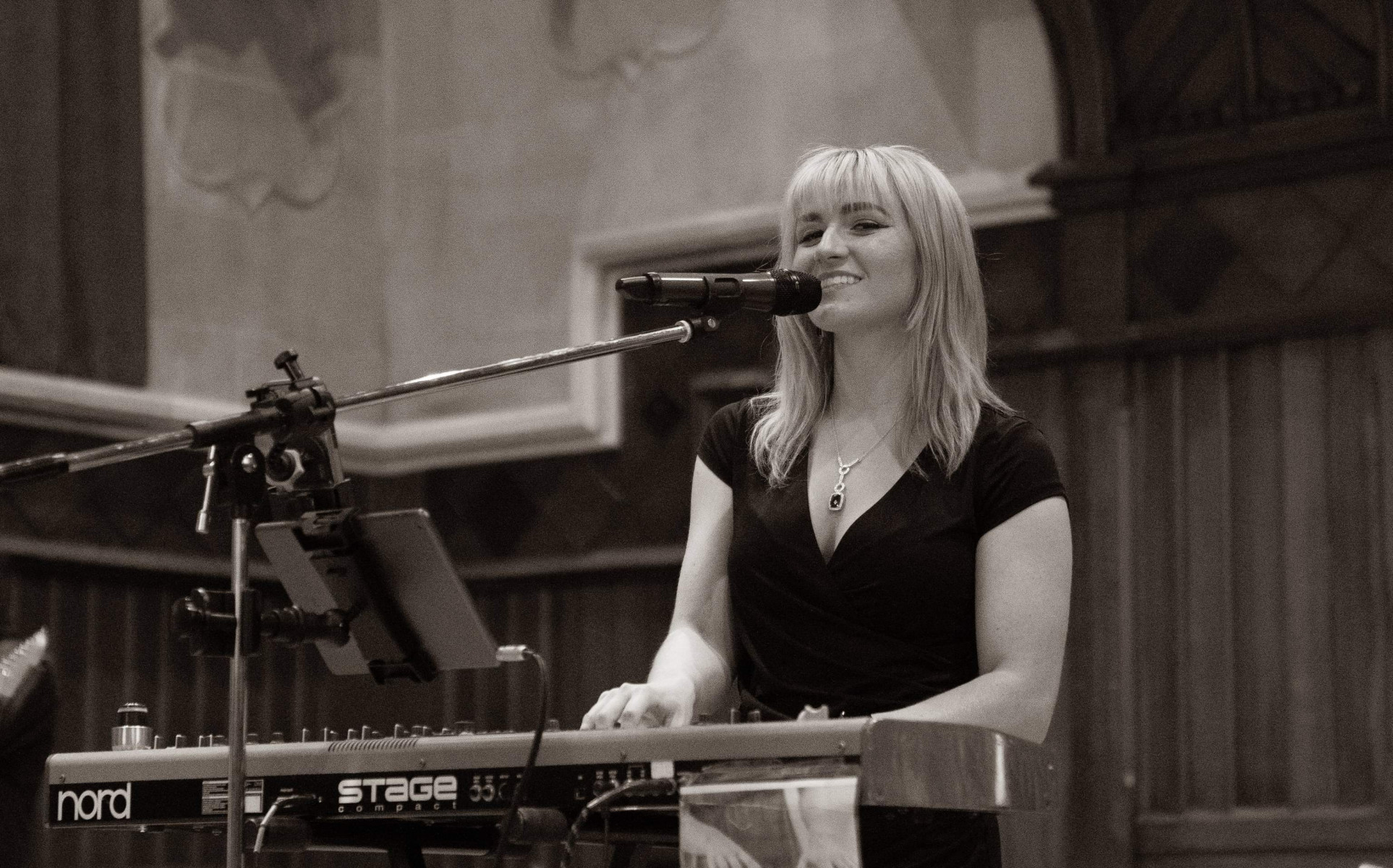 Black and Gold
Genres: Pop, Classic Hits, Top 40

Black and Gold is the ultimate band for a vibrant and joyous wedding reception, as they effortlessly cater to a diverse audience. Their expansive repertoire includes iconic classics from legendary bands like The B52's and Fleetwood Mac, alongside contemporary pop sensations such as Miley Cyrus and Rihanna. With an unwavering commitment to delivering the greatest and happiest hits, Black and Gold creates an infectious atmosphere that keeps the crowd dancing all night long. Their upbeat and exuberant energy is bound to set the perfect tone for an unforgettable and jubilant celebration.
We can't thank Black&Gold enough for the entertainment that they provided on our wedding night! They were certainly the highlight the evening!
Selected Songs


Franki Valli & The Four Seasons
December 1963 (Oh What a Night)
Spice Girls
Wannabe
Shania Twain
Man I Feel Like a Woman
Backstreet Boys
Everybody
Neil Diamond
Sweet Caroline
Aretha Franklin
Respect
Dua Lipa
Don't Start Now
Dave Dobbyn
Slice of Heaven
Aha
Take on Me
The B 52's
Love Shack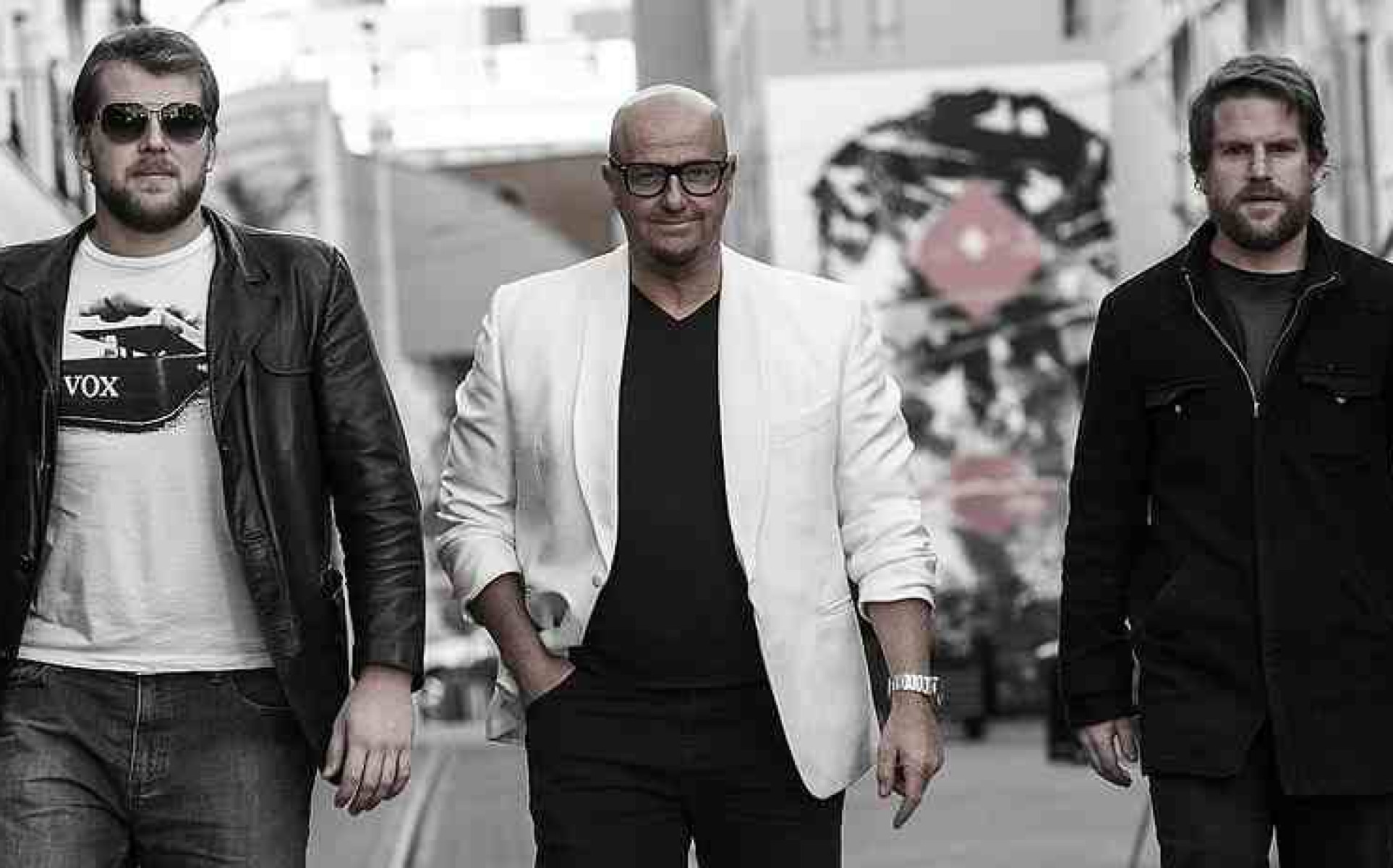 The Bubblemen
Genres: Pop, Rock, Classic Hits

In the realm of Christchurch covers bands, The Bubblemen have reigned supreme for the past two decades. This illustrious group was brought to life by the visionary Irish import and Christchurch music mogul, Mike Kane, in the early nineties. As the years have passed, their legend has only grown stronger, leaving an indelible mark on the music scene. What sets The Bubblemen apart is their vast repertoire, spanning the glorious eras of the 50s, 60s, and 70s, all the way to the latest chart-topping hits. Their ability to cater to a wide range of musical tastes is unparalleled. With their infectious energy and a refreshing approach, they bring an element of fun and originality to every performance, ensuring that they truly rock the house. When The Bubblemen take the stage, get ready to be immersed in a musical journey that spans generations.
Please pass on a BIG thank you to The Bubblemen. They were absolutely fantastic and so obliging. They just made our evening and created the perfect atmosphere. Many thanks again.
Acoustic Solution
Prepare yourself for an extraordinary musical experience tailored to your special day, courtesy of Acoustic Solution. Based in Christchurch, this exceptional wedding band excels in delivering captivating covers of contemporary and timeless hits. When you entrust Acoustic Solution with setting the ambiance for your event, be prepared to be transported to a different realm by their dynamic sound. The irresistible beats will compel you to hit the dance floor without hesitation. With a diverse repertoire of beloved songs infused with their own signature style, Acoustic Solution breathes new life into every performance, providing a refreshing and invigorating experience.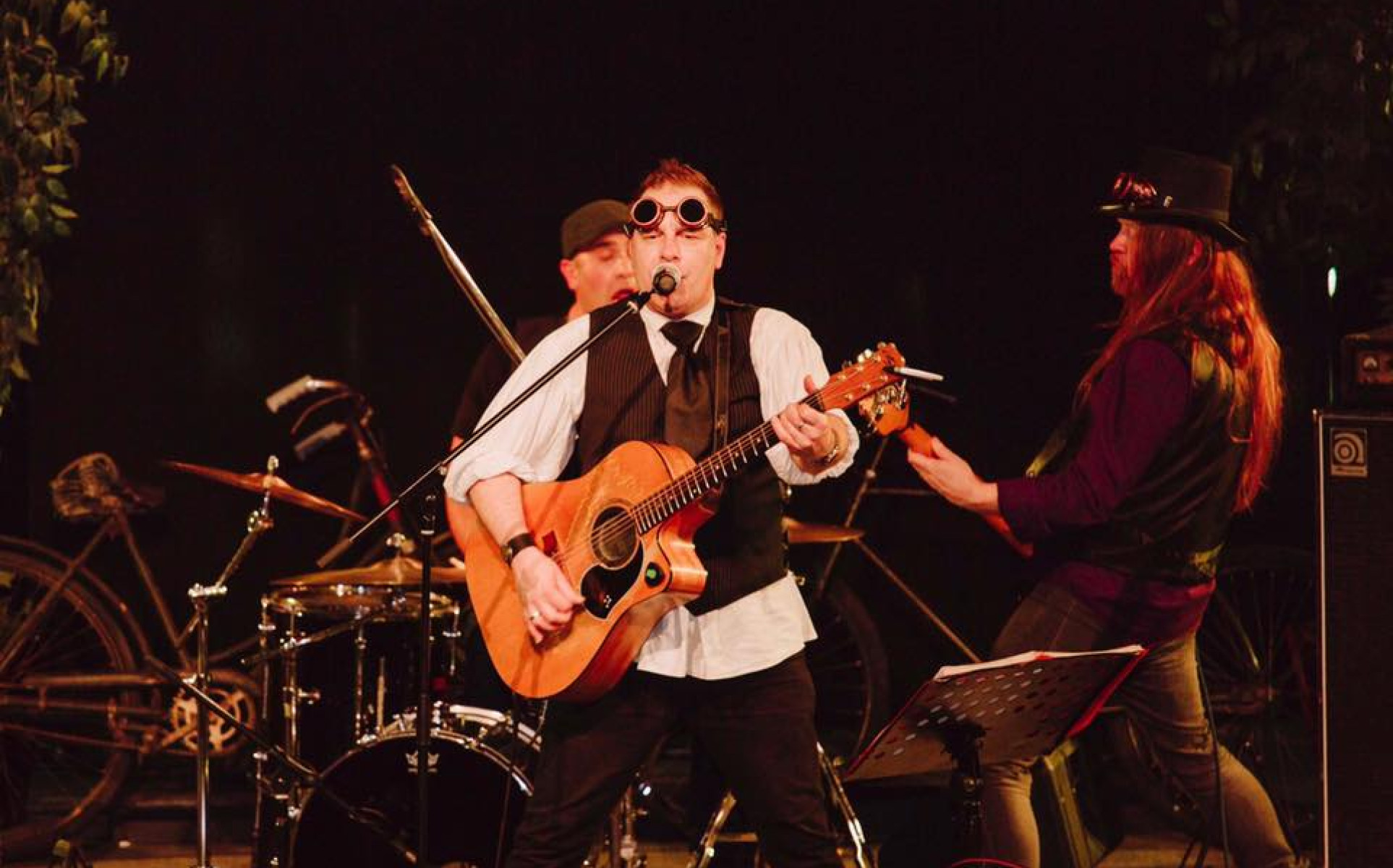 Headrush
Genres: Classic Hits, Rock, Top 40
Headrush is a versatile band that effortlessly embraces a wide range of musical styles, spanning from the fifties to the future. With nearly 100 years of combined performance experience, these skilled musicians are adept at customizing their show to perfectly suit any wedding. Each of the four multi-instrumentalists brings a wealth of musical expertise, showcasing their extensive knowledge across various genres. From chart-topping hits to country, soul, blues, jazz, progressive rock, fusion, and pop, Headrush has a deep understanding and command of diverse musical landscapes. Their ability to seamlessly navigate through different styles ensures an engaging and captivating experience for all audiences.
Just a quick note to thank you and the band for a fantastic night on the 30th of March. We had a great night and it was a really good focal point having you guys provide such quality entertainment. Cheers, and I would have no hesitation in recommending you in future.
Selected Songs


Bob Marley
3 Little Birds

The Proclaimers
500 Miles

Bill Withers
Ain't No Sunshine

Dragon
April Sun

Bo Diddley
Before You Accuse Me

The Who
Behind Blue Eyes

Santana
Black Magic Woman

Van Morrison
Brown Eyed Girl

Oasis
Champagne Supernova

Eric Clapton
Cocaine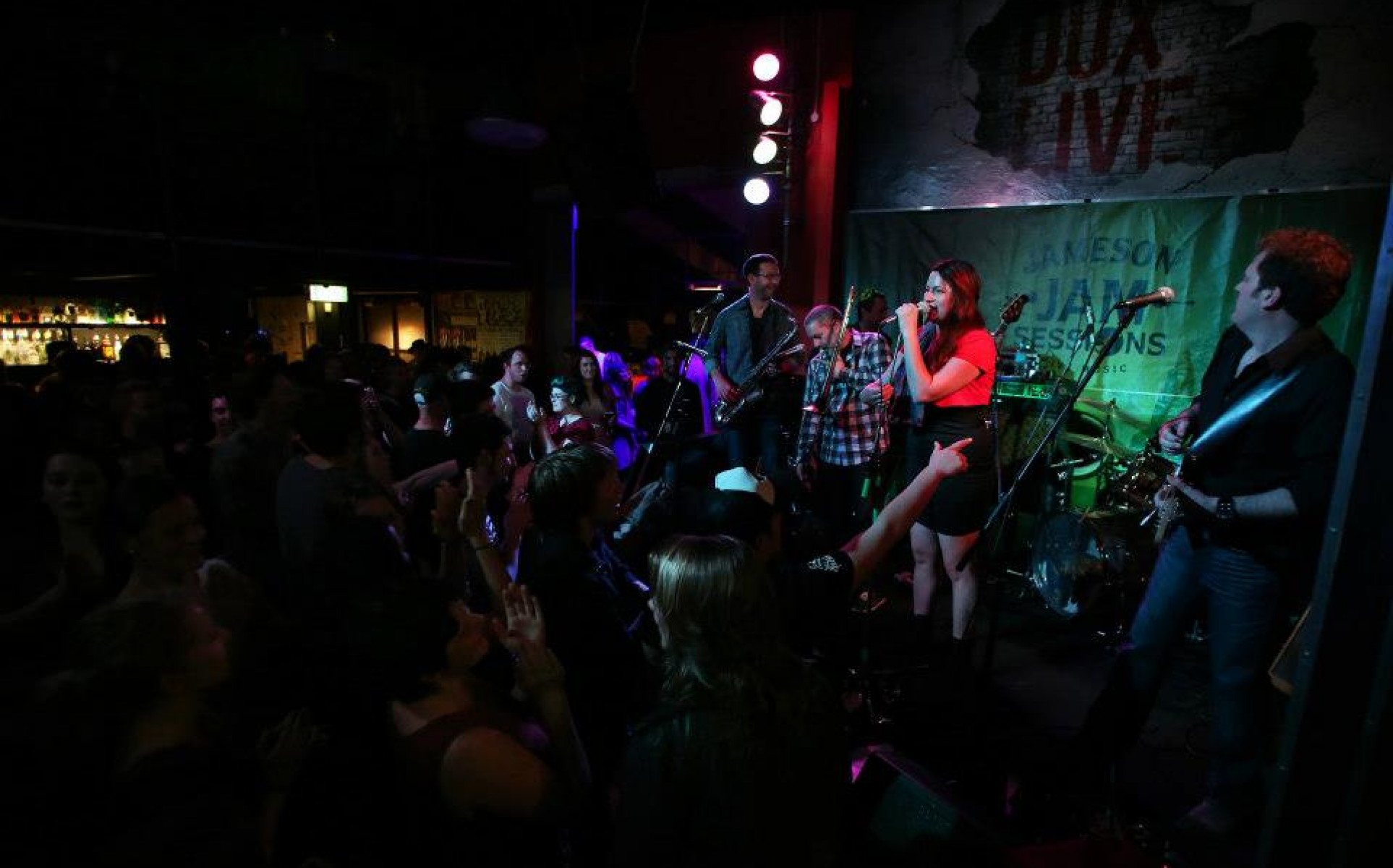 Oval Office
Genres: Pop, Funk & Soul, R'n'B
Prepare to infuse your wedding reception with irresistible funk as Oval Office takes the stage. This sensational seven-piece band, originating from Christchurch, showcases some of New Zealand's most exceptional musical talent. Renowned for their electrifying performances, Oval Office delivers a captivating blend of funk, soul, jazz, blues, and Latin music. Their shows are characterized by tight-knit precision, high-energy dynamics, and an engaging mix of hard-hitting grooves, explosive horn lines, and soulful vocals that will enthrall every listener.
The band were on time and very user friendly. Dinner ran a little late so Andy played some nice lounge music through the PA and the band was ready to leap into action once the dinner service was completed. As soon as the band started people were hitting the dance floor, and that didn't stop for the rest of the night. These guys played an excellent array of well-known tunes that everyone really enjoyed.
Selected Songs


Amy Winehouse
I'm No good
CeeLo Green
Forget You
Maceo
Shake Everything you Got
Stevie Wonder
I Wish
Joss
Fell in Love with a Boy
Gnarls Barkley
Crazy
James Brown
I Feel good (I got you)
Michael Jackson
Billie Jean
Etta James
At Last
Al Green
Let's Stay Together
Acoustic
Acoustic ceremony artists are the ideal choice for creating an enchanting atmosphere as you walk down the aisle. With their soulful and intimate acoustic renditions of your most beloved songs, they create an environment of romance and emotion, adding an extra layer of magic to your special moments. Their gentle melodies and delicate harmonies create a serene backdrop that enhances the beauty and significance of your ceremony. Here are our favourite Christchuch Acoustic Wedding Musicians.
Elly Rydge
Genres: Pop, Classic Hits, Acoustic
Elevate the ambiance of your wedding ceremony with an enchanting acoustic performance by multi-talented Elly Rydge. With her unique touch, Elly delivers all your favorite hits in a mesmerizing acoustic twist. Elly Rydge captivates audiences by performing beloved songs from legendary artists such as The Beatles, Elton John, ABBA, and Dolly Parton. Her signature acoustic renditions infuse these timeless classics with a touch of magic, creating an intimate and captivating performance that resonates with every listener. Prepare to be swept away as Elly Rydge's melodic voice and acoustic mastery weave a spellbinding atmosphere. Her ability to connect with any audience through her heartfelt performances makes her the perfect choice for creating a memorable and intimate experience during your wedding ceremony.
We had Elly place at our wedding for ceremony and canapés and she was just perfect. We loved every song she played, could not fault her. Great to work with and the guests loved her too. Thanks so much for being part of our special day and for playing and singing such beautiful music xx
Selected Songs


Elton John
I'm Still Standing
Cyndi Lauper
Time After Time
Rascal Flats
Bless the Broken Road
Colbie Callait
Bubbly
L.A.B
Controller
Fleetwood Mac
Everywhere
Shania Twain
You're Still the One a Want
Nina Simone
I'm Feeling Good
Ray Charles
Georgia on my Mind
Adele
Make you Feel My Love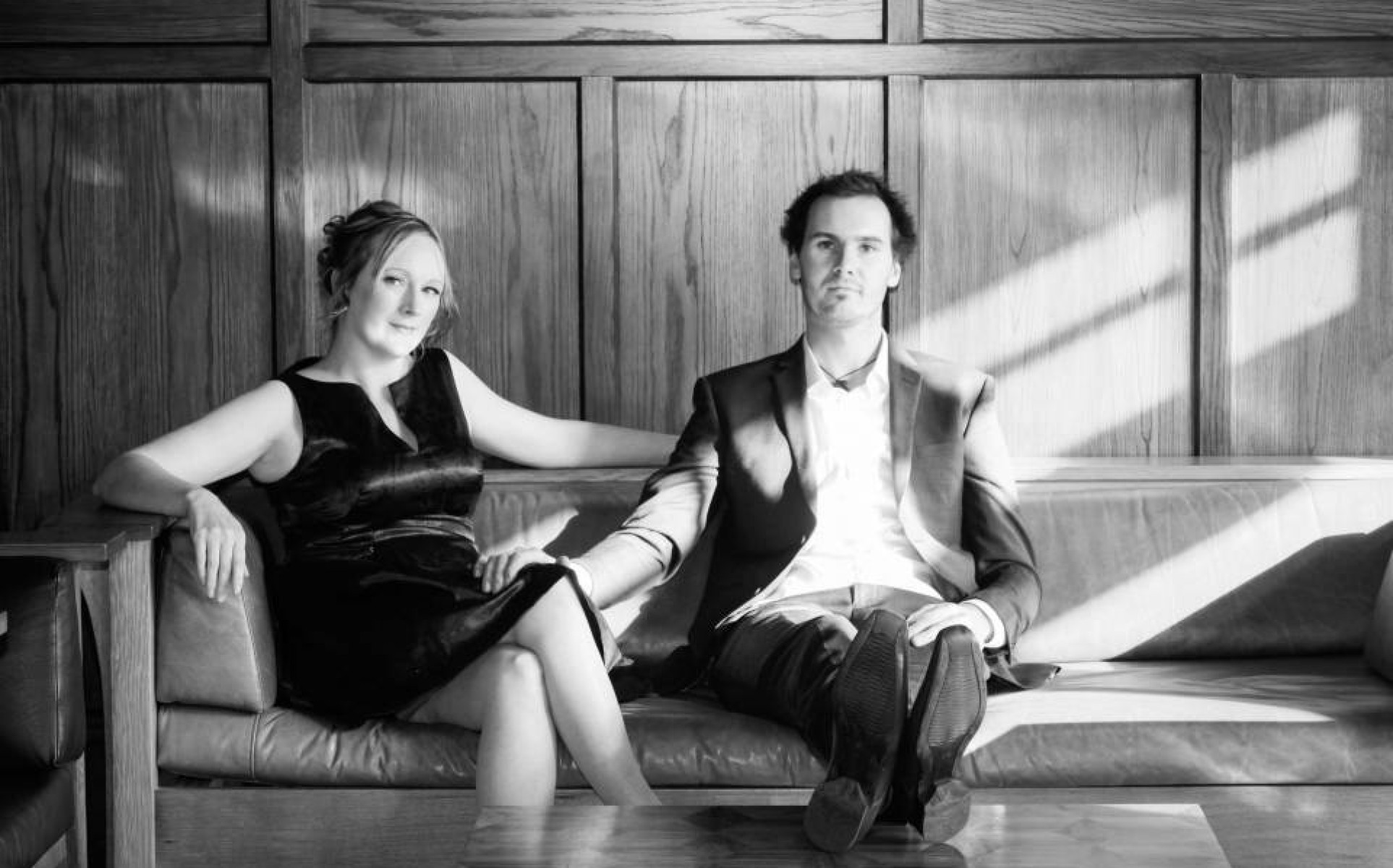 Vintage Blue
Genres:Acoustic
Create the perfect romantic ambience of your wedding ceremony with Vintage Blue. This guitar and vocal duo, consisting of Jenny and Rob Payne, have graced the stage together for over 15 years. Their musical journey began when they crossed paths while studying Jazz, and their shared passion for performance blossomed from that moment. Vintage Blue's sound is nothing short of enchanting. Jenny, a Tui award winner, lends her sultry and ethereal voice to the duo, beautifully complemented by Rob's exceptional guitar skills. Their music is an infusion of mellow jazz grooves, their unique interpretation of pop music, and a sprinkling of their own heartfelt originals. Every note they play and every lyric they sing is infused with love and soul.
We thoroughly recommend Vintage Blue for a polished, professional performance. The pair were extremely responsive, given such short notice, and very approachable and sensitive to our needs during the planning process. In performance, they surpassed our expectations and delivered a harmonious, melodic recital which decidedly enhanced our anniversary soiree. Rob's slick accompaniment, on jazz guitar, complemented Jenny's dulcet vocals, to create a memorable and mellifluous backdrop for our special occasion. A heartfelt thanks to you both.
Selected Songs


Christina Perry
A Thousand Years
Meghan Trainor
All About The Bass
Sarah McLachlan
Angel
Phil Collins
Another Day In Paradise
Etta James
At Last
Tracy Chapman
Baby Can I Hold You
Amy Winehouse
Back To Black
Michael Jackson
Billie Jean
KT Tunstall
Black Horse and a Cherry Tree
Irving Berlin
Blue Skies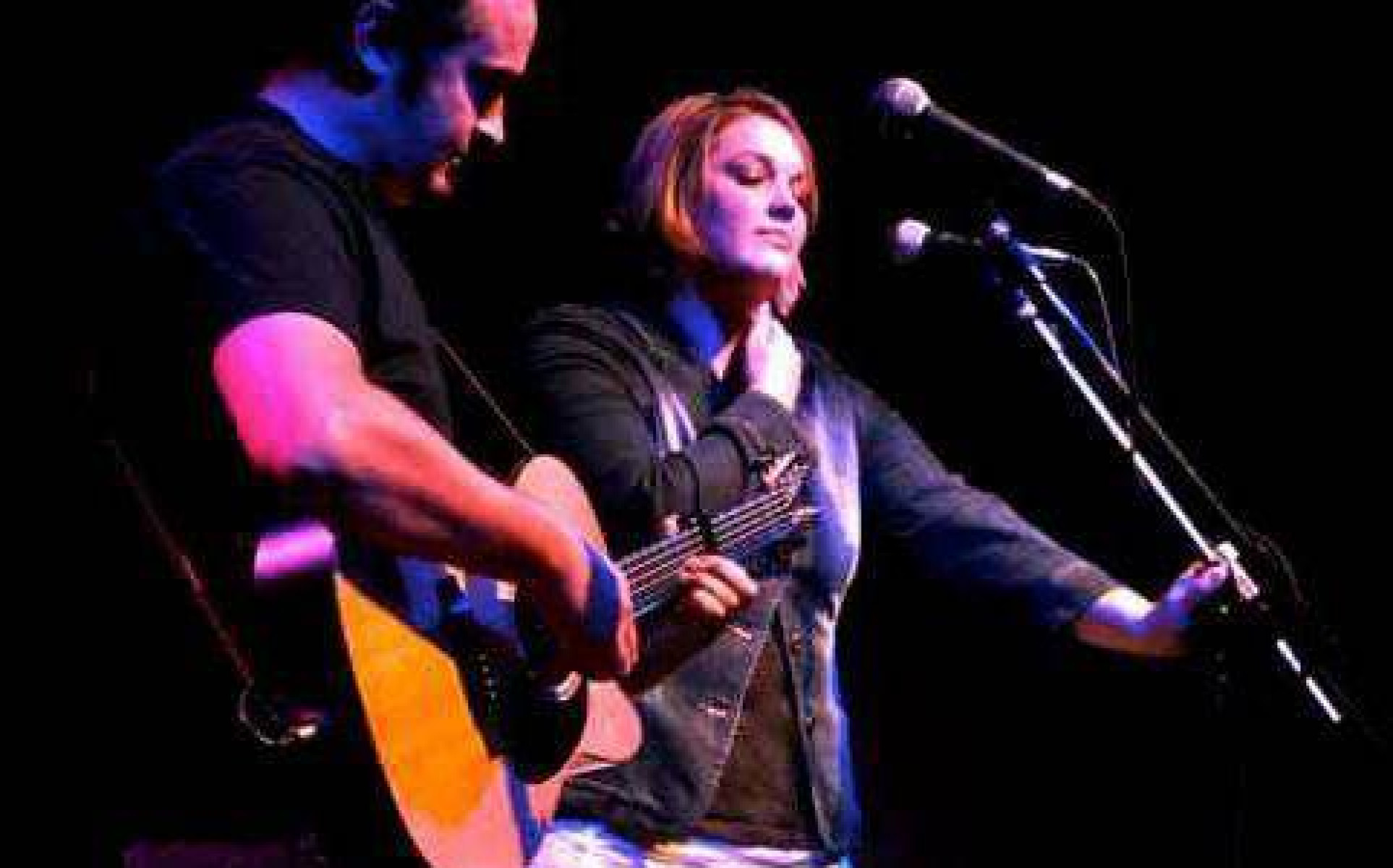 Page 28
Genres: Acoustic, Classic Hits, Top 40
Prepare to be impressed as Page 28 showcase their remarkable talents, backed by years of industry experience. Their seamless blend of music and love create a magical ambiance, leaving you and your guests in awe of their exceptional performance. The duo bring a unique blend of passion, skill, and chemistry to their performances. Their undeniable talent and dedication have garnered them a reputation as a 'duo like no other'. With their harmonious voices and captivating stage presence, they effortlessly create an atmosphere of romance and joy, making your wedding truly memorable.
Page28 you rock!! Thank you so much for playing at the Takapuna Night Markets. The crowds loved you and we noticed the regulars coming back week after week just to sit on their blankets and enjoy your music (they certainly were not participating in our markets!) . You appealed to all genre's, young, old and in between with your fantastic collection of old and new songs. Being in a park had its challenges, but you showed up ready to entertain wind, rain or shine. You were awesome and sounded fantastic! We wish both of you all the very best for your future endeavors, it really was a joy having you play for us over the last 11 weeks.
Selected Songs


LILLY ALLEN
22
BOB MARLEY
3 LITTLE BIRDS
THE PROCLAIMERS
500 MILES
VANESSA AMOROSI
ABSOLUTELY EVERYBODY
ROBERT PALMER
ADDICTED TO LOVE
TOTO
AFRICA
SIA
ALIVE
MEGAN TRAINOR
ALL ABOUT THAT BASS
ONE REPUBLIC
ALL FALL DOWN
U2
ALL I WANT IS YOU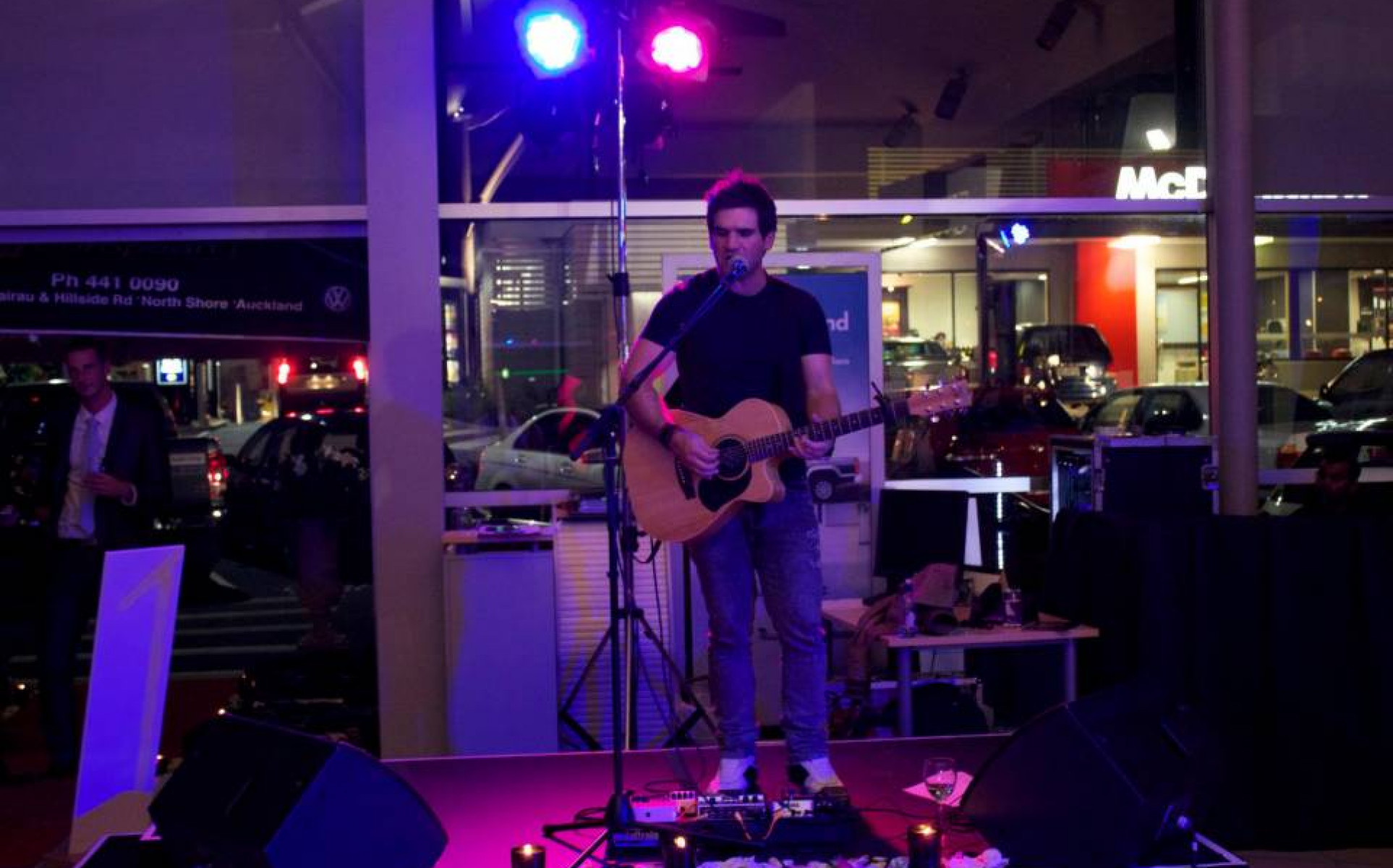 Jonny Love
Genres: Acoustic, Pop, Top 40
Elevate the ambiance of your wedding ceremony with the beautiful acoustic melodies performed by Jonny Love. With an extensive repertoire, Jonny covers a wide range of musical styles and artists, from iconic acts like Coldplay, Crowded House, and David Gray to the best of today's singer-songwriters like Sam Smith, Ed Sheeran, and James Bay. Jonny's inviting and warm vocal tone blends seamlessly with his skillfully crafted acoustic guitar arrangements, creating a mesmerizing musical experience. With each note, he showcases the timeless beauty of some of the most exquisite songs ever written.
Have booked Jonny for many events and he has always delivered a great night. Can pick and lift the vibe of the audience and has a wide set list to suit all occasions. Jonny has great crowd interaction, and whether in a band set-up or as a one piece, knows how to drive the party...highly recommended.
Selected Songs


James Bay
Hold Back the River
Radiohead
High and Dry
Coldplay
A Sky Full of Stars
Oasis
Wonderwall
Ed Sheeran
Thinking Out Loud
David Gray
Babylon
Crowded House
Distant Sun
Snow Patrol
Just say yes
Mumford & Sons
Little Lion Man
U2
One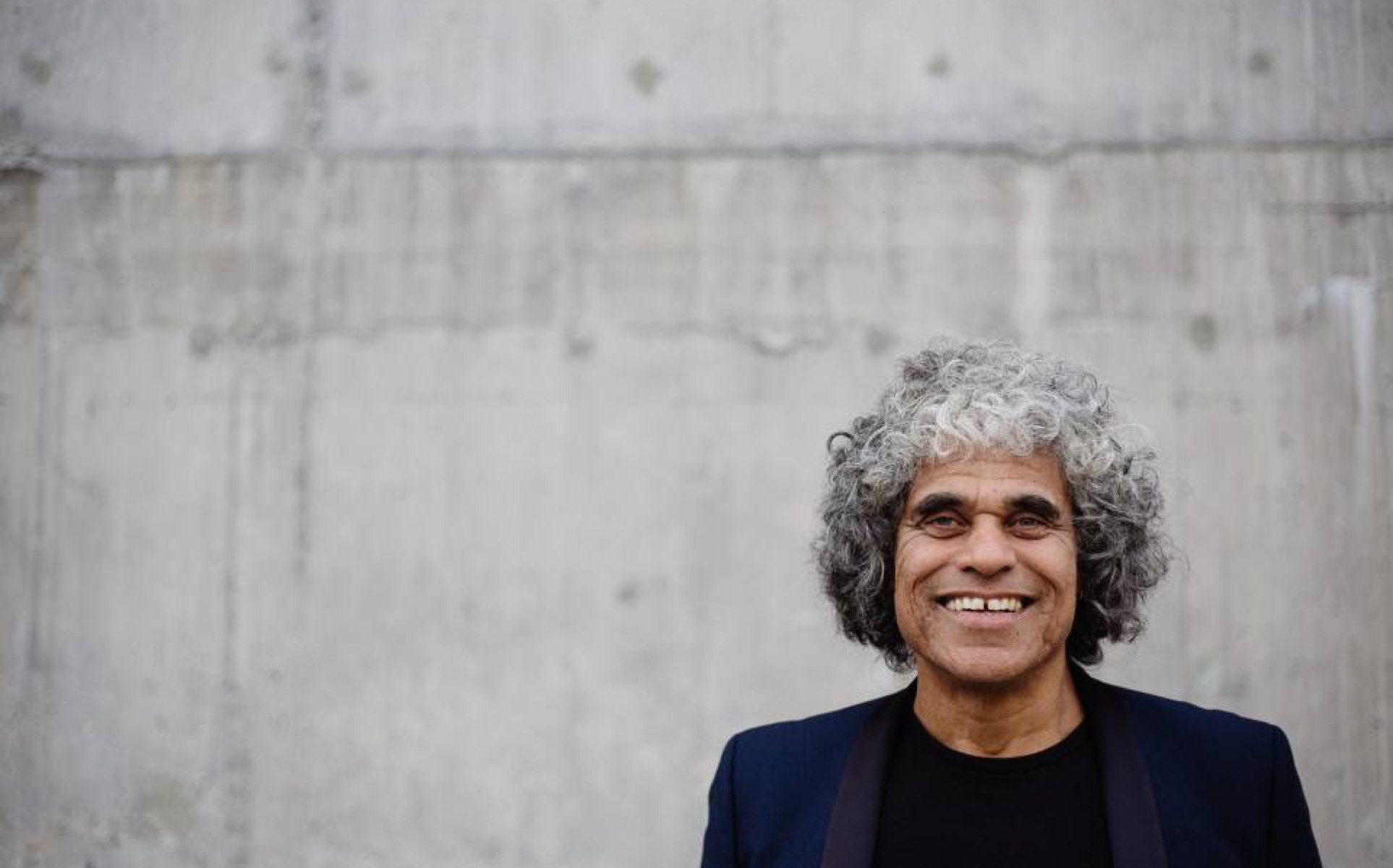 Paul Ubana Jones
Genres:Acoustic
Paul Ubana Jones, a true national treasure, possesses a remarkable ability to conjure up unique and original songs deeply rooted in primal blues and soul. As an intimate and soulful performer, Paul's acoustic guitar skills are nothing short of sensational. With three New Zealand Music Awards under his belt, his talent has been recognized and celebrated. Born in London to a Yorkshire mother and a Nigerian father, Paul began playing the guitar at the young age of eleven. Over four decades as a professional musician and with nine albums to his name, he continues to captivate audiences across New Zealand, Australia, Europe, and the USA.
Paul was a fabulous introduction to the concert. He is a true musician who manipulates his hands at high speed to produce impact guitar between his husky verses. Paul Played a couple of songs with Keb Mo and had his name planted in that timeless line.
Strings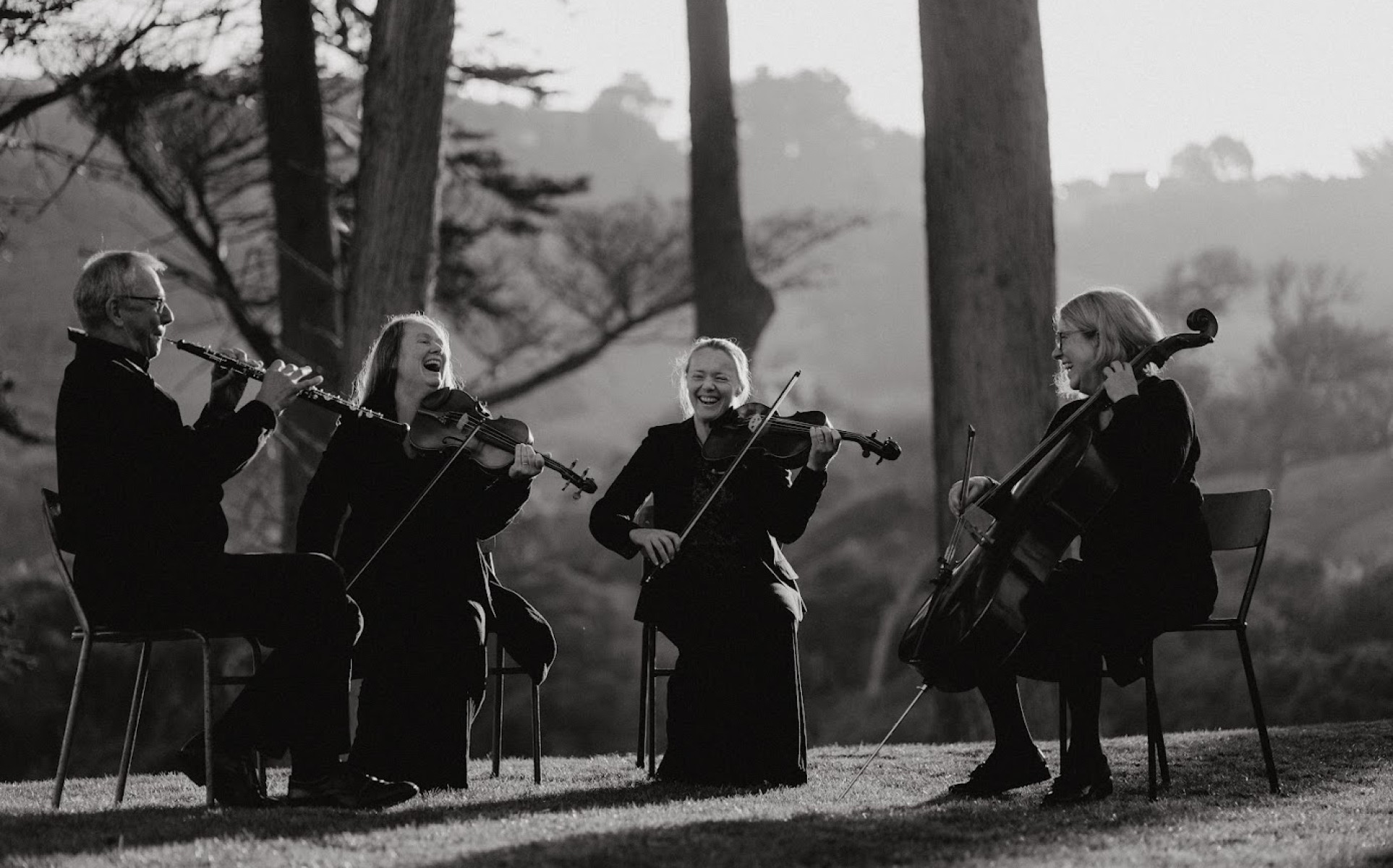 Dunedin String Quartet
Genres: Classical, Jazz & Latin, Pop
Immerse yourself in the enchanting melodies brought to life by The Dunedin Quartet. Let their expert musicianship create an exquisite backdrop as you walk down the aisle, adding an elegant and unforgettable touch to your special day. The Dunedin Quartet is sure to leave a lasting impression, as their collaboration with the esteemed Dunedin Symphony Orchestra elevates their performances to extraordinary heights.
The entertainment was absolutely perfect and all of my Residents have commented on how wonderful they were and how good the afternoon was.
Selected Songs


Pachelbel
Canon
Bach
Air from Suite in D
Handel
Arrival of the Queen of Sheba
Vivaldi
Selections from The Four Seasons
Mozart
Divertimenti
Delibes
Flower Duet
Elgar
Salut d'Amour
Joplin
Easy Winners
Gershwin
Someone to Watch Over Me
Rodgers & Hart
Blue Moon
Dunedin String Quartet PROFILE