Whatever the occasion, finding the perfect band can make or break the event. That's why we've put together the ultimate list of Hawke's Bay bands for hire in 2023.
When it comes to creating the perfect ambiance for your upcoming event, whether it's a birthday celebration, product launch, or corporate gathering, live music has the power to make or break an event. However, with a multitude of talented artists available, it can be daunting to know where to start your search. That's why we've carefully selected a list of our top recommendations for live bands in Hawke's Bay. Our collection encompasses a wide variety of genres, ranging from classic rock to modern chart-toppers, ensuring that there is something to cater to everyone's musical preferences.
hawke's bay Acoustic Artists
If you're after a chill and easygoing vibe for your event in Hawke's Bay, acoustic artists are where it's at! Whether you're throwing a low-key get-together, hosting a brunch, or need some background tunes for a corporate event, these folks can create the perfect atmosphere for your guests. Check out our top recommendations for awesome acoustic bands available for hire in Hawke's Bay: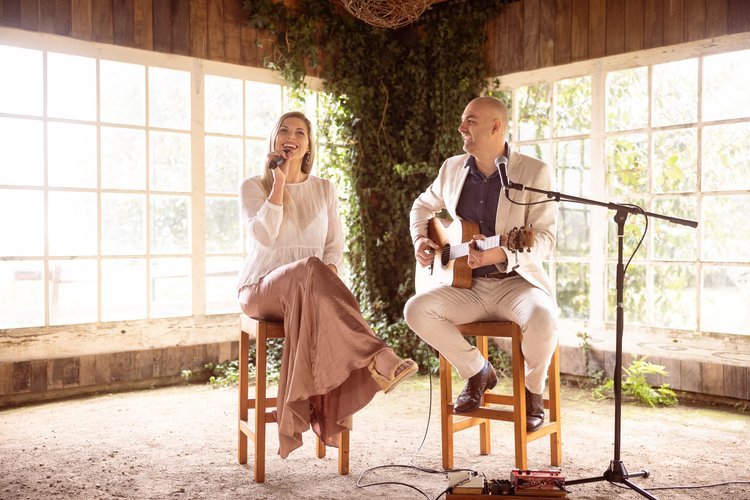 Golden Hour
Genres: Pop, Acoustic, Jazz & Latin

If you're craving a mellow and relaxed atmosphere, look no further than Golden Hour. This dynamic duo specialises in pop and jazz tunes, making them a dreamy addition to afternoon canapes, or any occasion that calls for soothing background melodies. Armed with their acoustic guitars and captivating vocals, they're bound to leave your guests in awe. From soulful renditions of Dolly Parton to enchanting tunes from Fleetwood Mac, Golden Hour delivers the very best of acoustic music.


Golden Hour we're AMAZING! So professional and accommodating and just beautiful musicians and singers. Thank you for booking them for us - they are a 10/10.
Selected Songs


Stevie Wonder
Isn't She Lovely
Camila Cabello
Senorita
Estelle
American Boy
Jessie J
Price Tag
Otis Redding
Dock of the Bay
Michael Jackson
Bad
Duffy
Mercy
Fleetwood Mac
Rhiannon
Bill Withers
Lovely Day
Commitments
Mustang Sally
Sam Allen
Genres: Top 40, R'n"B, Funk & Soul


Prepare to be blown away by the extraordinary talent of Sam, a gifted guitarist and vocalist. He effortlessly transitions from delivering breathtaking acoustic versions of beloved classics to infusing his own soulful twist into the realms of pop, hip hop, funk, and soul. With artists like Tupac and Will Smith gracing his setlist, he adds an irresistible flavour to the singer-songwriter genre that you won't be able to resist. Get ready to groove, sway, and be captivated by Sam's remarkable musical prowess and his ability to bring a unique and soulful touch to every performance.
We recently had Sam Allen perform at our 2019/20 Season Awards Party and he was absolutely amazing. 300 guests attended and all of the feedback was extremely positive. We will definitely be recommending him
Selected Songs
Josh Kelly
Amazing
Black Seeds
So True
Estelle
American Boy
Will Smith
Fresh Prince Of Bel Air
Outkast
Heya
Tupac
California Love
R. Kelly
Ignition
Sonia Dada
Lover Lover
Peter Andre
Mysterious Girl
Luther Vandross
Never Too Much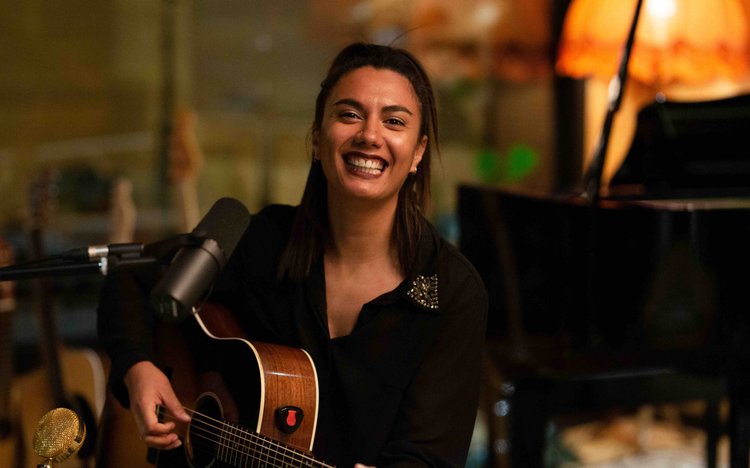 Asch Rose
Genres: Pop, Top 40

Get ready to be captivated by the incredible talent of Asch-Rose. With vocals reminiscent of iconic artists like Nina Simone, Joni Mitchell, Stevie Nicks, and Billie Holiday, she creates a mesmerising atmosphere. Asch-Rose takes popular hits from artists like Miley Cyrus, Johnny Cash and Sam Smith and transforms them into something truly unique. Prepare for a powerful and unforgettable performance that will leave your guests enchanted.


Everything went well! Asch-Rose was brilliant! Really lovely voice and soulful performance. She was very well received.
Selected Songs


Amy Winehouse
Valerie
The Police
Walking On The Moon
Sade
Smooth Operator
Tracy Chapman
Fast Car
REM
Something Got Me Started
MGMT
Electric Feel
Violent Femmes
Blister In The Sun
Bobby McFerrin
Don't Worry Be Happy
America
Horse With No Name
Chet Faker
No Diggity
Je Marco
Genres: Funk & Soul, Jazz & Latin, Top 40

Say hello to Je Marco, a Brazil native who has made New Zealand his home since 2013. He's all about creating a laid-back and sun-soaked atmosphere with his easygoing acoustic mix of reggae, funk, soul, and Latin tunes. Picture yourself sipping cocktails by the pool or enjoying some chilled beers by the beach while Je Marco sets the perfect vibe. His diverse setlist covers the greatest hits from funk, reggae, acoustic, and even some homegrown kiwiana favourites. From the timeless melodies of Stevie Wonder and the groovy beats of Bruno Mars to the iconic sounds of Fleetwood Mac, Six60, LAB, Tiki Taane, Katchafire, and The Black Seeds, Je Marco will take you on a musical journey you won't soon forget. Get ready to unwind, tap your feet, and let Je Marco's music transport you to a place of pure bliss.


Je!! You guys were amazing. I'm so sorry it was cold and your hands were freezing but you really made our night. The whole band was amazing and we got so many compliments for you. Honestly we couldn't have asked for better. For a group of musicians to want to dance to you guys all night, you guys nailed it!

Selected Songs


Toploader
Dancing in the moonlight
Michael Jackson
The way you make me feel
Gipsy kings
Volare
Ub40
Red red wine
Frankie Valli
Can't take my eyes off you
Maceo Parker
Yes We Can Can
Kool & the Gang
Celebration
Kool & the Gang
Get Down On it
Kool the Gang
Jungle Boogie
Bob Marley
Is This Love
Bob Marley
Three Little Birds
Bob Marley
Stir it Up
Harry Styles
Watermelon Sugar
Harry Styles
As It Was
hawke's bay Party Bands
If you're aiming to keep the party vibes high and the dance floor packed at your upcoming special occasion, hiring a live party band is an absolute game-changer. Luckily, Hawke's Bay is brimming with incredibly talented bands that know how to bring the festive spirit to any event, whether it's a corporate soirée or a rocking birthday bash. Without further ado, here are our ultimate top picks to ensure an unforgettable night of celebration:
Bang Bang
Genres: Pop, Classic Hits, Top 40

Prepare for an explosive experience with Bang Bang! This sensational international band is raising the bar for live entertainment in New Zealand. With a wealth of experience from touring Europe to captivating audiences as far as India, Bang Bang knows how to deliver a show that will get you off your seats. Led by the incredibly talented Mandy Meadows, this band is a force to be reckoned with. Their repertoire is a treasure trove of hits, featuring unforgettable songs by legendary artists like Amy Winehouse, Fleetwood Mac, Michael Jackson, Queen, James Brown, Prince, Tina Turner, and many others. With their unmatched versatility and captivating performances, this band will have you dancing, singing, and experiencing the time of your life.



Bang Bang were amazing!! Everyone absolutely loved them, they were outstanding. Loads of people dancing and singing along. I will definitely be booking them again, much appreciated!
Selected Songs


Ed Sheeran
Thinking Out Loud
Mark Ronson, Bruno Mars
Uptown Funk
Nina Simone
My Baby Just Cares For Me
Van Morrison
Can't Help Falling In Love
Etta James
At Last
The Killers
Mr Brightside
Justin Timberlake
Can't Stop The Feeling
Taylor Swift
Shake It Off
Turtle Funk
Genres: Funk & Soul, Classic Hits, Top 40

Get ready to groove with Turtle Funk, a funky three-piece band that brings together a mix of talented musicians from New Zealand and Brazil. Close your eyes and imagine the perfect summer day – the warm sand beneath your feet, a gentle breeze in the air, and the sound of chilled-out tunes filling the atmosphere. As the sun sets and the energy amps up, Turtle Funk kicks into high gear, delivering tight and upbeat bangers from legendary artists like Bob Marley, Bruno Mars, Sublime, and Stevie Wonder.as well as paying homage to the vibrant music scene of New Zealand by including beloved tunes from local artists such as Six60, The Black Seeds, Tiki Taane, and Katchafire. They bring a touch of homegrown flavour to their performances, ensuring a dynamic and memorable experience for all. Soak in the good vibes, dance to the infectious rhythms, and let Turtle Funk create a musical journey you won't forget.


I had this fabulous band of my 60th birthday and they rock! So great to deal with and we danced all night! Highly recommend


Selected Songs


Maceo Parker
Yes We Can Can
Kool & the Gang
Celebration
Kool & the Gang
Get Down On it
Kool the Gang
Jungle Boogie
Bob Marley
Is This Love
Bob Marley
Three Little Birds
Bob Marley
Stir it Up
Harry Styles
Watermelon Sugar
Harry Styles
As It Was
Maroon 5
This love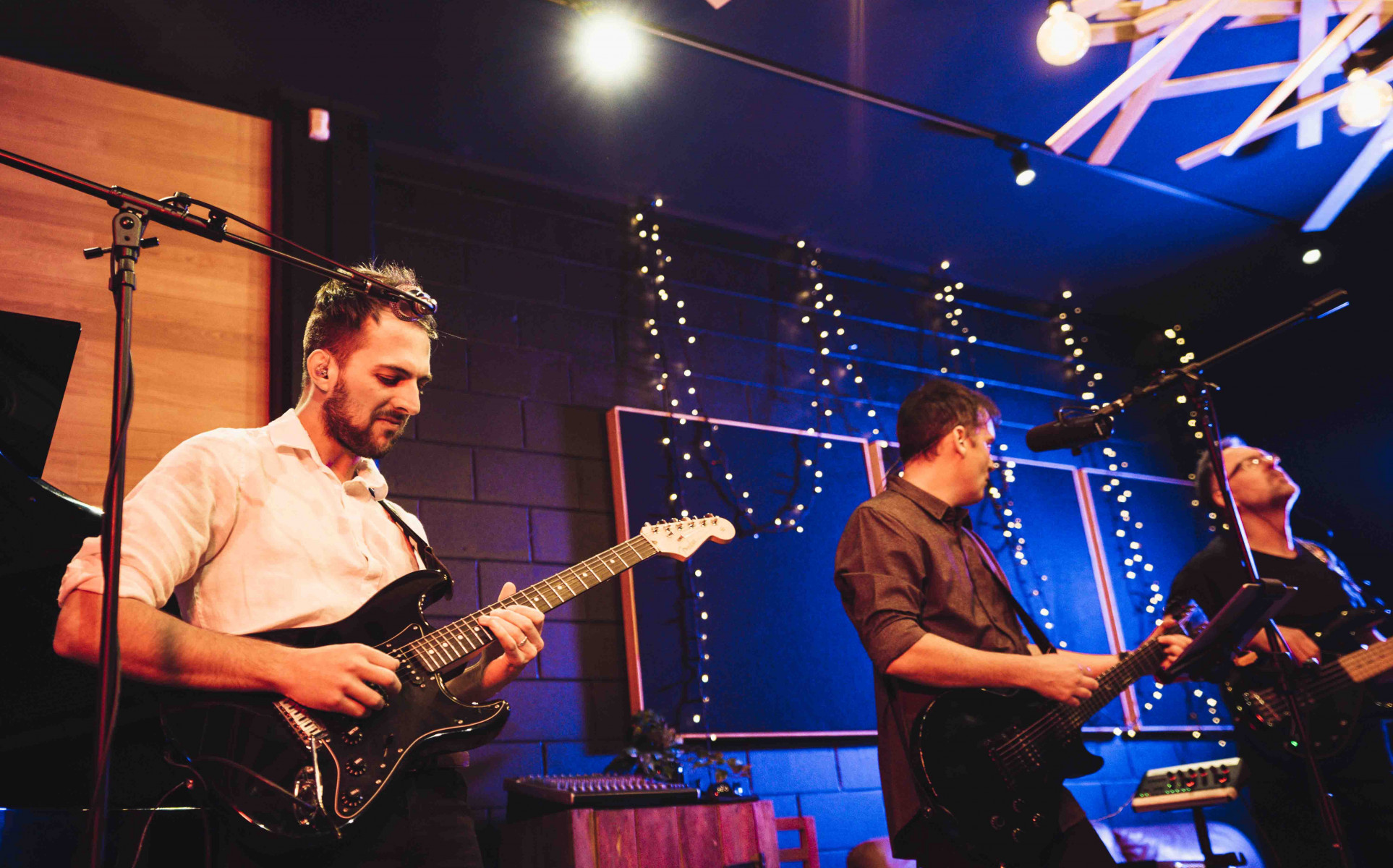 BSA
Genres: Top 40, Rock, Classic Hits


Prepare to be blown away as BSA performs songs from iconic rock legends such as Fleetwood Mac, The Eagles, Queen, and Toto. Their collective instrumental skill and dynamite setlist are guaranteed to keep your guests on their feet, dancing the night away. Their passion for music shines through in every note, ensuring a memorable experience for everyone in attendance. So get ready to unleash your inner rockstar and create unforgettable moments with BSA as they take your event to the next level.
The wedding went really well thank you so much to the band - Wouldn't change a thing!
Selected Songs
Queen
Bohemian Rhapsody
Journey
Don't Stop Believing
Fleetwood Mac
Go Your Own Way
Bon Jovi
Bon Jovi Medley
Billy Joel
Uptown Girl
Elton John
Crocodile Rock
The Knack
My Sharona
Darius Rucker
Wagon Wheel
Bob Marley
3 Little Birds
Dragon
Are You Old Enough?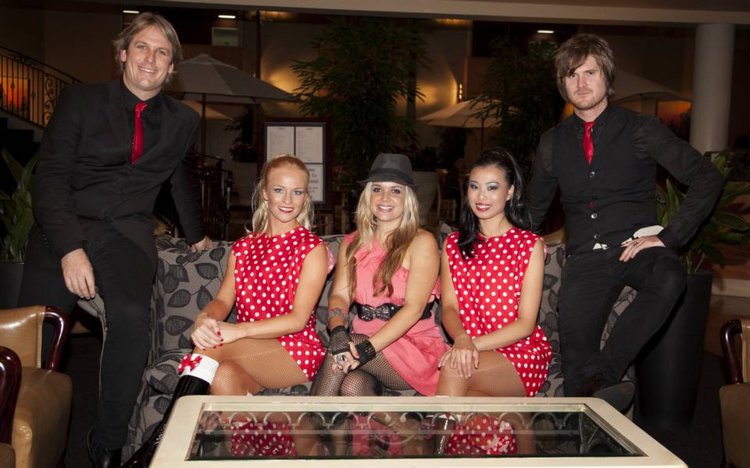 The Monroes
Genres: Classic Hits, Pop, Top 40

Get ready to be dazzled by The Monroes, an internationally experienced band that knows how to deliver an unforgettable entertainment experience. From Johnny B. Goode to Katy Perry, AC/DC to ABBA, they cover 50 years of music, adapting their repertoire to suit the crowd's tastes throughout the night. With both female and male vocals, they offer true versatility, but it's their energy-packed stage show that sets them apart. The dance floor is always packed, and smiles are guaranteed. Get ready for a night of pure excitement and entertainment with The Monroes.


Well, we had the best Saturday night at our Vascular Conference, The Monroes were sensational. I didn't think my group would be up dancing all night but they did to every song, I did thank the band again on Sunday morning. Thanks for your help and hope we can have them again in the future at another function.
Selected Songs


Bruno Mars
Uptown Funk
Ed Sheeran
Sing
Abba
Waterloo
Dragon
April sun in Cuba
Shania Twain
Man I feel like a woman
Queen
Crazy little thing called love
Roxette
The Look
Robin Thicke
Blurred Lines
The Police
Roxanne
Chuck Berry
Johnny B. Goode
Jazz and Classical Bands
If you're seeking to infuse your Hawke's Bay event with a touch of elegance, classical and jazz music will never disappoint. The melodic enchantment of live performances by talented musicians has the power to elevate any occasion, be it a product launch or a sophisticated cocktail hour. Allow us to present our curated selection of top-notch classical and jazz bands for hire in Hawke's Bay, ensuring that your event exudes a sense of timeless sophistication and musical brilliance.
The Antibodies
Genres: Funk & Soul, Jazz & Latin, Pop

Prepare to be amazed by The Antibodies, a one-of-a-kind band that will surpass your expectations. If you're seeking an event experience that goes beyond the ordinary party trio, this group offers a unique blend of class, sophistication, and dance floor hits. Their repertoire covers a wide range of genres, including modern pop tunes, jazz, swing, Latin, and contemporary renditions of beloved classics. From Ed Sheeran to Gloria Gaynor, Dusty Springfield to Michael Jackson, The Antibodies deliver it all with style. Get ready to be wowed as they infuse every performance with their distinctive charm and musical prowess.


This was the best entertainment we have ever had after a long three day conference. The whole department really let loose and had an amazing time on the dance floor. People who I never would have thought would get up were the last ones standing

Selected Songs


Gloria Gaynor
I Will Survive
Post-Modern Jukebox
All About That Bass
The Weeknd
I Can't Feel My Face
Jessie J
Price Tag
Desree
You Gotta Be
Bill Withers
Just The Two Of Us
Corinne Bailey Rae
Put Your Records On
Dusty Springfield
Son Of A Preacher Man
Norah Jones
Don't Know Why
Ray Charles
Hit The Road Jack
Roxy Strings
Genres: Classical, Pop, Acoustic
Experience the enchanting sounds of Roxy Strings, Waikato's premier string quartet. These celebrated classical musicians bring a unique twist to their performances, offering captivating string quartet renditions of popular hits from the 2000s as well as traditional pieces by renowned composers such as Mozart, Beethoven, Schubert, Debussy, and Dvořák. Since 2018, Roxy Strings has captivated audiences at prestigious venues across the North Island with their exceptional talent and versatility. Elevate your event with the elegance and charm of Roxy Strings' artistry.
Selected Songs


Pachelbel
Canon in D
Shane Filan
Beautiful in White
Christina Perri
A thousand years
Schubert
Ave Maria
Bach
Air
Thiele/Weiss
What a wonderful world
Bruno Mars
Marry you
Vivaldi
Spring
Coldplay
Viva la vida
Mendelssohn
Wedding March
Jeripoca
Genres: Country, Jazz & Latin, Top 40


Let Jeripoca take you on a musical journey to the sunny beaches of Brazil with their enchanting performances. Specialising in the vibrant sounds of Samba, Forró, Afoxé, and Bossa Nova, this talented group offers a truly immersive and unique musical experience. With a diverse setlist featuring renowned Brazilian artists like Nara Leão, Elizeth Cardoso, Djavan, and João Gilberto, Jeripoca effortlessly transports you to the balmy shores of Ipanema. Drawing inspiration from the rich influences of world music and jazz, Jeripoca infuses their performances with elements that create a distinct and captivating sound. Expect rhythmic improvisation and harmonically sophisticated arrangements, as they deliver an authentic Brazilian musical experience that will leave you captivated.
Great vibe! Fantastic music to dance to or to just relax and enjoy. A most enjoyable evening

Selected Songs


Maro
Deixa
Nara Leão
O barquinho
Elizeth Cardoso
Chega de saudade
Dorival Caymmi
Saudades Da Bahia
Dorival Caymmi
Morena do mar
João Gilberto
Aquarela do Brasil
Dean Lewis
Wave
Antônio Carlos Jobim
Passarim
Djavan
E que Deus ajude
Djavan
Para-raio
Ben Wilcock
Genres: Jazz & Latin

Experience the extraordinary talents of internationally acclaimed pianist and composer, Ben Wilcock, as he elevates your event with his smooth and soulful jazz performances. With a repertoire that encompasses timeless classics from legendary artists like Ella Fitzgerald, Louis Armstrong, and Nat King Cole, as well as his own mesmerising compositions, Ben Wilcock guarantees an evening of unparalleled elegance and musical sophistication. Prepare to be captivated by his virtuosity and the enchanting ambiance he creates, making your event truly unforgettable.


Wilcock is an engaging pianist and composer. At times his playing brings to mind Thelonious Monk, particularly in the faster bop tracks

Selected Songs


Ray Charles & Betty Carter
People Will Say We're in Love
Erroll Garner
Misty
Fats Waller
I'm going to it right down and write myself a letter
Ray Charles
Georgia on my mind
Edith Piaf
La Vie en Rose
Dave Brubeck
In your own sweet way
Sinatra
Fly me to the moon
Sarah Vaughan
Body and Soul
Eroll Garner
There will never be another you
Sarah Vaughan
Ternderly
For more help planning your Hawke's Bay event, check out our other pages HERE.