Nestled among romantic olive groves and idyllic rolling hills, a wedding at Bracu feels like a world away. We've compiled a selection of artists perfectly matched to Bracu's various areas, ensuring every moment of your big day is absolutely perfect.
Classic charm meets contemporary elegance at Bracu. To help you celebrate your Bracu wedding in style, we've compiled a selection of ideal entertainment for Bracu's restaurant, island and pavilion spaces. Browse our recommendations, or contact our experienced team for help in choosing the perfect entertainment for your big day.
BRACU PAVILION
Bracu Pavilion is a purpose-built facility nestled amidst the groves of Bracu's breath-taking Olive Estate. This flexible space can accommodate all types of entertainment, from DJs and acoustic duos through to 4 and 5 piece bands. We've picked three of our favourite party bands to help you ensure your reception party is one to remember.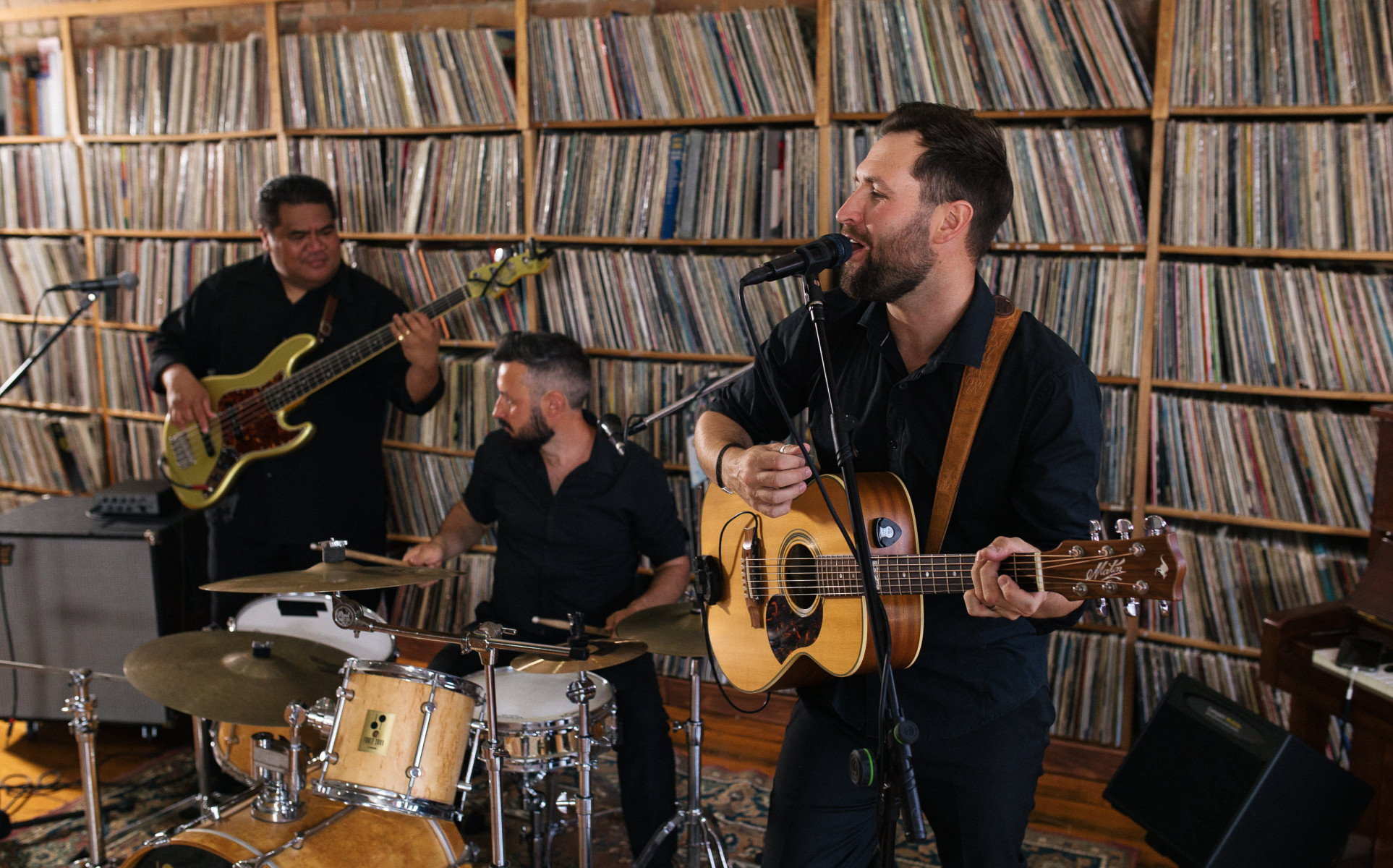 Neo Trio
Genres: Classic Hits, Top 40, Funk & Soul


The Neo Trio is an Auckland band featuring three of Auckland's best live musicians. The band performs music by Top 40 chart toppers like Harry Styles, Ed Sheeran and Maroon 5, as well as timeless classics by The Beatles, James Brown and Stevie Wonder. The band's high quality musicianship combined with 3 part vocal harmonies means they are much more than the sum of their parts, with a full band sound in a smaller package.
"Lee played at our wedding in the trio - they were amazing! Absolutely nailed it, had everyone up dancing from start to finish, with all the usual crowed pleasers. He was so so easy to deal with, punctual, and professional. Our guests enjoyed every minute and we had so many compliments - made our day and our d-floor awesome. Thank you!."



Selected Songs


Queen
Crazy Little Thing Called Love
Steelers Wheel
Stuck In The Middle
Lionel Richie
All Night Long
Foster The People
Pumped Up Kicks
Ben Harper
Steal My Kisses
George Michael
Faith
Black Keys
Lonely Boy
Jessie J
Pricetag




Jumpsuit
Genres: Classic Hits, Top 40, Rock


Are you seeking an Auckland covers band that will get the people up and dancing, having fun and singing along? Jumpsuit are that band! Jumpsuit deliver tons of fun, songs you know and beats that won't stop. The band are very open to suggestions on how you'd like your event to run, and can shift gears from light background music right up to rock and pop anthems.
"Chris and the boys were a HUGE hit on the day during our annual Fletcher Building Round the Bays post event party. We had loads of positive feedback both on the day and post event, with lots of requests for a repeat performance in 2018. Music selection was perfect for this group with the band gave our 1200 pax marque (second biggest at Madills Farm) great atmosphere. Chris personalised parts of the songs bringing humour to this great playlist. The boys were punctual, friendly and accommodating and I will definitely be booking them again for future Fletcher Building Events plus recommending to friends, family and colleagues. Thanks again for a professional, successful gig guys!"



Selected Songs


Bill Withers
Ain't No Sunshine
Tiki Taane
Always On My Mind
Dragon
April Sun In Cuba
Sam Sparro
Black & Gold
Peter Frampton / Big Mountain
Baby I Love Your Way
CCR
Bad Moon Rising
Crowded House
Better Be Home Soon
Pearl Jam
Betterman



Genres: Classic Hits, Top 40, Pop
The Goods have one simple rule - if it's a good song, they'll make it a Goods song. Whether it's from the 60s, 80s or today, if they find a tune they like, they'll add it to their playlist. From Cake by The Ocean to Call Me Al, Dancing with a Stranger to Dead or Alive, Let's Dance to Living on a Prayer, The Goods know all the good ones! The guys pack the punch of a full band into a trio, with 2 vocalists and an array of clever technology giving them the ability to play just about anything.

"We engaged 'The Goods' for our corporate Christmas function for approx 350 staff and we couldn't be happier. In the lead up and on the day they were professional and very easy to deal with. They created a great vibe with excellent songs that appealed to all ages - a great mix of classic tunes and modern hits, executed with skill, and a very full sound for a three piece band! High quality sound at the right volume, and though it wasn't planned as a dancing event, people couldn't help but dance! Great feedback from staff as 'The Goods' helped to create a memorable event - highly recommended!"



Selected Songs


Lionel Ritchie
All Night Long
Sam Smith
As If
Elton John
Bennie and the Jets
Dragon
April Sun
Midnight Oil
Beds Are Burning
George Ezra
Blame it on me



BRACU Island
The Island is a purpose built covered outdoor area. It's a beautiful and versatile space, surrounded by the olive grove and fresh water stream. The Island is the most popular ceremony venue on the grounds of Bracu Estate. We''ve chosen three of our favourite acoustic artists to perform in this gorgeous space.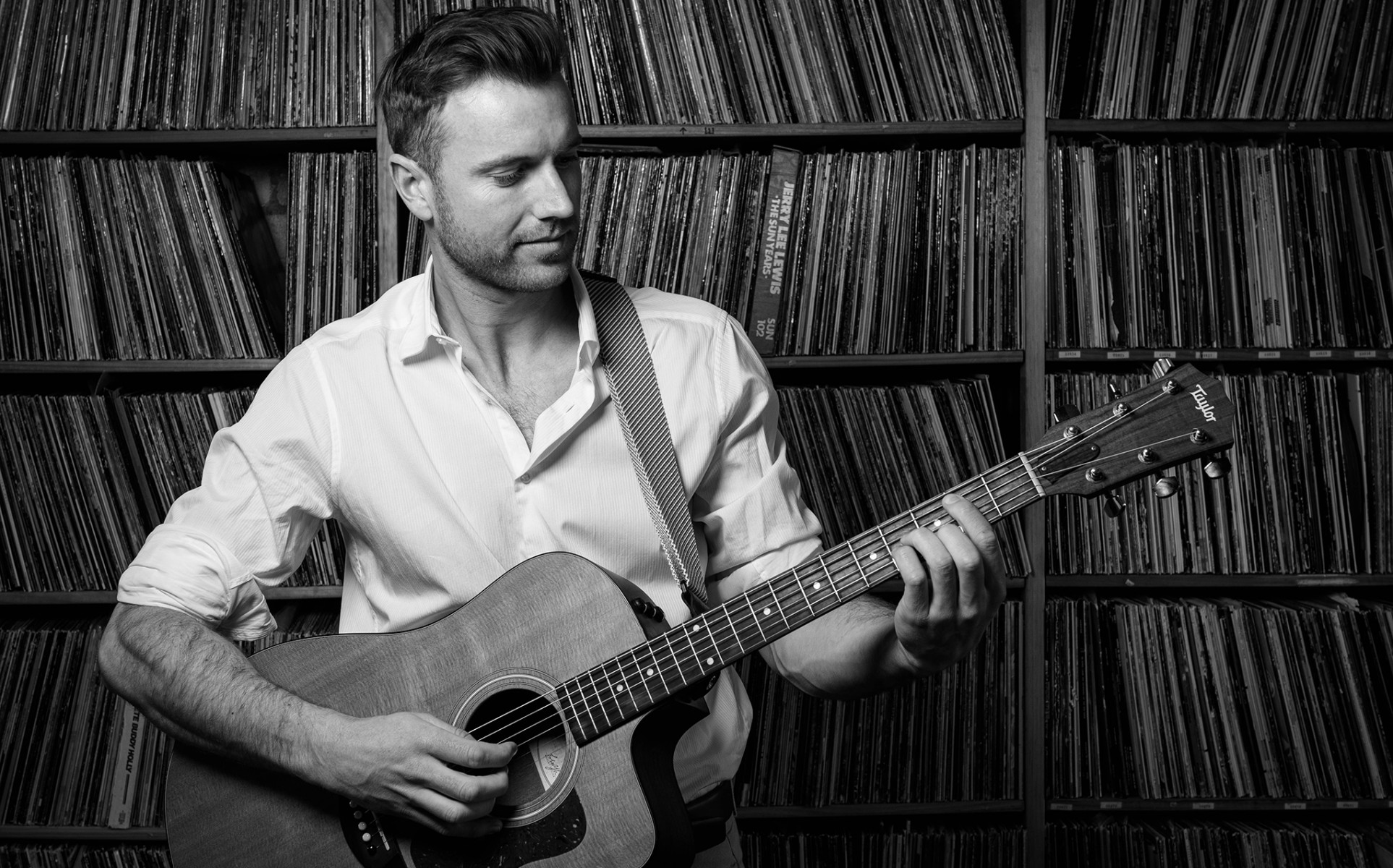 DANiel john
Genres: Pop, Acoustic, Top 40


With a vocal quality that is reminiscent of Ed Sheeran, Daniel John creates a relaxed and romantic atmosphere with his soulful, smooth voice accompanying his acoustic guitar. Daniel spent the last few years working as a recording artist in Los Angeles California, and is now available for bookings in Auckland.



"We asked Dan to play a live set for our California Vegetarian Food Festival in Los Angeles and we were so impressed with how amazing he was. He added so much to our festival through his incredible, easy-listening, feel-good acoustic music. We have no doubt you will be happy having Dan bring his musical talents to your event."
Selected Songs


Ben Harper
Steal My Kisses
Ed Sheeran
Perfect
Oasis
Wonderwall
Jason Mraz/Jessie J
I'm Yours/Price Tag mashup
Ben King/Taylor Swift
Stand By Me/Blank Space mashup
Justin Bieber
Love Yourself
Maroon 5
Sugar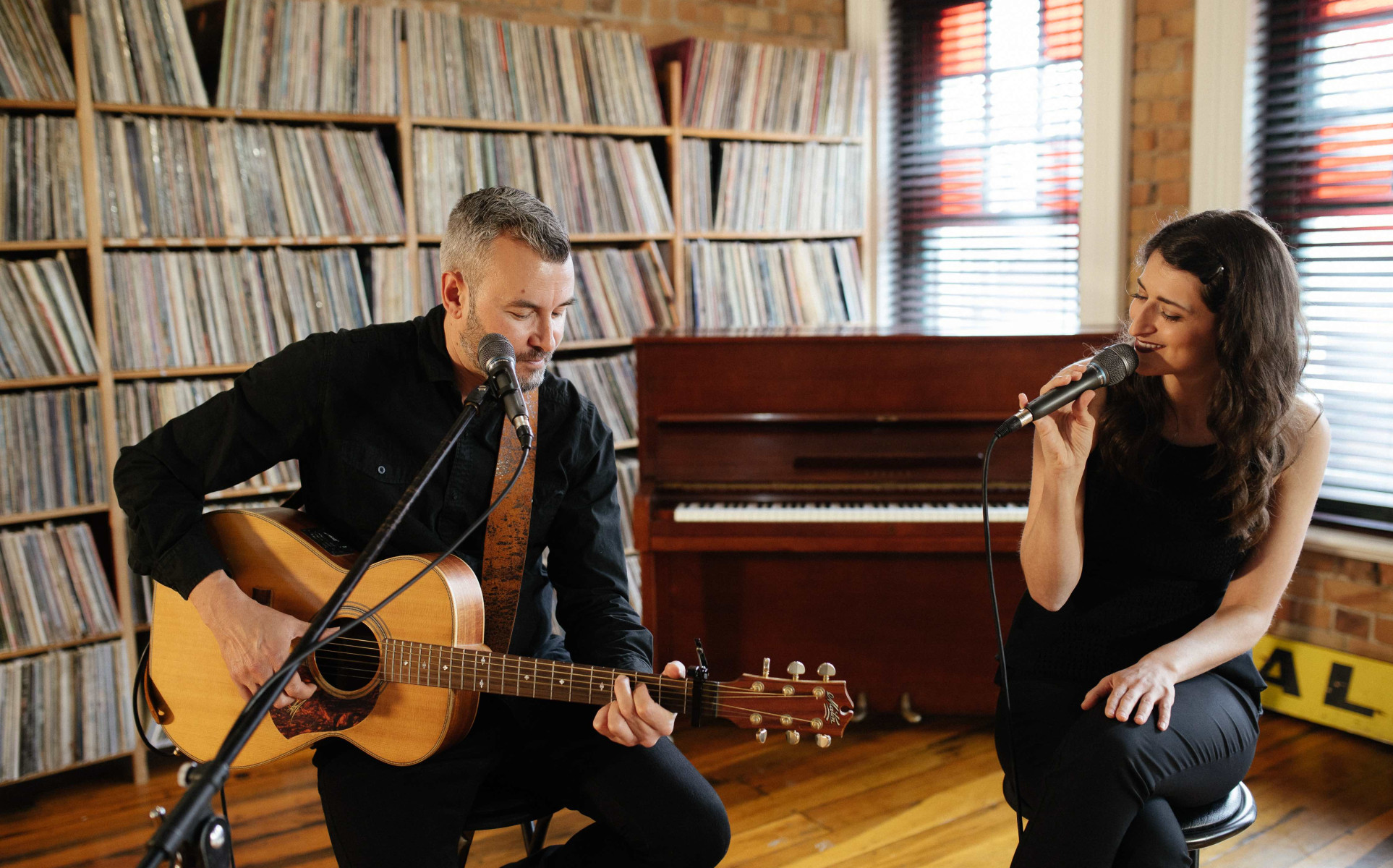 Genres: Acoustic, Pop, Top 40


Known for their captivating harmonies and polished delivery, Belle Isle form a sultry, beautifully blended duo who thrive on the elegance of live acoustic music. They combine a versatile repertoire with their own stunning spin on your favorites, creating an evening to remember. They have the ability to provide a spellbinding delivery without the use of tracks or gimmicks. Using only the occasional loop pedal, Belle Isle's capability of rounding out their style and performance is why they are a consistent favourite among viewers of all ages. They travel around the world performing in high-end venues both on land and at sea on luxury cruise liners, providing world-class entertainment to a diverse and rotating clientele.


"Whats not to love about these guys. This is the second time we have had them play for a private function and would most definitely have them again! Loads of fab reviews from all of the guests. Super accommodating and absolutely perfect for any event! Thanks so much guys, you rock"
Selected Songs


Sade
Smooth Operator
Michael Jackson
The Way You Make Me Feel
Smokey Robinson
Crusin'
Bruce Springsteen
I'm On Fire
Katy Perry
Roar
Fleetwood Mac
Landslide




Luna
Genres: Top 40, Pop, Acoustic


Auckland based singer-songwriter LUNA blends Spanish and English in her music to showcase elements from both sides of her cultural identity. Her music fuses reggaeton, jazz and RnB and it tells stories of youth and love. Raised by artistic parents, Luna was continuously encouraged to explore artistic expression and she began singing and dancing at a very young age. Always drawing inspiration from the Latin American music heard in her family home and the popular music on the radio.




"Smokey and effervescent with raw declarations of honesty. Luna's rasp is reminiscent of a pioneer vocalist, bleeding her heart out in each breath."
Selected Songs


Earth Wind and Fire
September
Gnarles Barkley
Crazy
Kanye West and Estelle
American Boy
Bob Marley
Is this Love
Aretha Franklin
I Say a Little Prayer
Ed Sheeran
Barcelona
Camila Cabello
Havana




BRACU RESTAURANT
Bracu Restaurant provides the perfect setting for smaller weddings, with a beautiful wrap around porch and an intimate feel. This space pairs perfectly with sophsiticated jazz piano and vocals, so here are three of our best jazz artists.




Quantum Blue Duo
Genres: Classic Hits, Jazz & Latin


Featuring Clo Chaperon (Vocalist) and Dr Mark Baynes (Pianist), Quantum Blue Duo perform a range of beautiful songs that will bring elegance and old world glamour to any occasion. The duo perform a combination of well known jazz standards from the American songbook along with relaxed arrangements of contemporary hits. Whether it's cocktails in warmly lit bars or canapes in the late afternoon sun, the duo will strike just the right chord.


"Quantum Blue Duo were the perfect fit for our welcome reception! Clo and Mark were so well presented, professional and incredibly talented! The combination of these two performers is such a natural fit and together, they create a fun uplifting environment while entertaining with new, old and classic hits!."
Selected Songs


Chaka Khan
Ain't Nobody
Miles Davis
All Blues
Estelle
American Boy
Meagan Trainor
All About That Bass
Gretchen Parlato
All That I Can Say
Erykah Badu
Apple Tree




Genres: Jazz & Latin


With an unmatched reputation, Spectrum blend jazz standards and Latin influences with their own contemporary groove, creating an unforgettable musical experience. Performing music by jazz greats such as Ella Fitzgerald, Norah Jones, Diana Krall and Karrin Allyson, these skilled and experienced musicians have the versatility to cater to a variety of audiences. Spectrum offer everything from Latin, Pop, French Chanson and Irish to Jazz Standards and Rhythmic Folk.


"Spectrum have been one of the most popular "core" bands at Coopers Creek Vineyard's annual Summer Sunday Jazz festivals. Now into their 2nd decade of performing there, the lively musicality of the band, featuring Maria's strong vocal lead along with good song selection, has ensured a loyal following of music and wine lovers."
Selected Songs


Ella Fitzgerald
Cheek to Cheek
Ella Fitzgerald
Lullaby of Birdland
Sarah Vaughan
Summertime
Billie Holiday
God Bless the child
Ella Fitzgerald
They Can't take that away from me
Sarah Vaughan
Cry Me A River
Billie Holiday
Come Rain or Shine




Genres: Jazz & Latin, Pop, Classic Hits


Allana and her band can appear in a number of formats, from acoustic duo (with guitar or keyboard) to trio for more intimate situations, to a six-piece performance band. Allana is of NZ Māori descent, and is well known as a Māori artist for her performances of some of her favourite standards in Māori and composing her own original lyrics.


"Allana Goldsmith Group performed at a recent formal evening event at the museum. I cannot recommend them strongly enough. They chose a perfect repertoire for the evening and varied their songs according to the mood of the crowd. The selection ranged from ambient atmospheric to uptempo that had guests dancing at the end of the night. One of the group even played some taonga puoro (traditional Maori instruments) to connect to the kaupapa of the event, and when coupled with Allana's beautiful voice it was truly magical!"
Selected Songs


Sarah Vaughan's version
Lullaby of Birdland
Ella Fitzgerald version
How High The Moon
Norah Jones
Don't Know Why
Diana Krall version
East of the Sun
Etta James
At Last
Louis Armstrong version
Makin Whoopee
Nancy Wilson version
Save your Love For Me
Ella Fitzgerald
Stompin at the Savoy