Cordis Auckland offers a luxurious, international quality event experience. We've carefully chosen a handful of artists perfectly suited to Cordis events.
Cordis offers luxurious 5-star service for stays, events, dining, and wellness experiences. From the magnificent Great Room (the largest pillar-free ballroom in Auckland) to the purpose-built Gallery meeting rooms, Cordis Auckland has all your event bases covered. Whether it's a boardroom meeting for 12 or a lavish gala dinner for 500+, you'll find everything you need to make business a pleasure. Below, we've carefully selected entertainment options perfectly suited to Cordis' lavish Great Room, as well as the hotel's Pre-Function space.




Pre-Function Room
The Pre-Function Room offers an ideal setting for guest arrival, pre-event cocktails, catch ups and forging new relationships. This space is best suited to light acoustic music, laidback jazz and sophisticated strings. We've selected a handful of gorgeous background options to set the mood as you enjoy a cocktail or glass of champagne prior to your function beginning.


the Black Quartet
Genres: Classical, Pop

Unrivalled as New Zealand's premier string quartet, The Black Quartet are a sophisticated, versatile group of extremely talented young musicians, offering a contemporary take on this classic ensemble style. They have collaborated with the likes of Kanye West, Six60 and Ladyhawke, appeared in television commercials and accompanied Hayley Westernra, performed at Christmas in the Park and Rhythm and Vines, toured the world and composed for some of the world's biggest brands.



"A massive thank you to The Black Quartet for their superb performance at Tourism New Zealand's Business Events National Awards Dinner. They created a wonderful atmosphere and added another layer of sophistication to the event. Many of the guests commented on the calibre of the beautiful music and the great selection of classic kiwi songs they performed. I was also extremely impressed with their professionalism. Would highly recommend."


Selected Songs
Mozart
Eine Kleine Nacht Musik
Elgar
Salut D'Amore
Pachelbel
Kanon
Vivaldi
The Four Seasons
Satie
Gymnopedie
Handel
Trumpet Volountry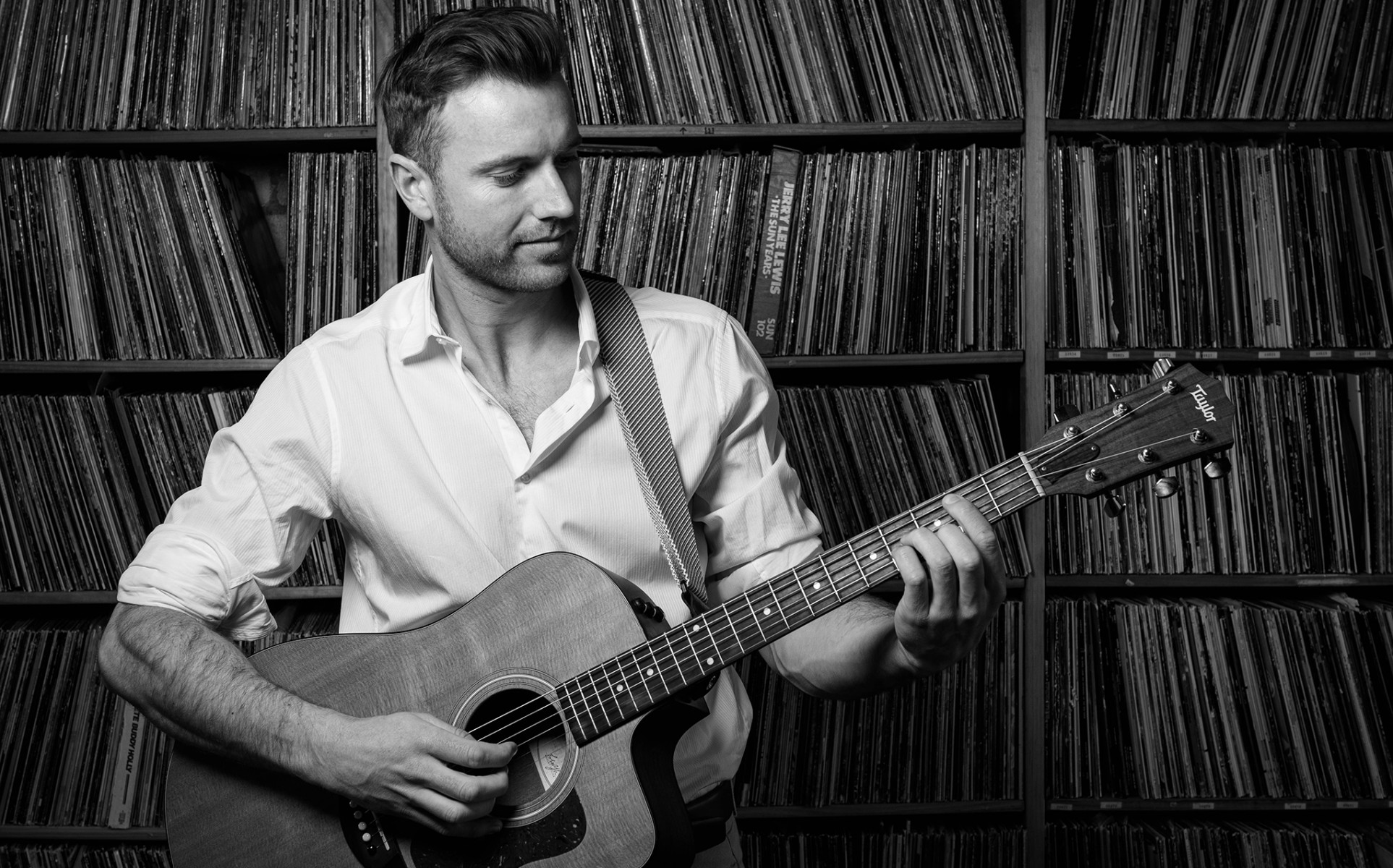 DANiel john
Genres: Pop, Acoustic, Top 40

With a vocal quality that is reminiscent of Ed Sheeran, Daniel John creates a relaxed and romantic atmosphere with his soulful, smooth voice accompanying his acoustic guitar. Daniel spent the last few years working as a recording artist in Los Angeles California, and is now available for bookings in Auckland.



"We asked Dan to play a live set for our California Vegetarian Food Festival in Los Angeles and we were so impressed with how amazing he was. He added so much to our festival through his incredible, easy-listening, feel-good acoustic music. We have no doubt you will be happy having Dan bring his musical talents to your event."
Selected Songs


Ben Harper
Steal My Kisses
Ed Sheeran
Perfect
Oasis
Wonderwall
Jason Mraz/Jessie J
I'm Yours/Price Tag mashup
Ben King/Taylor Swift
Stand By Me/Blank Space mashup
Justin Bieber
Love Yourself
Maroon 5
Sugar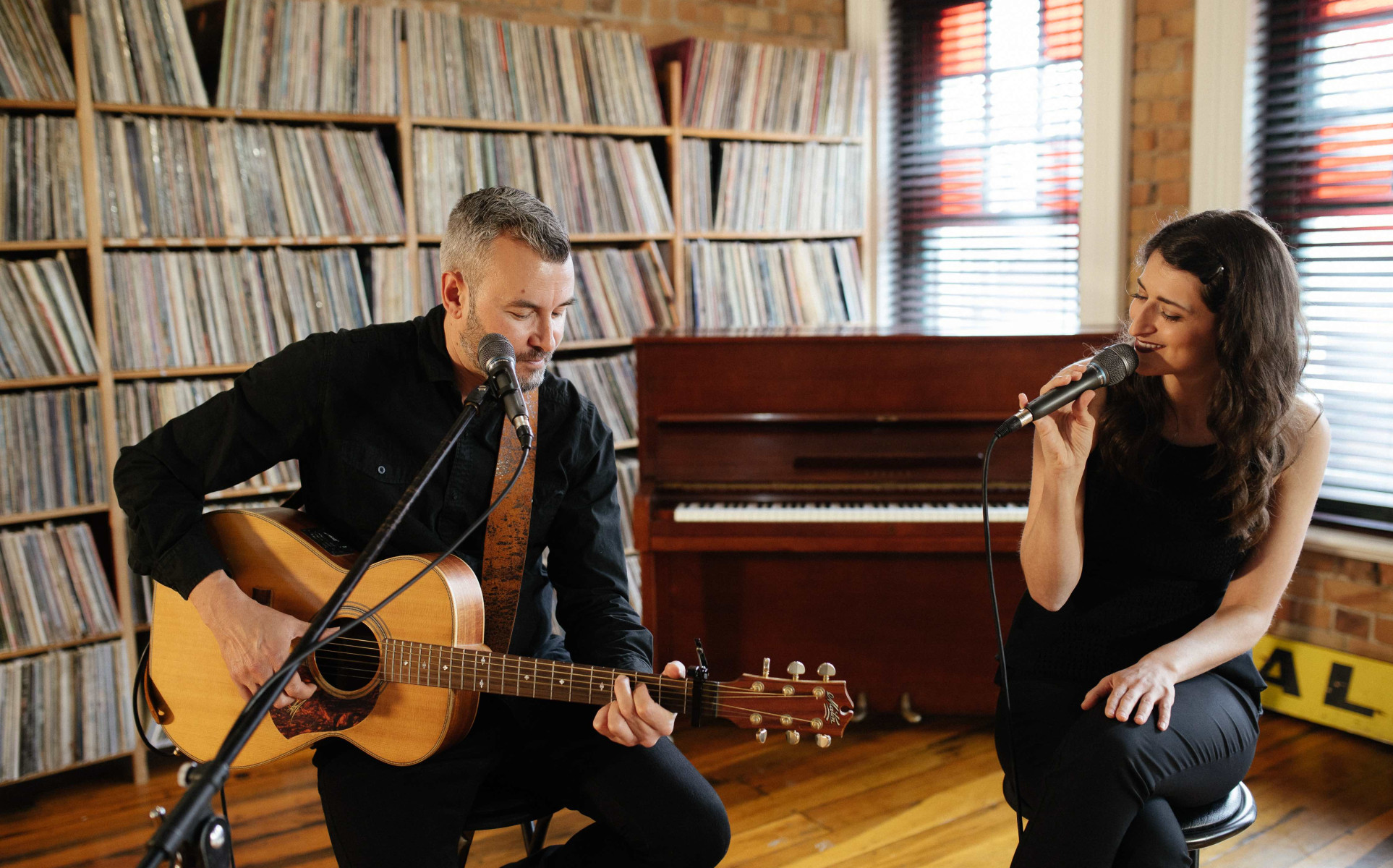 BELLE ISLE
Genres: Acoustic, Pop, Top 40

Known for their captivating harmonies and polished delivery, Belle Isle form a sultry, beautifully blended duo who thrive on the elegance of live acoustic music. They combine a versatile repertoire with their own stunning spin on your favorites, creating an evening to remember. They have the ability to provide a spellbinding delivery without the use of tracks or gimmicks. Using only the occasional loop pedal, Belle Isle's capability of rounding out their style and performance is why they are a consistent favourite among viewers of all ages. They travel around the world performing in high-end venues both on land and at sea on luxury cruise liners, providing world-class entertainment to a diverse and rotating clientele.



"Whats not to love about these guys. This is the second time we have had them play for a private function and would most definitely have them again! Loads of fab reviews from all of the guests. Super accommodating and absolutely perfect for any event! Thanks so much guys, you rock"
Selected Songs


Sade
Smooth Operator
Michael Jackson
The Way You Make Me Feel
Smokey Robinson
Crusin'
Bruce Springsteen
I'm On Fire
Katy Perry
Roar
Fleetwood Mac
Landslide



Quantum Blue Duo
Genres: Classic Hits, Jazz & Latin

Featuring Clo Chaperon (Vocalist) and Dr Mark Baynes (Pianist), Quantum Blue Duo perform a range of beautiful songs that will bring elegance and old world glamour to any occasion. The duo perform a combination of well known jazz standards from the American songbook along with relaxed arrangements of contemporary hits. Whether it's cocktails in warmly lit bars or canapes in the late afternoon sun, the duo will strike just the right chord.



"Quantum Blue Duo were the perfect fit for our welcome reception! Clo and Mark were so well presented, professional and incredibly talented! The combination of these two performers is such a natural fit and together, they create a fun uplifting environment while entertaining with new, old and classic hits!."
Selected Songs


Chaka Khan
Ain't Nobody
Miles Davis
All Blues
Estelle
American Boy
Meagan Trainor
All About That Bass
Gretchen Parlato
All That I Can Say
Erykah Badu
Apple Tree



The Great Room
The Great Room is Auckland's premier function space. Along with a highly adapatable space no matter your event size, The Great Room offers cutting-edge presentation technology, an on-site AV team and your own personal events executive, all combined with a world-class catering and banquet service. When the formalities are over and it's time to party, Findaband's selection of showbands are an ideal fit for a night to remember at Cordis Auckland.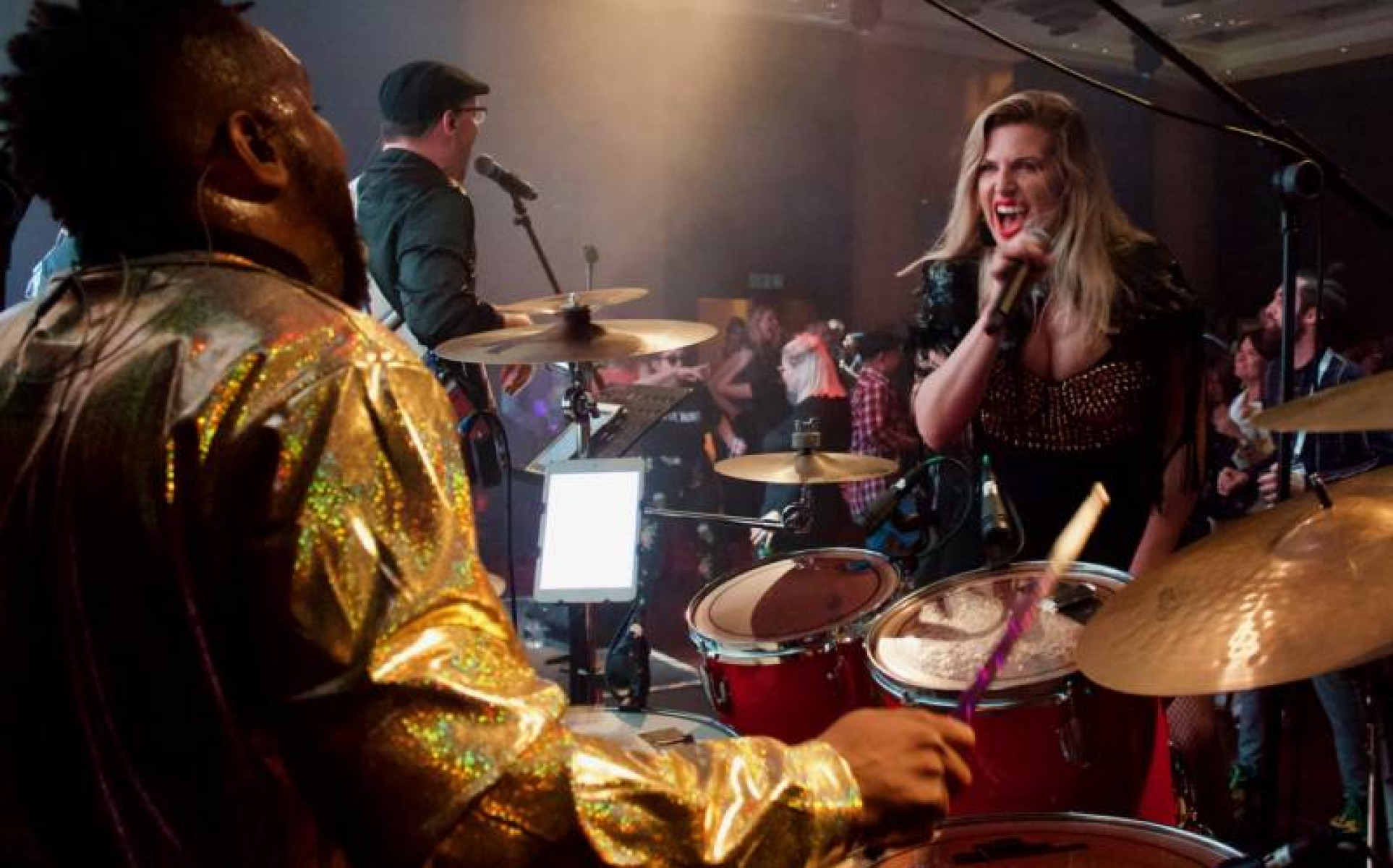 BANG BANG
Genres: Pop, Classic Hits, Top 40

London 4 piece Bang Bang permanently relocated to Auckland, New Zealand in December 2020. They are now taking bookings for corporate events and weddings where only the best will suffice! Featuring the uniquely talented Mandy Meadows, Bang Bang perform songs by artists such as Amy Winehouse, Fleetwood Mac, Michael Jackson, Queen, James Brown, Prince, Tina Turner and many more. This band simply do it all.



Thank you so much again for the amazing show you put on at our wedding! We have had so many comments from guests of all ages about how great the music was and how much fun they had on the dance floor. You guys aced our first dance song request as well!
Selected Songs


Chaka Khan
Ain't Nobody
Miles Davis
All Blues
Estelle
American Boy
Meagan Trainor
All About That Bass
Gretchen Parlato
All That I Can Say
Erykah Badu
Apple Tree



Neon City
Genres: Pop, Classic Hits, Top 40

Neon City will light up the night with a set that is tight, funky and groovy! Performing songs by artists like Bruno Mars, Michael Jackson, Stevie Wonder and James Brown, Neon City offer up a high energy mix of pop, dance, classics, top 40 and funk that will connect with any audience. The band perform medleys of popular songs, creating a seamless party experience on the dance floor.



We booked Neon City for our annual convention this year, and they were absolutely fantastic. The perfect band if you want everyone to have some fun. The dancing started immediately, the band knew exactly what to play to keep the crowd enjoying every moment. Would highly recommend them.
Selected Songs


Justin Timberlake
Say Something
Drake
Hold On We're Going Home
Vance Joy
Riptide
MGMT
Kids
Al Green
Let's Stay Together
Beyonce
Crazy in Love
Queen
Crazy Little Thing
Bruno Mars
Marry You



Kid Radio
Genres: Top 40, Funk & Soul, R'n'B

Kid Radio are not a rock band. Not even a little bit. Instead, the Kid Radio boys are deeply committed to the groove. Forget screaming guitar solos and pounding drums - Kid Radio mix up hip hop, r'n'b, pop, funk and soul, performing songs by artists like Stevie Wonder, Prince, Earth, Wind and Fire and Kanye West.



The guys in Kid Radio blew away the crowd at our wedding with their fun energy, extreme talent and diverse selection of full songs and medleys/mash-ups that kept all of us dancing until the very end. They exceeded every expectation, and I would hire them again tomorrow.
Selected Songs


Donny Hathaway
What's Going On
Jamiroquai
Cosmic Girl
D'Angelo
Feel Like Making Love
Drake
Hold On, We're Going Home
Omarion
Entourage
Pharrell Williams
Frontin'
John Legend
Green Light



The PickUps
Genres: Classic Hits, Pop, Top 40

The Pickups are an Auckland 5 piece that bring a new approach to the Auckland music scene. The band's setlist features Top 40 bangers alongside 70s, 80s and 90s pop hits. Whether the original vocalist was male or female, the exceptionally talented Pickups vocalist Victor Hawkins-Sulfa has got it covered. From Bruno Mars to Tears for Fears, Michael Jacson to Whitney Houston(!), this band has something for everyone. We guarantee they'll have the dance floor jammed packed until the end of the night.



I just wanted to say thank you so much to all of your musicians in the PickUps for creating such an incredible event. You had the dance floor packed from the end of dessert until we had to finish up at 11.30pm with guests wanting more and more! We have received many compliments from our guests about the band's range, and the way you kept the party moving. In fact some said it was the best band that they'd ever heard. Thank you.
Selected Songs


Chaka Khan
Ain't Nobody
Michael Jackson
Billie Jean
Gnarls Barkley
Crazy
Etta James
At Last
Bob Marley
Could You Be Loved
Tears For Fears
Everybody Wants To Rule The World