The perfect moment is always framed by the perfect accompaniment. Check out these Auckland acoustic duos guaranteed to wow all guests at your upcoming nuptials.
Music is an important part of creating the perfect atmosphere for your wedding day. It sets the mood with a romantic, festive vibe that will have you feeling like royalty on this special occasion! An acoustic duo may be just what you're looking for if intimacy and casualness are more up your alley than a rowdy party with 10-piece bands. With that in mind, here are some of our favorite Auckland acoustic duos for weddings that are guaranteed to deliver a spellbinding performance and lifelong memories.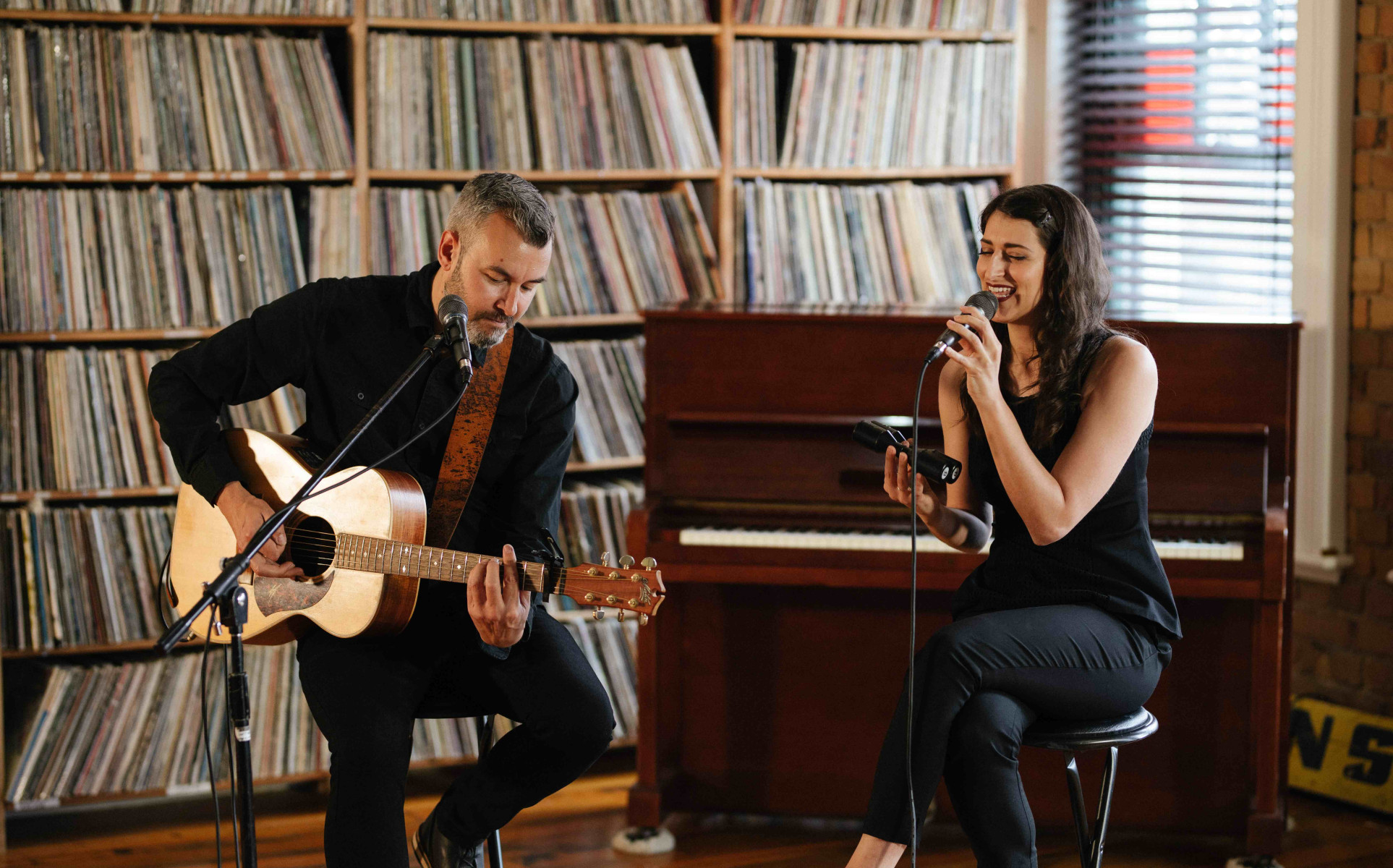 BELLE ISLE
Genres: Acoustic, Pop, Classic Hits

Polished to perfection, Belle Isle is a wedding ceremony duo that thrives on the elegance of live acoustic music. Their vocals lend themselves sultry and powerful blend for artists such as Fleetwood Mac, Bob Dylan, and Lady Gaga - all about emotional delivery paired with years of experience resulting in honeyed vocals. You won't be able to resist tearing up when they perform their songs at your event (particularly if it is your wedding). Using only occasional loop pedal rounds out style performance which makes them favourites among listeners every time! Their passion shines through every key and every note, ensuring that they're one of Auckland's favourite wedding ceremony duos.



Whats not to love about these guys? This is the second time we have had them play for a private function and would most definitely have them again! Loads of fab reviews from all of the guests. Super accommodating and absolutely perfect for any event! Thanks so much guys, you rock.


Selected Songs


Sade
Smooth Operator
Michael Jackson
The Way You Make Me Feel
Smokey Robinson
Crusin'
Bruce Springsteen
I'm On Fire
Katy Perry
Roar
Fleetwood Mac
Landslide



ALLENBY PARK
Genres: Classic Hits, Top 40, Acoustic

Allenby Park is an acoustic duo offering beautiful acoustic music with a generous helping of groove. Whether the vibe is a laid-back summer afternoon or something with a bit more dancefloor flavour, they have it covered. Allenby Park's songlist includes John Legend, Ed Sheeran, Stevie Wonder, Kings of Leon, Toto, Prince and Bob Marley, and truly has something for everyone.



"Allenby Park performed during our welcome function which greeted guests from America, to New Zealand. Their ability to showcase the tones of New Zealand and set the mood to the crowd was impressive. Our client was shocked when so many guests started dancing later on in the evening after saying they were not a 'dancy crowd'. Thank you Sam and Manoah, truly spectacular.

Selected Songs


John Legend
Ordinary People
Tom Petty
Free Fallin'
Sting
Message in a Bottle
Neil Diamond
Sweet Caroline
Bill Withers
Lovely Day
Buddy Holly
Everyday
Old Crow Medicine Band
Wagon Wheel



HIGH SOCIETY
Genres: Classic Hits, Top 40, Acoustic

High Society knows how to keep a beat going. Brilliant, talented and experienced, the lead singer, Ra Toia, has spent the last decade travelling from plush hotel to plush hotel in every corner of the world, singing her heart out in performances that have wowed thousands. Her equally fabulous partner in criminally good music, Hayden Booth, is a multi-instrumentalist that underlines her vocals to perfection. High Society is a wedding ceremony duo that will bring all the right emotions to your special day, featuring laidback, classic hits and acoustic takes on modern tunes that will take your breath away. Their setlist includes artists such as Amy Winehouse, Bob Marley, Ray Charles, Adele and so much more.



High Society played an integral part in creating a memorable evening for our key partners. Their performance throughout the night created a perfect ambience, curating a quality, high profile feel to our event. I'd highly recommend them and use them again.

Selected Songs


Frank Sinatra
Fly Me To The Moon
Amy Winehouse
Teach Me Tonight
Bob Marley
Turn Your Lights Down Low
Michael Buble
All Of Me
Brooke Fraser
Without You
Sam Smith
No The Only One
Frank Sinatra
Under My Skin



GOODY 2 SHOES
Genres: Top 40, Acoustic, Rock

Do you want an Auckland acoustic band that will get you dancing, knows how to read the crowd, and has that professional, yet personal touch? Whether you are looking for quality background music for your event or vibrant, energetic songs to entertain your crowd, Goody2Shoes can deliver fun, quality and variety for your event, in a slick and professional manner.



Thank you so very much for playing for our celebration last Saturday evening. Your extensive repertoire appealed to both young and "young at heart" and we loved your humour and the way you embraced the crowd favourite - Haloumi! I have had several requests for your contact details which is testament to how many people thoroughly enjoyed your music. One factor that was brilliant was your relaxed approach. You were totally in control and extremely professional yet laid back - perfect! Loved the fact that you stepped in and accompanied my attempt at singing too! Love. Love, Love.
Selected Songs


Tiki Taane
Always On My Mind
Daft Punk/Pharrell
Get Lucky
CCR
Bad Moon Rising
Paul McCartney
Blackbird
Dragon
April Sun In Cuba
Crowded House
Better Be Home Soon
Peter Frampton
Big Mountain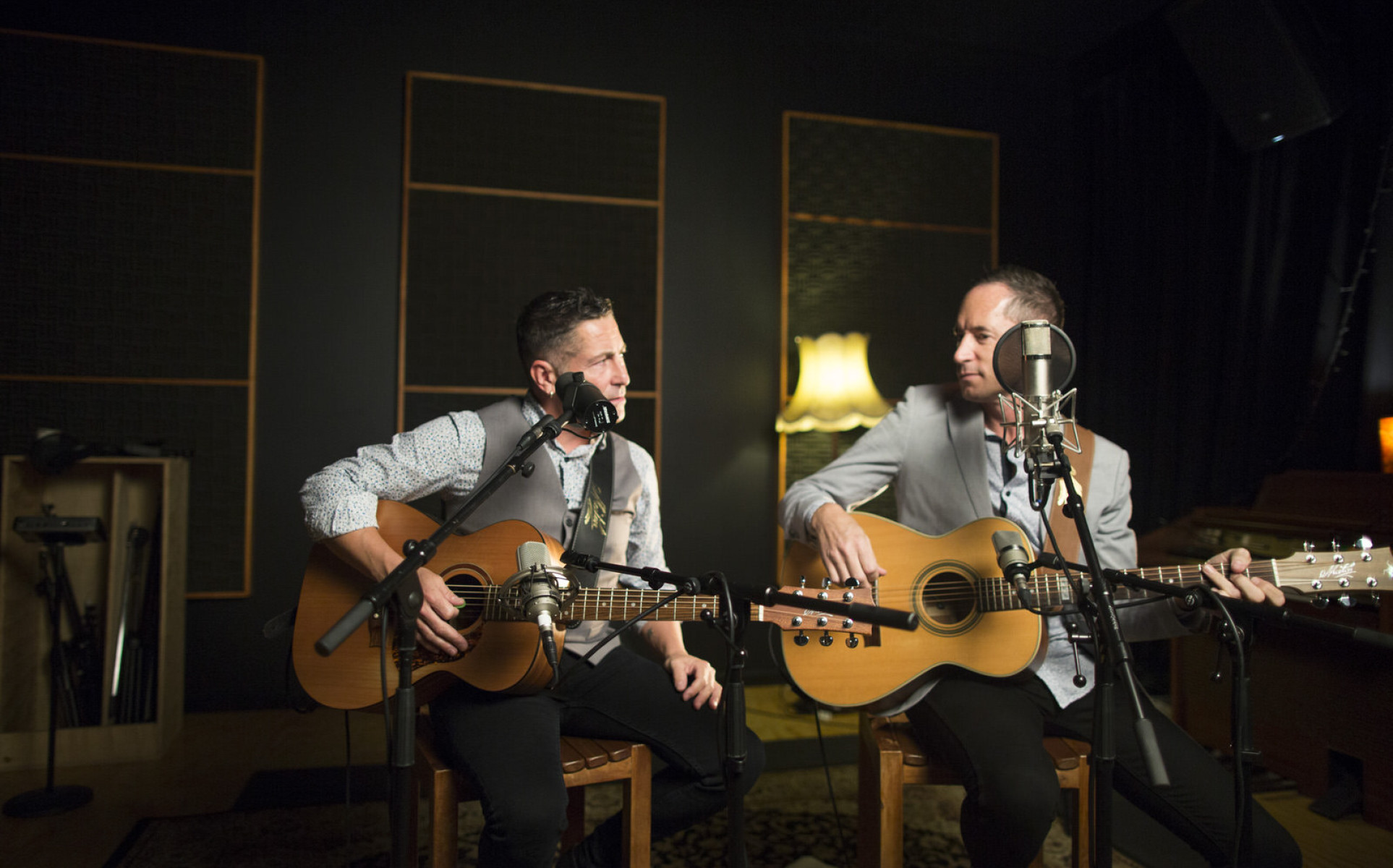 JAIME AND CHET
Genres: Top 40, Acoustic, Classic Hits

Acoustic duo Jaime and Chet's sound can be simply summed up as "everything under the sun". They cover every genre imaginable, and do it well. Chet is in constant demand on the touring circuit and in the studio. The professionalism, passion and energy he brings to his music make him the first point of call for a number of top entertainers in New Zealand and on the international stage. He has shared the stage with guitar legend Tommy Emmanuel, and been involved with opening for artists such as Dr John, Joe Cocker, Kenny Rogers and Cher, as well as touring with Gerry and the Pacemakers and New Zealand veterans Midge Marsden and Hammond Gamble. Besides all his work with other musicians, Chet O'Connell has released four albums of his own and works as a solo artist or with his own band.



Jamie and Chet were amazing! They had the whole wedding party up dancing the whole night and played banger after banger song. All our guests are still talking about how good the music was but also how lovely and relatable Jamie and Chet were even allowing some of the guests to be back up singers! Overall was an amazing wedding night and I would 200% recommended Jamie and Chet for your event.


Selected Songs


Lionel Richie
All Night Long
Tiki Taane
Always On My Mind
Dragon
Are You Old Enough
Michael Jackson
Billie Jean
Dragon
April Sun In Cuba
Th'Dudes
Be Mine Tonight
Queen
Bohemian Rhapsody



TAOTUA DUO
Genres: R'n'B, Funk & Soul, Top 40

Taotua Duo delivers an incredible groove with just acoustic guitar and percussion. TJ Taotua has been singing for 18 years, covering genres and styles such as blues, jazz, funk, motown, disco and old school. Combining his soulful acoustic guitar and voice with percussion grooves makes for a unique listening experience, with all the groove of a larger band in a small package.



TJ Taotua Trio performed at a recent formal evening event at the museum. I'd highly recommend this trio for any event to add vibrance, warmth and soul. The trio performed a variety of styles from the Pacific Islands, and a couple of perfectly chosen covers. And of course, TJ's soulful voice was a highlight. I'll definitely be looking to book the TJ Trio for future events.


Selected Songs


Earth, Wind And Fire
September
Earth, Wind And Fire
Let's Groove
Stevie Wonder
Superstition
George Benson
Love Ballad
Marvin Gaye
Sexual Healing
The Temptations
My Girl
Doobie Brothers
Listen To The Music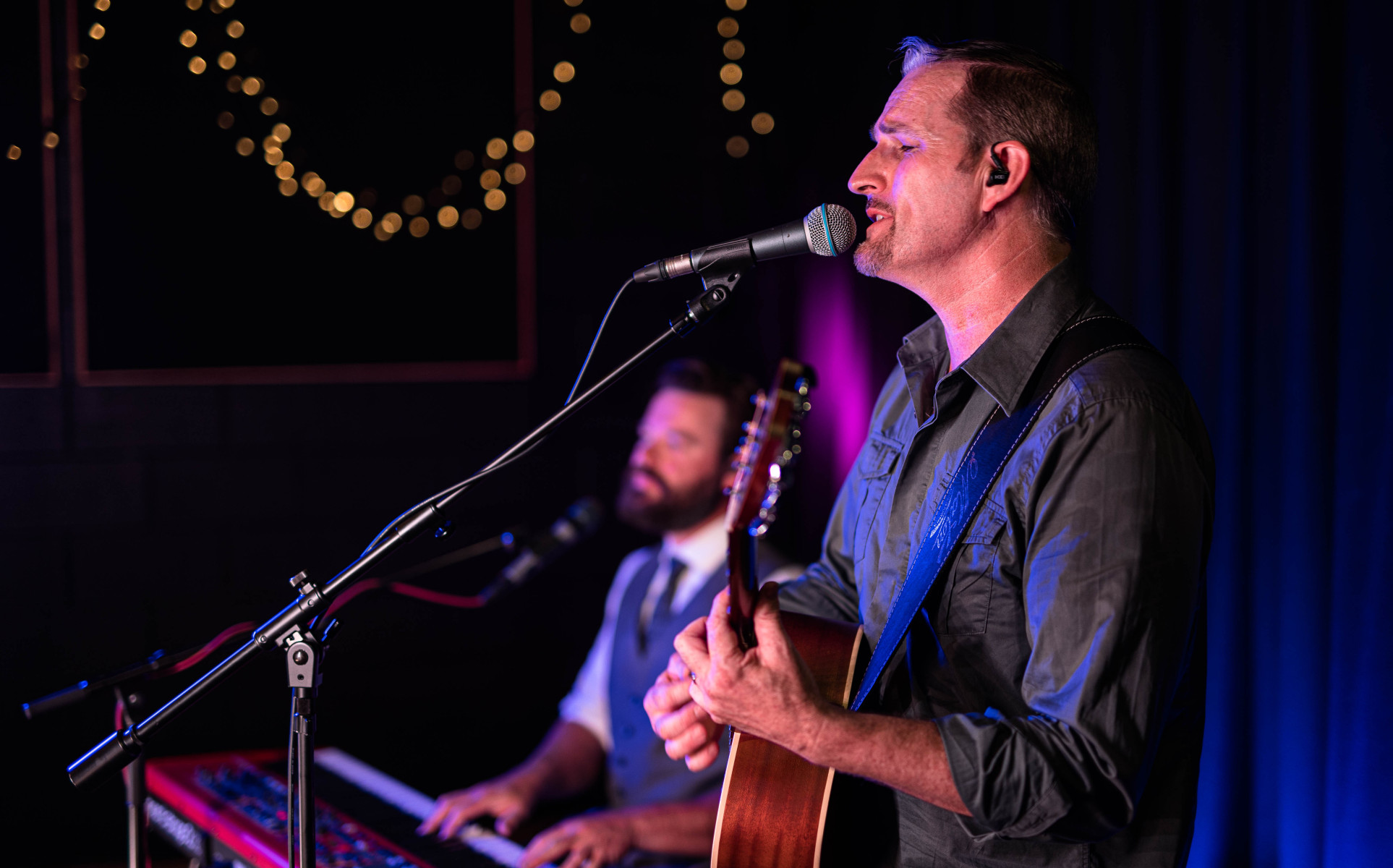 ALTER EGO
Genres: Classic Hits, Top 40, Acoustic

Alter Ego is an Auckland duo featuring two vocalists, guitar and keyboards. The band can play just about anything, with a songlist featuring the likes of Sam Smith, Queen, The Eagles, Crowded House, Stevie Wonder and Maroon 5, to name a few. The talented duo are very happy to take requests, and pride themselves on creating a truly interactive experience for the audience.



These guys were awesome! Myself and my new wife were lucky enough to have Alter Ego play for us at our wedding in December 2020. They showed up on the day equipped with a songlist that had the wedding up and dancing for hours! The guys knew exactly what song the floor needed and always had people up and ready to dance to the next song. They had great rapport with everybody too, and seemed like they were relaxed and ready to have a good time with us. Their enjoyment of the music was infectious and fun. The performance was fantastic, with amazing musical talent! Thanks so much guys for the great job that you guys did. We loved every minute and would definitely recommend you guys to anybody.

Selected Songs


John Paul Young
Love is in the Air
DNCE
Cake by the Ocean
CCR
Have you ever seen the Rain
Paul Simon
Call me Al
Elton John
Tiny Dancer
Maroon 5
Moves like Jagger
The Bee Gees
More than a Woman



quantum blue duo
Genres: Classic Hits, Pop, Jazz & Latin

Featuring Clo Chaperon (Vocalist) and Dr Mark Baynes (Pianist), Quantum Blue Duo perform a range of beautiful songs that will bring elegance and old world glamour to any occasion. The duo perform a combination of well known jazz standards from the American songbook along with relaxed arrangements of contemporary hits. Whether it's cocktails in warmly lit bars or canapes in the late afternoon sun, the duo will strike just the right chord.



Quantum Blue Duo were the perfect fit for our welcome reception! Clo and Mark were so well presented, professional and incredibly talented! The combination of these two performers is such a natural fit and together, they create a fun uplifting environment while entertaining with new, old and classic hits!


Selected Songs


Chaka Khan
Ain't Nobody
Miles Davis
All Blues
Estelle
American Boy
Meagan Trainor
All About That Bass
Gretchen Parlato
All That I Can Say
Erykah Badu
Apple Tree



GE LUZ
Genres: Jazz & Latin

Talented Brazilian singer Ge Luz released his first solo album "Momento" in 2013, and his second album "Canto Pra Dois", in 2017. Ge has been performing since 2003, and can offer a variety of lineups from solo performance through to 6 piece Brazilian band. His mix of bossa nova, samba and jazz covers the quintessential sounds of Brazil. Ge Luz's acoustic guitar and voice are an ideal way to entertain guests during canapes in the summer sunshine, or to set the mood with live music during dinner. Beautiful South American music is a welcome change to the well worn classic pop songs most acoustic musicians offer, and goes perfectly with a glass of champagne.


Selected Songs


Frank Sinatra
Girl from Ipanema
Sergio Mendes
Mas Que Nada
John Legend
Green Light
Bossa Nova
One Note Samba
John Legend
Save Room
Joao Gilberto
So Nice
Frank Sinatra
I've Got You Under My Skin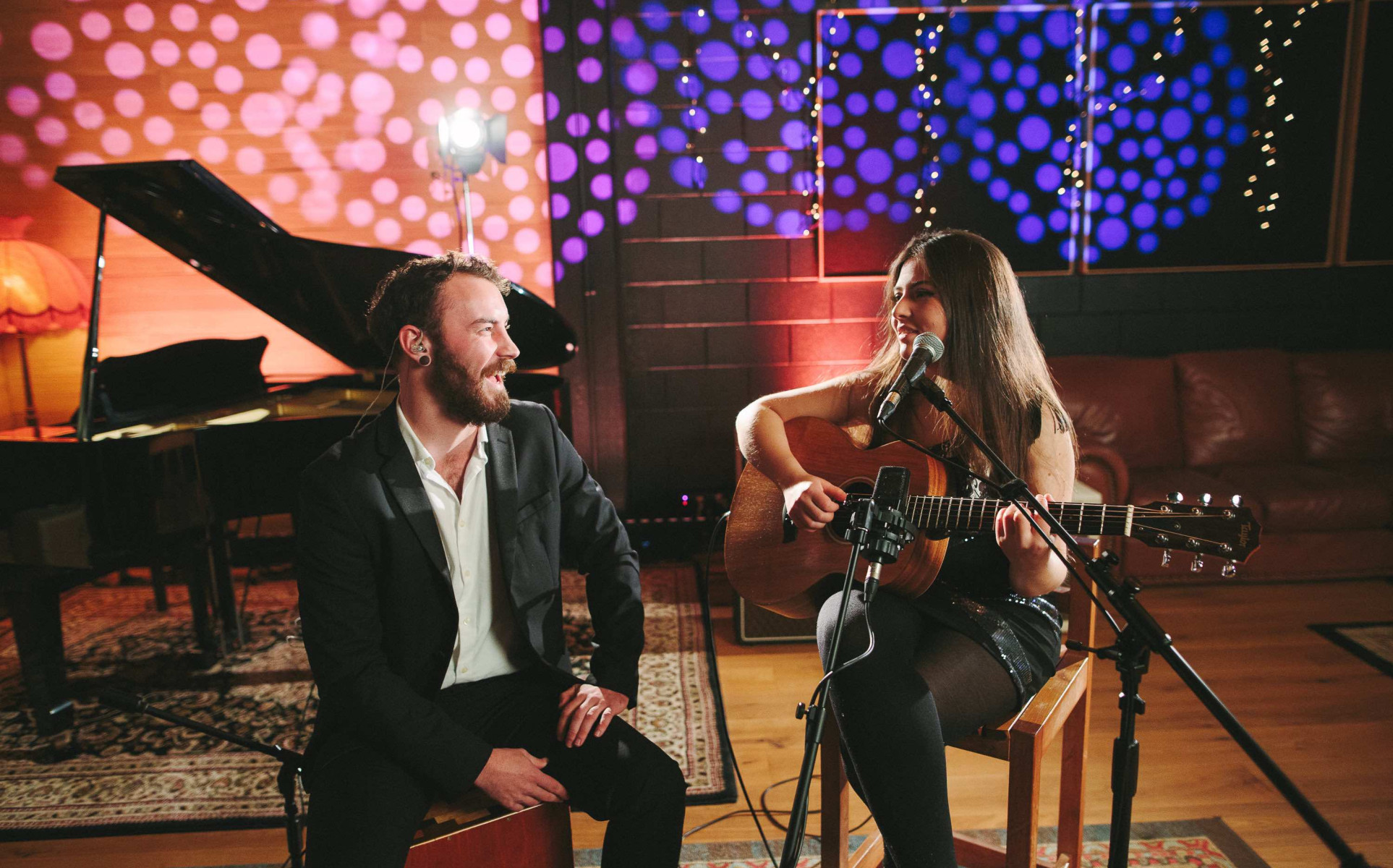 LUNA DUO
Genres: Pop, Top 40, Acoustic

Luna Duo creates the perfect chilled-out, romantic atmosphere for any event. Featuring acoustic guitar and cajon percussion, Luna Duo specialises in Top 40s Pop, and R'n'B; perfect for wedding ceremonies, afternoon canapes, or any time you're looking for chilled background music. Performing hits from Aretha Franklin, Dua Lipa, Cee Lo Green and Drake, Luna Duo delivers fun renditions of classics and Top 40s hits by injecting her cultural influence into playful, bilingual mashups of well-known pop songs.


Selected Songs


Aretha Franklin
Say A Little Prayer
Earth Wind and Fire
September
Gnarles Barkley
Crazy
Dua Lipa
Thinking bout you
Ed Sheeran
Barcelona
Alicia Keys
No One
The Beatles
All my loving





Want to see more? Check out our full range of Auckland wedding bands and Auckland wedding DJs. If you need a little more help choosing, contact our team and we'll find the perfect artist for your special day.