​​Belle Isle offers a rich, soulful acoustic sound and captivating harmonies. Since 2016, the duo has been performing acoustic arrangements of timeless classics from the likes of Fleetwood Mac, Eric Clapton, The Eagles, Simon, and Garfunkel, along with modern crowd favourites like Ed Sheeran and Sam Smith. Alongside extensive experience performing on international cruise ships, the duo has worked with singer-songwriters, recording artists, and record producers. Both are exceptional singers, sharing the role of lead vocals throughout every performance. In addition to performing internationally, the duo has worked with many of New Zealand's most reputable venues and organisations, including The All Blacks, Les Mills, The Hilton, Auckland Museum, Platinum Homes, Eden Park, Balloons over Waikato, Trinity Wharf, Old Forest School, Kauri Bay Boomrock, The Red Barn and more. Belle Isle is a perfect fit for events requiring sophisticated background ambiance. For wedding performances, the duo is ideal for your ceremony, cocktail hour, and dinner music.
Selected Songs
U2
Without or Without You
Bruce Springsteen
I'm On Fire
Michael Jackson
The Way You Make Me Feel
Soundgarden
Black Hole Sun
Bob Dylan
Make You Feel My Love
Antonio Carlos Jobim
The Girl From Ipanema
Lady Gaga + Bradley Cooper
Shallow
Cyndi Lauper
Time After Time
Ella Fitzgerald
Dream a Little Dream of Me
Michael Jackson
Human Nature
Stevie Nicks + Tom Petty
Stop Dragging My Heart Around
Bob Marley
Waiting in Vain
Marc Cohn
Walking in Memphis
The Beatles
Come Together
Robert Plant + Alison Krauss
Gone Gone Gone
Kenny Rogers + Dolly Parton
Islands in the Stream
Kings of Leon
Use Somebody
U2
Still Haven't Found What I'm Looking For
Bruce Springsteen
Dancing in the Dark
Reviews
Whats not to love about these guys? This is the second time we have had them play for a private function and would most definitely have them again! Loads of fab reviews from all of the guests. Super accommodating and absolutely perfect for any event! Thanks so much guys, you rock
Such a lovely couple with amazing music! We had such an awesome atmosphere at our wedding with Belle Isle playing! Not to mention all the comments on how wonderful they where! Communication was amazing but there music was the top! Best duo ever!!
Belle Isle are seriously amazing! Amazing voices and they play just beautifully! I have seen them play a few times and can't wait to see them play again! You should totally record some songs so we can listen to them on spotify!
Just wanted to say a huge thank you for being at my party yesterday. I love live music and you two really captured the vibe and mood of what I wanted. Beautiful music and voices- thank you so much for making my day perfect! I wish you could have played all night:) I had so many comments from friends &family about how great you were too! Best of luck for your exciting new adventures and maybe I'll see you at my 60th...🤣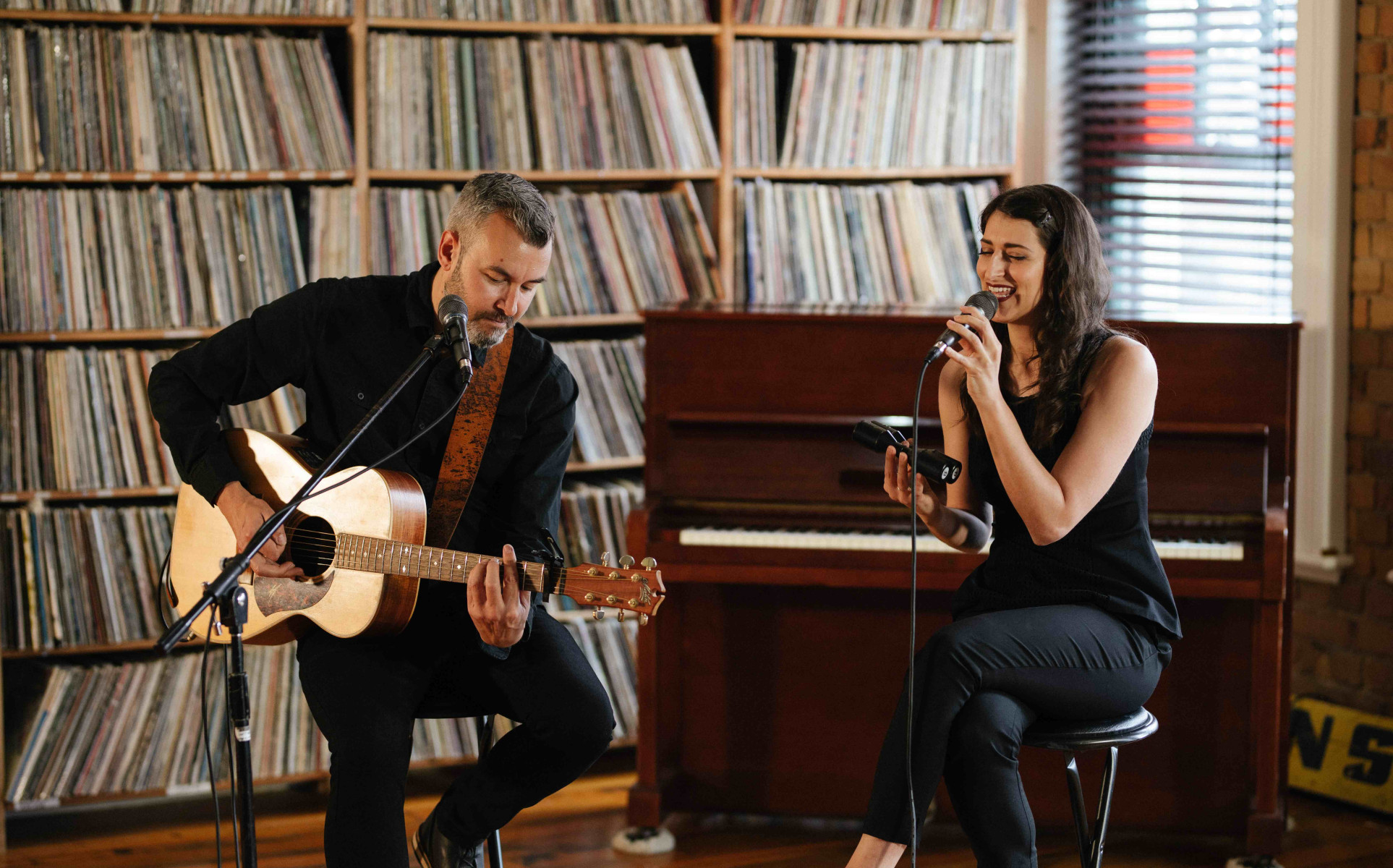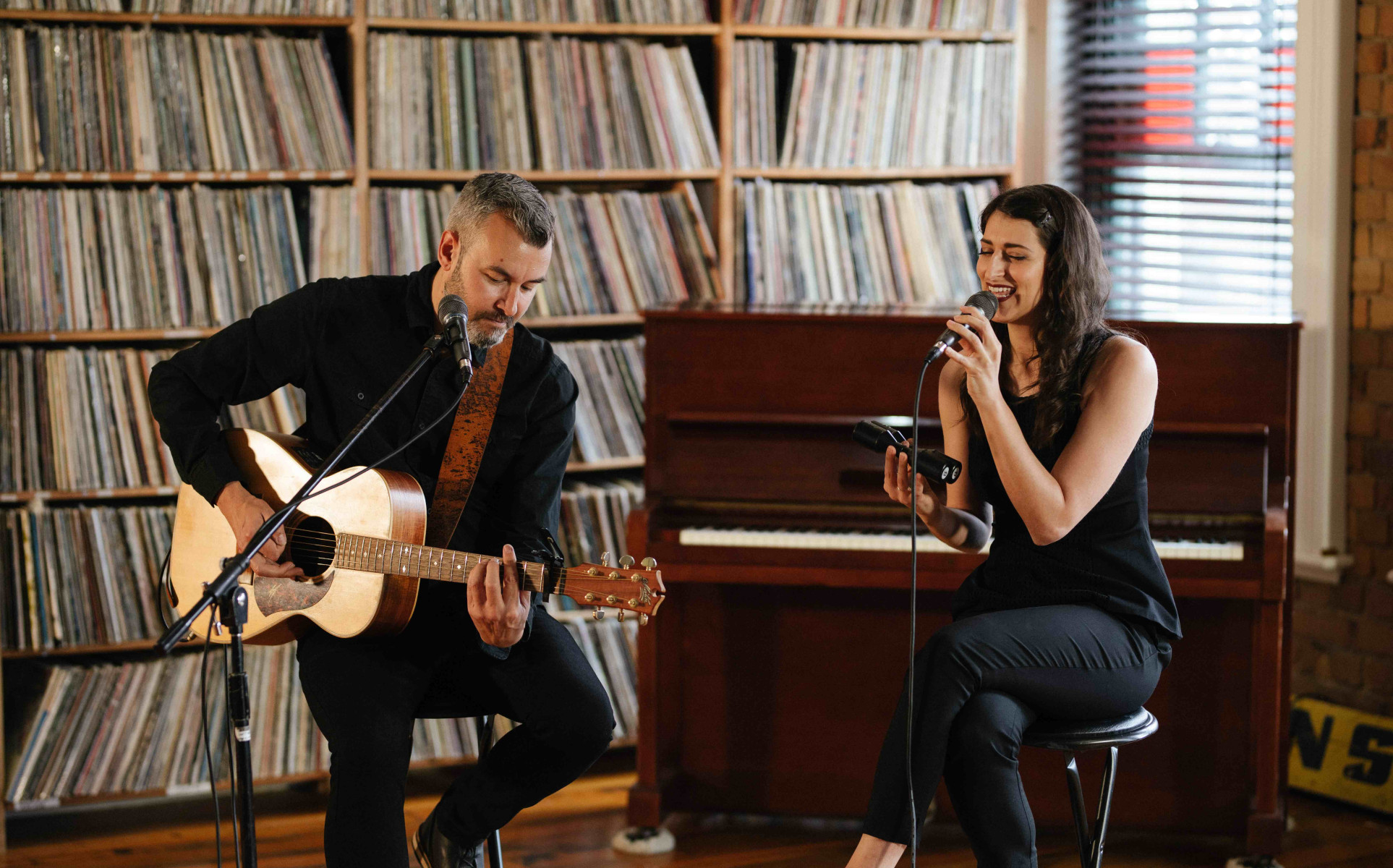 Belle Isle