With an extensive setlist encompassing timeless classics like The B52's and Fleetwood Mac as well as modern pop sensations like Miley Cyrus and Rihanna, Black and Gold play something for everyone. Performing only the greatest and happiest hits, they get the crowd dancing all night with their upbeat and joyful energy. With years of experience and clients including Ernst & Young and Hynds, Black and Gold are well seasoned performers perfect for any corporate event, wedding or party where you want to smile, dance and sing along all night. Black and Gold formed in 2018 bonding over their mutual love of music and the philosophy that performing is all about creating joy. The band's four members, Elly Rydge, Jon Biddington, Klemens Cathcart and Rosanna Harvey, all work full-time in music from touring and performing to recording and teaching.
Selected Songs
Franki Valli & The Four Seasons
December 1963 (Oh What a Night)
Shania Twain
Man I Feel Like a Woman
Backstreet Boys
Everybody
Neil Diamond
Sweet Caroline
Dave Dobbyn
Slice of Heaven
Mark Ronson feat. Bruno Mars
Uptown Funk
Miley Cyrus
Party in the U.S.A.
Fleetwood Mac
Go Your Own Way
Reviews
"We can't thank Black&Gold enough for the entertainment that they provided on our wedding night! They were certainly the highlight the evening!" Mel & Tom
...I just wanted to get in contact to let you know how amazing we and everyone else thought you guys were on the night. We had multiple people come up to us in the following days telling us that they had never been at a wedding where the dance floor was going off for such a long time. It was an incredible night and you guys played an enormous role in that, so thank you sooo much
Black and Gold played for our company 25th Anniversary event. They were great to deal with leading up to the event and of course on the night. We had lots of people from all ages express how much they enjoyed the music. Thanks so much for being part of our celebration! – Cosgroves."
We had Black&Gold play at our wedding and they absolutely hit the ball out the park! One of the main comments people have been making about the day was how bloody good the band was! Everything was super easy, they have fab communication and their set list is so good it makes it hard to choose your top picks. We will absolutely be booking again in the near future, and in the meantime going along to any gigs to reminisce on a night we will never forget!
Black&Gold created a buzzing, brilliant atmosphere for our Rooftop Christmas Party. Elly and the band were super warm, talented and professional. Would have them back in a heartbeat!
Black & Gold were an absolute hit at our wedding - the dance floor was full the entire night! Both us and our guests are still raving about how fantastic the music was! Great communication before the day and outstanding entertainment for our celebrations.
Thank you so much for Saturday night! You guys were awesome! People were dancing all night Long!! - donna
You guys were absolutely outstanding, and I am so stoked you were able to be our main event for the evening! You had the dance floor heaving and played absolute bangers that suited every guest whether they were 20 or 60. All the feedback we received about Black & Gold on the night and over the past week or so has been incredible and everyone has said how great you were. - Penny
Everyone really appreciated the way you played to the crowd and chose songs from our playlist that suited the variety of ages. The only complaint we had from any guests was that the music was too good and they danced so long they missed out on food and had massive blisters the next day ha. So definitely not a bad thing haha! All in all, we had an absolute blast and the feedback we had from our guests regarding the band was faultless as well.
On behalf of the Amuri Squash club, I want to say a massive thankyou to the three of you for last night. Incredible entertainment for everyone and massive rave reviews which are rightly so! Yet again you were amazing so THANKYOU!
Read All 10 Reviews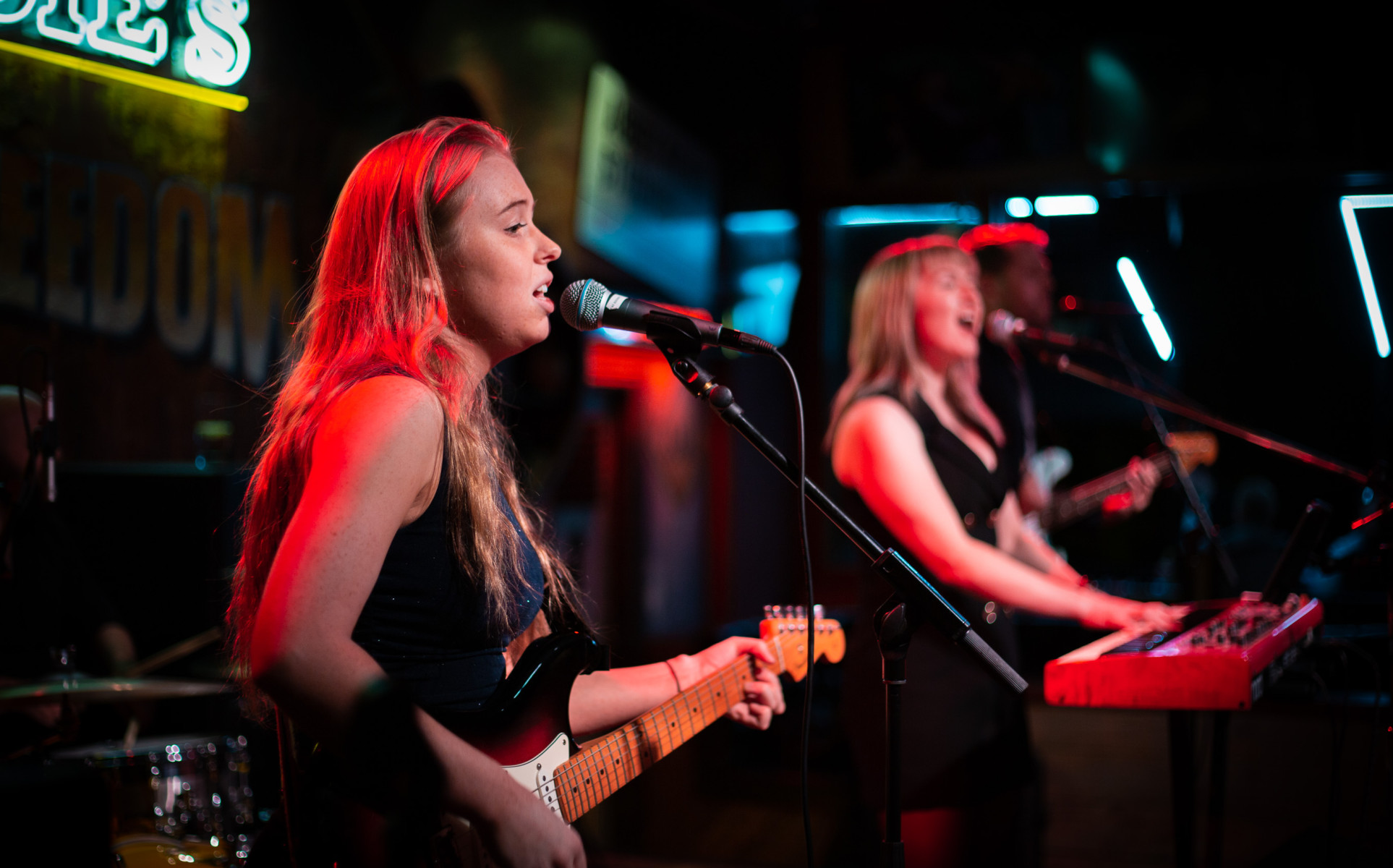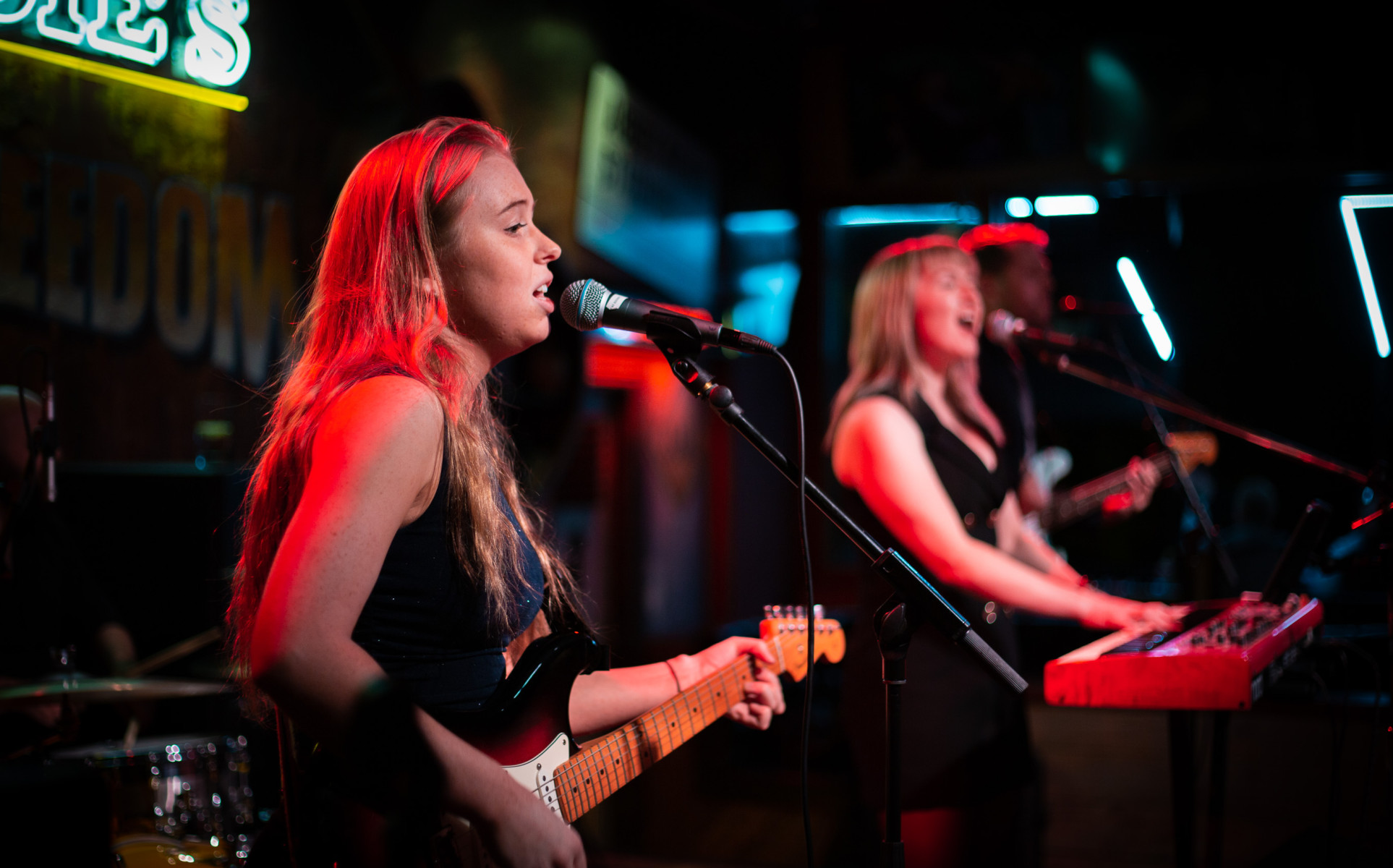 Black & Gold