Matt Stone is a multi-talented musician who is perfect for providing background entertainment at your wedding, birthday or other event. He is a 10 year veteran of the New Zealand music scene, and is equally comfortable as an acoustic guitarist, pianist and vocalist. Matt can play a wide range of songs in an equally diverse number of styles and he is able to use his outstanding ear to improvise (or pre-learn) any extra songs you might want for your specific event. Take your pick from guitar-based, singer-songwriter music (Crowded House, Cat Stevens, Simon & Garfunkel), piano-based classics (Billy Joel, Elton John, Ray Charles), or a combination of the two. He is also versatile enough to play virtually any song on either instrument (ie guitar-based songs on piano and vice versa) so you can guarantee he will be able to meet your requirements to make your event a successful one! As one half of Dragonfly, one third of Radio Radio and one quarter of Blue Steel, Matt has over 10 years experience in the music industry and teaches music during the day as well as owning a diploma of audio engineering - ensuring that his performance sounds professional and is appropriate for any occasion and venue. He supplies all his own equipment (sound equipment, guitar, keyboard, lighting) so you don't need to worry about anything - just leave it to him and enjoy the atmosphere he creates!
Selected Songs
Cat Stevens
Where Do The Children Play
Crowded House
Fall At Your Feet
The Beatles
Here Comes The Sun
The Black Keys
Lonely Boy
Crowded House
Better Be Home Soon
Avalanche City
Love Love Love
Bruce Springsteen
I'm On Fire
Jack Johnson
Better Together
Simon & Garfunkel
Homeward Bound
CCR
Have You Ever Seen The Rain
Reviews
"I have contracted Matt Stone (and his band) on a number of occasions over the years. I have been very impressed with Matt's total professionalism and musical talent. Whether it be an outdoor sporting event of ours, an awards function or my own wedding I have been thoroughly impressed. I couldn't recommend Matt Stone more highly and continue to use his services today."
"We would just like to say a huge thank you for Saturday. It was a pleasure having you sing at our wedding smile You were wonderful. So many of our friends and family complemented on the music. We are so happy you were able to come down smile Thank you very much."
"If you are looking for professional musicians with a superb playlist, undeniable talent and the ability to change the musical mix to create the right mood at your event then you can't go past Matt Stone and his fellow musicians. Matt organised an acoustic duo, Radio Radio, comprising acoustic guitar and keyboards to play at my 40th and 50th birthday parties. On both occasions the music was the highlight of the evening with plenty of very positive comments from my guests. They started with background music and as the evening progressed the tempo of music progressed until everyone young and old was on the dance floor. With great instrumentation and vocals, tight harmonies and a playlist covering old classics through to contemporary pop and rock Matt will deliver the perfect entertainment for your event. I have no hesitation in recommending Matt and look forward to booking him again for future events."
"Matt, thank you so much for playing at our wedding! We are sorry we did not get a moment to come and thank you in person. We had many people tell us the following day how much they enjoyed listening to you play. Thank you again!"
"Matt played for the OSS Client Christmas party this year. I called him up with late notice and he was so accommodating! It was so easy to organise and he brought all his own equipment. His voice is amazing and his song list is extensive. He had such a great mix of songs and our guests loved it! Thanks again Matt for helping make our party a success!"
"Springfield is the band you want to play at your wedding! Our wedding is still talked about, 4 years on, because everyone was up dancing all night and having the best time. Springfield read the crowd and adjust song choice accordingly, resulting in an evening of a very full dance floor! The vocals (Including an acoustic set) were amazing and the full band in the evening was faultless. Would recommend to anyone and everyone looking for a reception that no one will ever forget!"
Event went extremely well and I was super happy with Matt as was the client! He sounded amazing and was so helpful setting up the extra lectern I hired which was great. We will definitely be using him again in the future!
We were VERY happy with Matt. His music selection was perfect, his understanding for the vibe of the party was spot on. Thanks, I will 100% use your company again in the future and recommend you guys! Very happy all round!
Matt played at our private wedding ceremony and reception in the French Café outdoor coutryard and the French Kitchen private dining experience in December 2016. Matt is a true professional! He sang a special song for us which he happily learnt prior to make it even more personal. He did this flawlessly. He moved easily from outdoors to indoors. He also picked the right level sound wise for the venue and had a good feel for the music. I would highly recommend Matt to anyone in the future. He has the ability to bring the right music and make an event unforgettable. Once again thank you Matt. We cannot wait for another event to have you play for us at.
Matt was a great addition to the vibe of our event with his singer/songwriter talent. The variety of songs he performed meant there was something for everyone. He was also easy to deal with on the day, he was friendly and polite to the guests which is a huge plus. Very talented!
Thank you for organizing Matt for us. Our client was very happy with him and everyone loved it, so you can tell him that we were all very impressed.
Read All 11 Reviews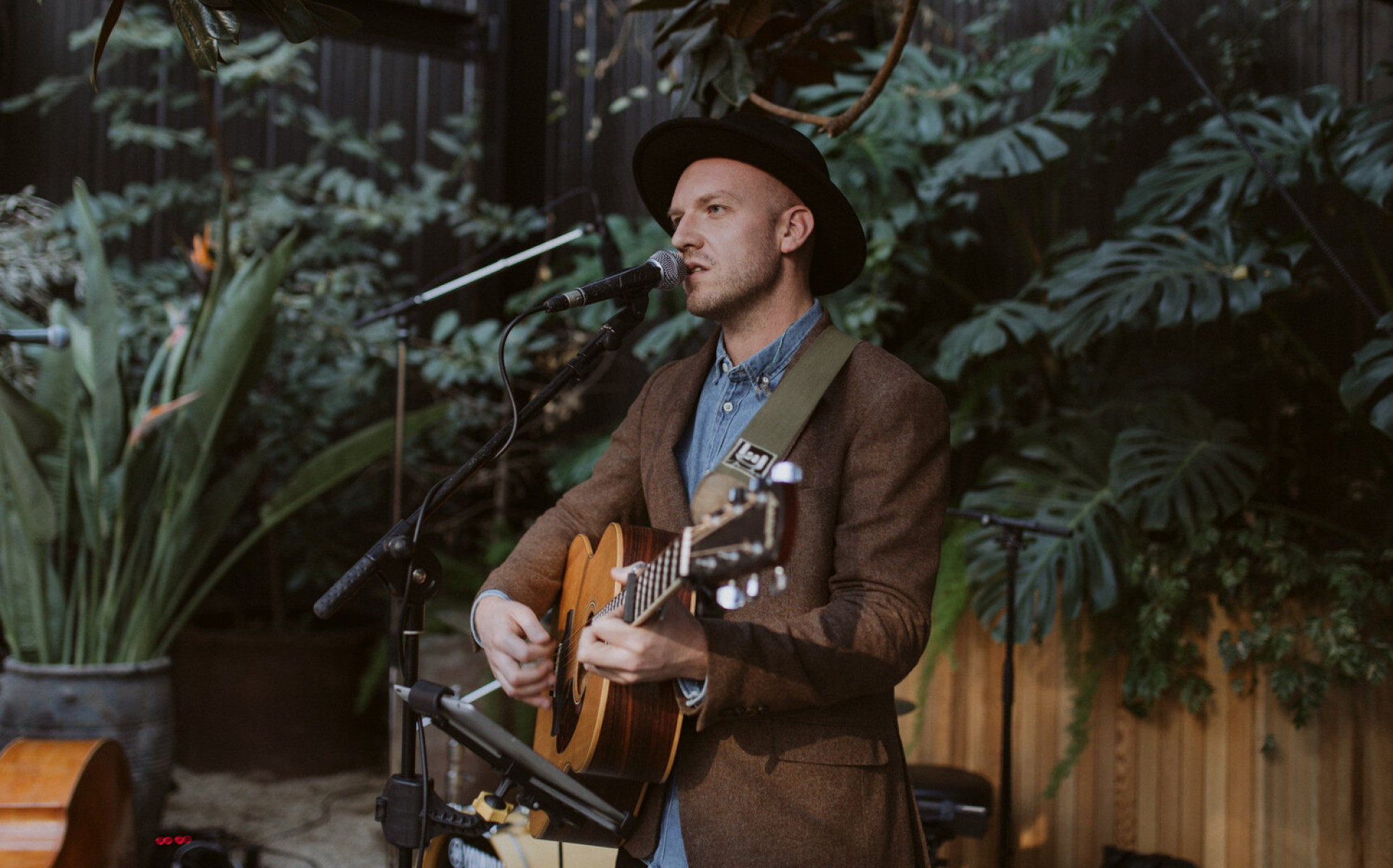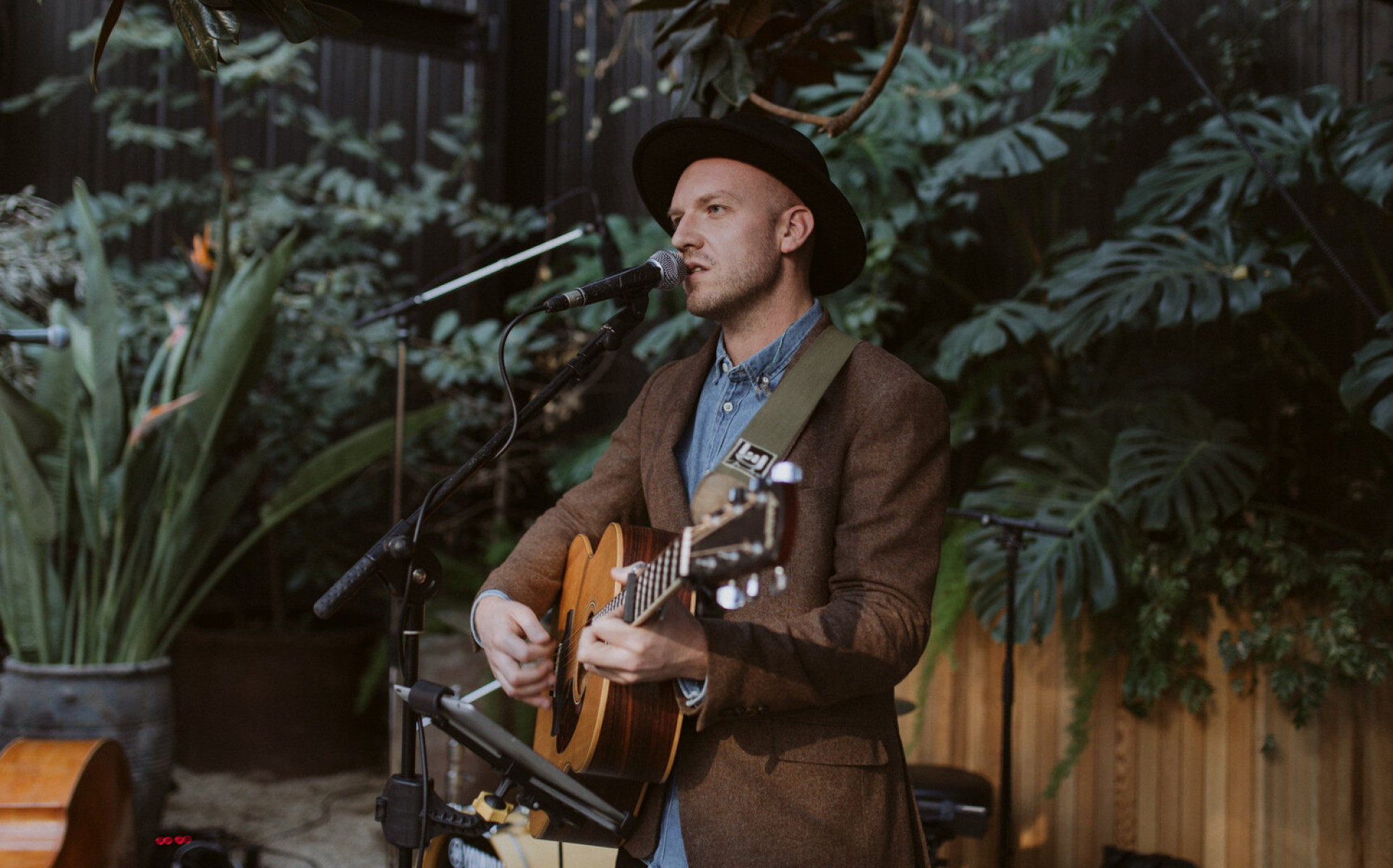 Matt Stone