Wedding season will be here before we know it and it's time to start planning. Check out the top Auckland wedding bands who are guaranteed to deliver a night you and your guests won't forget!
Music is one of the most important parts of your wedding day, but picking a live wedding band can be tough. If you're looking for Auckland's very best, consider these bands from our list below. We have put together our carefully curated list of top Auckland wedding bands for every part of your big day. So take some time browsing over the options before making up your mind on which performer suits your needs best.
wedding reception BANDS
If you want to throw the party of the century, you've come to the right place! Live bands bring an unforgettable flavour to your wedding that a Spotify playlist just can't compete with - but there are so many talented bands to choose from. Auckland is awash with fresh talent, all of whom are in the business of delivering a packed dance floor on your big day. From tried and true favourites to brand new discoveries, we've put together our list of the greatest Auckland wedding party bands who are guaranteed to have you and your guests dancing all night long.

FLIPSIDE COLLECTIVE
Genres: Pop, RnB, Classic Hits


The band Flipside Collective are led by Ella Monnery, a semi-finalist on The Voice Australia, and lead vocalist for Synthony. Ella has worked with P-Money, Sachi, Christmas in the Park and as a half time performer for the All Blacks and Rugby World Cup. She is backed by some of Auckland's funkiest musicians, who collectively perform in the backing bands of artists including Stan Walker, Seth Hapu, Adeaze, and Annie Crummer.
Selected Songs
Whitney Houston
I'm Every Woman
Michael Jackson
Rock With You
Janet Jackson
Together Again
Stevie Wonder
Signed Seal Delivered
Bobby Brown
Every Little Step
Neon City
Genres: Pop, Classic Hits, Top 40

Neon City will light up the night with a set that is tight, funky and groovy! Performing songs by artists like Bruno Mars, Michael Jackson, Stevie Wonder and James Brown, Neon City offer up a high energy mix of pop, dance, classics, top 40 and funk that will connect with any audience. The band perform medleys of popular songs, creating a seamless party experience on the dance floor.



We booked Neon City for our annual convention this year, and they were absolutely fantastic. The perfect band if you want everyone to have some fun. The dancing started immediately, the band knew exactly what to play to keep the crowd enjoying every moment. Would highly recommend them.


Selected Songs


Justin Timberlake
Say Something
Drake
Hold On We're Going Home
Vance Joy
Riptide
MGMT
Kids
Al Green
Let's Stay Together
Beyonce
Crazy in Love
Queen
Crazy Little Thing
Bruno Mars
Marry You



Kid Radio
Genres: Top 40, Funk & Soul, R'n'B

Auckland's funkiest cover band is also one of Auckland's most loved party bands. Kid Radio sets themselves apart with their soulful, feisty takes on a diverse blend of pop, soul and funk jams, covering artists like Prince, Kanye West, Maroon 5, Daft Punk, Outkast and so many more. They blend together the best of the best when it comes to pop, hip hop and R'n'B, featuring dual vocals from Sam Allen and Mal Lakatani, along with legendary accompaniments from their rhythm, drums and bass sections. Top it all of with a masterful keyboardist and extraordinary arrangements, and you have a party band that raises the bar for live music. Their unique medlies blow people away, and will be sure to keep your guests dancing the night away at your wedding.
The guys in Kid Radio blew away the crowd at our wedding with their fun energy, extreme talent and diverse selection of full songs and medleys/mash-ups that kept all of us dancing until the very end. They exceeded every expectation, and I would hire them again tomorrow.
Selected Songs


Donny Hathaway
What's Going On
Jamiroquai
Cosmic Girl
D'Angelo
Feel Like Making Love
Drake
Hold On, We're Going Home
Omarion
Entourage
Pharrell Williams
Frontin'
John Legend
Green Light
Soul 9 Yards
Genres: Pop, Funk & Soul, R'n'B

Grooving together since 2017, Soul 9 Yards is a delicious mix of Soul, Motown, 90s hip hop and R'n'B you won't find anywhere else. An Auckland wedding band that is as flexible as it gets, S9Y offers everything from a soulful acoustic duo to a 5-piece, full-size wedding band to get the party rocking. Soul 9 Yards is all about music with heart, specialising in artists such as Stevie Wonder, Aretha Franklin and Amy Winehouse. Led by veteran soul and jazz vocalist Allana Goldsmith, this band is a cut above, with a broad mix of genres, songs and styles you will love.



What's a party without awesome sounds? Soul 9 yards had my friends and family up dancing from early on and I loved seeing my mum dancing with everyone all night long. Allana wow what a voice so beautiful and the setlist couldn't have been more perfect for this 50 year girl! Busy night and I just wish I could go back and replay it all over, everyone commented what an awesome band! Please pass on my thanks for making my celebration so memorable. Thanks also to findaband what a great website when trying to choose from all the amazing talent, thank you for organising it all for me.


Selected Songs


Meghan Trainor
All About That Bass
Estelle
American Boy
Jackson 5
Blame It On The Boogie
Anderson Paak
Come Down
Marvin Gaye
Ain't No Mountain High Enough
Aretha Franklin
Chain Chain Chain
The Beatles
Come Together



Jumpsuit
Genres: Classic Hits, Top 40, Rock

A premium covers band dedicated to strumming out good vibes, Jumpsuit is a 4-member band with a passion for everything from classic hits to rock. If it gets your heart pumping, Jumpsuit will perform it. With a diverse, seemingly endless song list, they cover artists such as Bill Withers, Pearl Jam, Michael Buble, Queen and more. Jumpsuit's members have performed alongside Brooke Fraser, Stan Walker, Opshop, Paul McCartney, the Auckland Philharmonia Orchestra, Incubus and John Farnham − to name a few! They are happy to tailor a package to your particular needs, having played hundreds of weddings over the years, and have come to be known as one of Auckland's best wedding bands.



Chris and the boys were a HUGE hit on the day during our annual Fletcher Building Round the Bays post event party. We had loads of positive feedback both on the day and post event, with lots of requests for a repeat performance in 2018. Music selection was perfect for this group with the band gave our 1200 pax marque (second biggest at Madills Farm) great atmosphere. Chris personalised parts of the songs bringing humour to this great playlist. The boys were punctual, friendly and accommodating and I will definitely be booking them again for future Fletcher Building Events plus recommending to friends, family and colleagues. Thanks again for a professional, successful gig guys!



Selected Songs


Bill Withers
Ain't No Sunshine
Tiki Taane
Always On My Mind
Dragon
April Sun In Cuba
Sam Sparro
Black & Gold
Peter Frampton / Big Mountain
Baby I Love Your Way
CCR
Bad Moon Rising
Crowded House
Better Be Home Soon
Pearl Jam
Betterman



BANG BANG
Genres: Pop, Classic Hits, Top 40

London 4 piece Bang Bang permanently relocated to Auckland, New Zealand in December 2020. They are now taking bookings for corporate events and weddings where only the best will suffice! Featuring the uniquely talented Mandy Meadows, Bang Bang performs songs by artists such as Amy Winehouse, Fleetwood Mac, Michael Jackson, Queen, James Brown, Prince, Tina Turner and many more. This band simply does it all.



Thank you so much again for the amazing show you put on at our wedding! We have had so many comments from guests of all ages about how great the music was and how much fun they had on the dance floor. You guys aced our first dance song request as well!
Selected Songs


Ed Sheeran
Thinking Out Loud
Mark Ronson, Bruno Mars
Uptown Funk
Nina Simone
My Baby Just Cares For Me
Van Morrison
Can't Help Falling In Love
Etta James
At Last
The Killers
Mr Brightside
Justin Timberlake
Can't Stop The Feeling
Taylor Swift
Shake It Off


wedding ceremony MUSICIANS
Your special day deserves the perfect musical accompaniment. Perhaps you'll float down the aisle to the gentle sounds of a honeyed vocalist singing that special song that means the world to you and the love of your life. Maybe you and your partner will share in your first dance with the dreamy melodies of live acoustic music to make your evening magical. If it's the soft sounds of an acoustic artist you're after, check out the best and brightest of local talent when it comes to Auckland solo musicians below.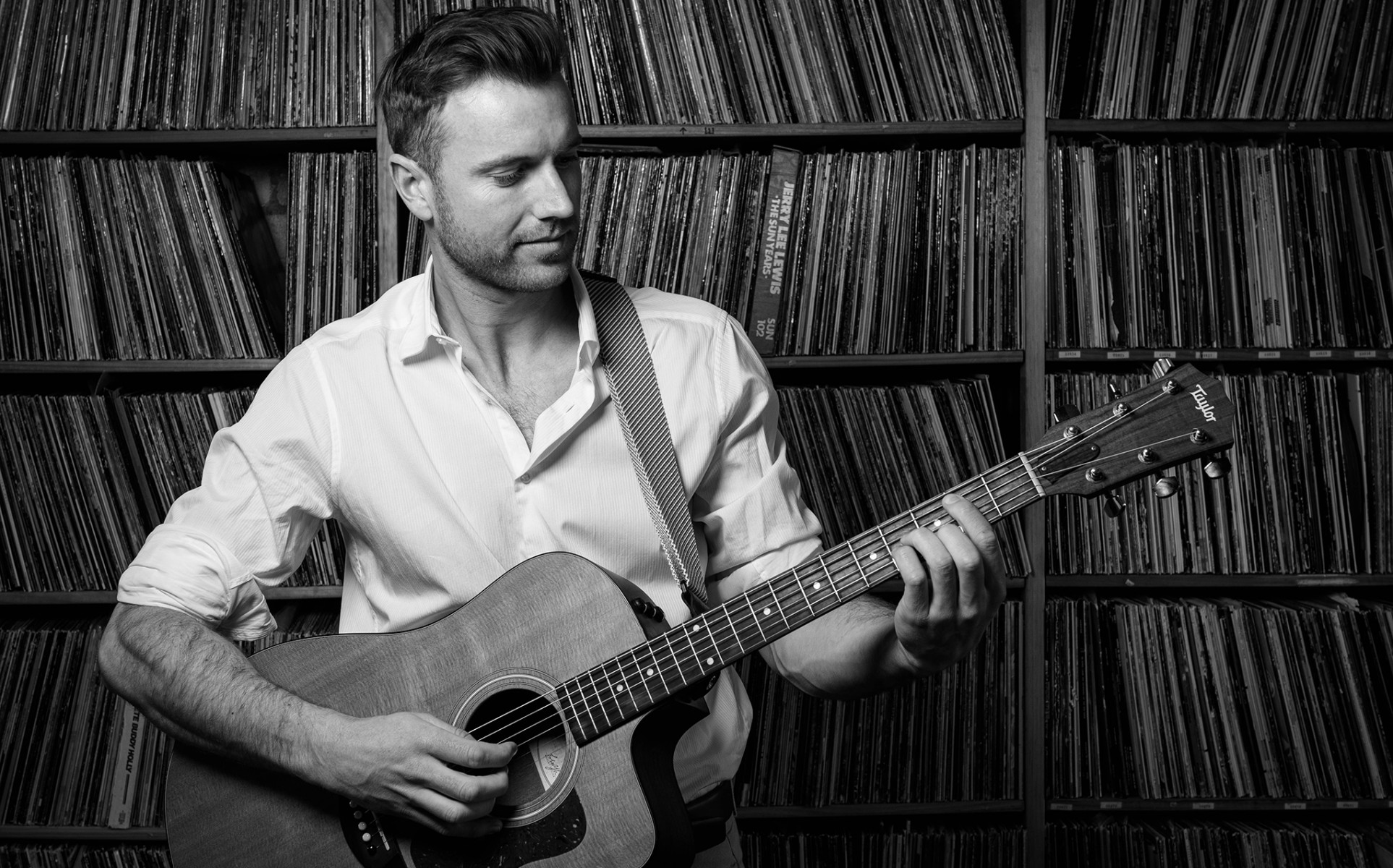 DANIEL JOHN
Genres: Pop, Acoustic, Top 40

Daniel John is one of Auckland's favourite wedding ceremony musicians. His smooth, rich vocals make him akin to Ed Sheeran in his range and style. Favouring melodic tunes created through acoustic guitar and soulful singing, he has spent the last few years as a recording artist in Los Angeles - but now that he's back here in New Zealand we can again experience all those romantic moments like weddings where Daniel rises to your expectations with perfection! Daniel John's setlist is extensive and exciting, including artists such as Jason Mraz, Vance Joy, James Arthur and Maroon 5, leaning towards pop from the 90s, 00s and 10s with a little touch of his own that makes his work truly magical.
We asked Dan to play a live set for our California Vegetarian Food Festival in Los Angeles and we were so impressed with how amazing he was. He added so much to our festival through his incredible, easy-listening, feel-good acoustic music. We have no doubt you will be happy having Dan bring his musical talents to your event.
Selected Songs


James Arthur
Say you won't let go
Bruno Mars
Marry you
Jesse McCartney
Beautiful soul
Elvis Presley
Can't Help Falling In Love
Alicia Keys
No one
John Mayer
Free falling
TJ TAOTUA
Genres: Funk & Soul, Pop, R'n'B

TJ Taotua has over two decades of experience as a wedding ceremony musician, covering everything from blues to Motown. With an affection for Soul and Jazz fusion, his warm vocals lend artists such as Luther Vandross and Al Green their unique sound. TJ is also versatile in musical styles including Pacific Samoan Tongan Fijian Hawaiian music - making him one of the most flexible wedding musicians around Auckland! In the past, he's supported and performed alongside artists such as Jamoa Jam, Ardijah, Southside Of Bombay, Rosita Vai, and more.



Just letting you know that TJ was perfect for our party yesterday. Really nice guy, very easy to deal with and he pitched his music perfectly for our occasion. Great voice. He really added to making it a special day for my husband. Highly recommend!
Selected Songs


Earth, Wind And Fire
September
Earth, Wind And Fire
Let's Groove
Stevie Wonder
Superstition
George Benson
Love Ballad
Marvin Gaye
Sexual Healing
The Temptations
My Girl
Doobie Brothers
Listen To The Music
LUNA
Genres: Top 40, Pop, Acoustic

Luna's magical vocals and Latin American roots make her the perfect choice for your wedding ceremony. She blends pop, jazz, and R'n'B to create a romantic atmosphere that you've been dreaming of. "I remember when I was young a typical Saturday morning at my mother's house always consisted of the loud sound of salsa and merengue with Colombian artists such as Fruko and Joe Arroyo always playing out of the kitchen," she shared. "This music always had me dancing while I would help my mum with chores around the house." After coming to New Zealand as a child, Luna has continued to incorporate both her passion for music and culture into every facet of her work.



Findaband were super easy to work with from start to finish and I'm so glad I found Luna through them. She was the perfect fit for our unique function. Luna was professional, prompt and lovely to work with. But mostly, she is a phemononal talent with a beautiful voice. She went above and beyond to make our night a success and we are very grateful
Selected Songs


Earth Wind and Fire
September
Gnarles Barkley
Crazy
Kanye West and Estelle
American Boy
Bob Marley
Is this Love
Aretha Franklin
I Say a Little Prayer
Ed Sheeran
Barcelona
Camila Cabello
Havana
J. COYNASH
Genres: Acoustic


J. Coynash is one of New Zealand's best solo artists. He offers a laidback, sophisticated acoustic ambiance for your wedding ceremony, afternoon cocktails or private event. Coynash has extensive experience performing at an international standard. He was the lead guitarist and backing singer for Neil Finn on the Dizzy Heights World Tour 2014, performing in 20 countries and on Later...With Jools Holland, as well as performing internationally with Dave Dobbyn from 2015 until 2017.



Selected Songs


CCR
Have You Ever Seen The Rain
Fleetwood Mac
Go Your Own Way
L.A.B
In The Air
Corrina Bailey Rae
Put your Records On
Bob Marley
Is This Love
Amy Winehouse
Rehab
Bill Withers
Lovely Day
Calvin Harris
Thinking about you


acoustic DUOS

A duo is a perfect choice for those looking to create an intimate atmosphere on their wedding day. While 10-piece bands are great, they may not be the best fit if you're going for a more intimate, casual atmosphere. With that in mind, here are some of our favorite Auckland wedding duos guaranteed to deliver a spellbinding performance.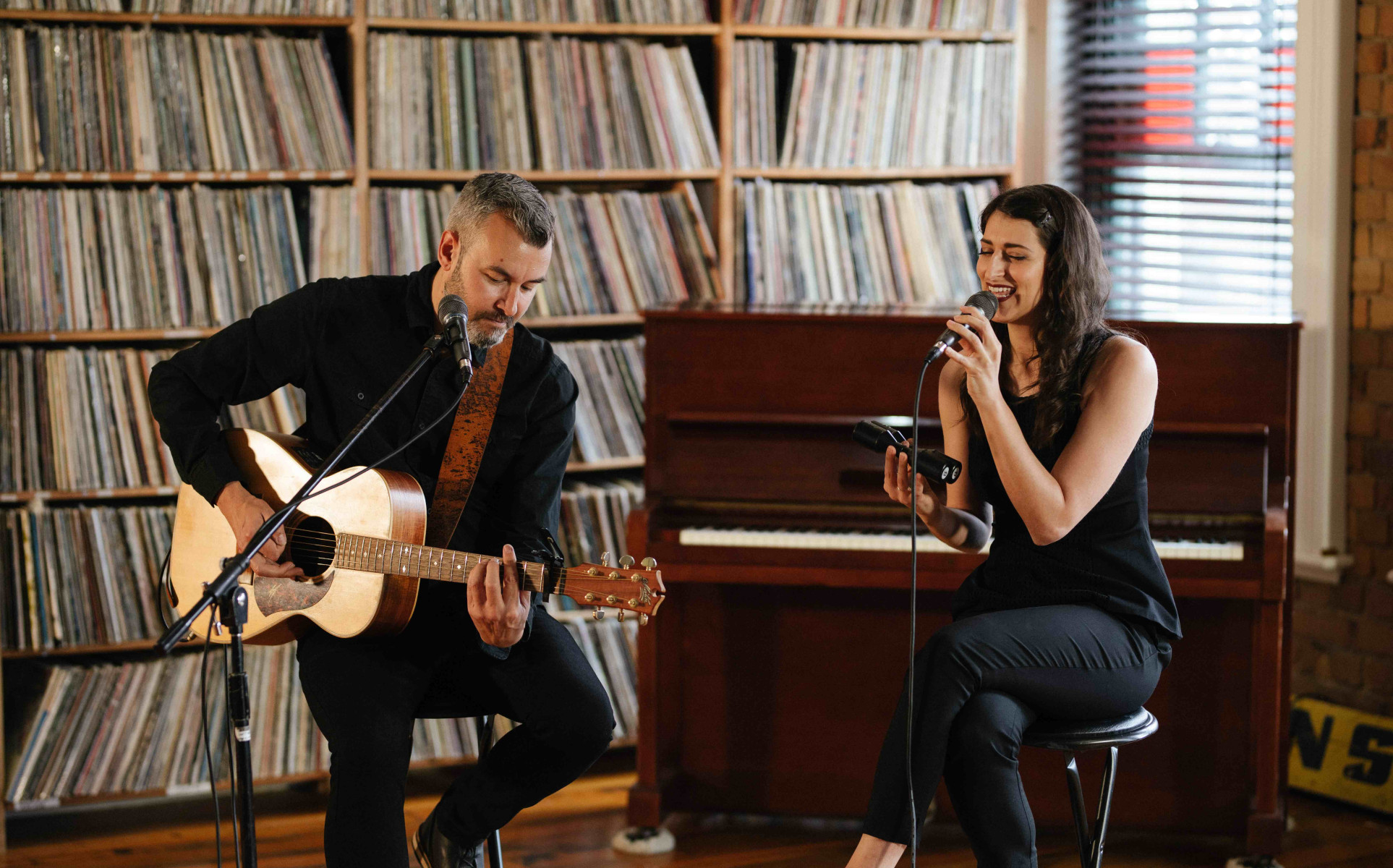 BELLE ISLE
Genres: Acoustic, Pop, Classic Hits

Polished to perfection, Belle Isle is a wedding ceremony duo that thrives on the elegance of live acoustic music. Their vocals lend themselves sultry and powerful blend for artists such as Fleetwood Mac, Bob Dylan, and Lady Gaga - all about emotional delivery paired with years of experience resulting in honeyed vocals. You won't be able to resist tearing up when they perform their songs at your event (particularly if it is your wedding). Using only occasional loop pedal rounds out style performance which makes them favourites among listeners every time! Their passion shines through every key and every note, ensuring that they're one of Auckland's favourite wedding ceremony duos.



Whats not to love about these guys? This is the second time we have had them play for a private function and would most definitely have them again! Loads of fab reviews from all of the guests. Super accommodating and absolutely perfect for any event! Thanks so much guys, you rock.


Selected Songs


Sade
Smooth Operator
Michael Jackson
The Way You Make Me Feel
Smokey Robinson
Crusin'
Bruce Springsteen
I'm On Fire
Katy Perry
Roar
Fleetwood Mac
Landslide



ALLENBY PARK
Genres: Classic Hits, Top 40, Acoustic

Allenby Park is an acoustic duo offering beautiful acoustic music with a generous helping of groove. Whether the vibe is a laid-back summer afternoon or something with a bit more dancefloor flavour, they have it covered. Allenby Park's songlist includes John Legend, Ed Sheeran, Stevie Wonder, Kings of Leon, Toto, Prince and Bob Marley, and truly has something for everyone.



"Allenby Park performed during our welcome function which greeted guests from America, to New Zealand. Their ability to showcase the tones of New Zealand and set the mood to the crowd was impressive. Our client was shocked when so many guests started dancing later on in the evening after saying they were not a 'dancy crowd'. Thank you Sam and Manoah, truly spectacular.

Selected Songs


John Legend
Ordinary People
Tom Petty
Free Fallin'
Sting
Message in a Bottle
Neil Diamond
Sweet Caroline
Bill Withers
Lovely Day
Buddy Holly
Everyday
Old Crow Medicine Band
Wagon Wheel



HIGH SOCIETY
Genres: Classic Hits, Top 40, Acoustic

High Society knows how to keep a beat going. Brilliant, talented and experienced, the lead singer, Ra Toia, has spent the last decade travelling from plush hotel to plush hotel in every corner of the world, singing her heart out in performances that have wowed thousands. Her equally fabulous partner in criminally good music, Hayden Booth, is a multi-instrumentalist that underlines her vocals to perfection. High Society is a wedding ceremony duo that will bring all the right emotions to your special day, featuring laidback, classic hits and acoustic takes on modern tunes that will take your breath away. Their setlist includes artists such as Amy Winehouse, Bob Marley, Ray Charles, Adele and so much more.



High Society played an integral part in creating a memorable evening for our key partners. Their performance throughout the night created a perfect ambience, curating a quality, high profile feel to our event. I'd highly recommend them and use them again.

Selected Songs


Frank Sinatra
Fly Me To The Moon
Amy Winehouse
Teach Me Tonight
Bob Marley
Turn Your Lights Down Low
Michael Buble
All Of Me
Brooke Fraser
Without You
Sam Smith
No The Only One
Frank Sinatra
Under My Skin



GOODY 2 SHOES
Genres: Top 40, Acoustic, Rock

Do you want an Auckland acoustic band that will get you dancing, knows how to read the crowd, and has that professional, yet personal touch? Whether you are looking for quality background music for your event or vibrant, energetic songs to entertain your crowd, Goody2Shoes can deliver fun, quality and variety for your event, in a slick and professional manner.



Thank you so very much for playing for our celebration last Saturday evening. Your extensive repertoire appealed to both young and "young at heart" and we loved your humour and the way you embraced the crowd favourite - Haloumi! I have had several requests for your contact details which is testament to how many people thoroughly enjoyed your music. One factor that was brilliant was your relaxed approach. You were totally in control and extremely professional yet laid back - perfect! Loved the fact that you stepped in and accompanied my attempt at singing too! Love. Love, Love.
Selected Songs


Tiki Taane
Always On My Mind
Daft Punk/Pharrell
Get Lucky
CCR
Bad Moon Rising
Paul McCartney
Blackbird
Dragon
April Sun In Cuba
Crowded House
Better Be Home Soon
Peter Frampton
Big Mountain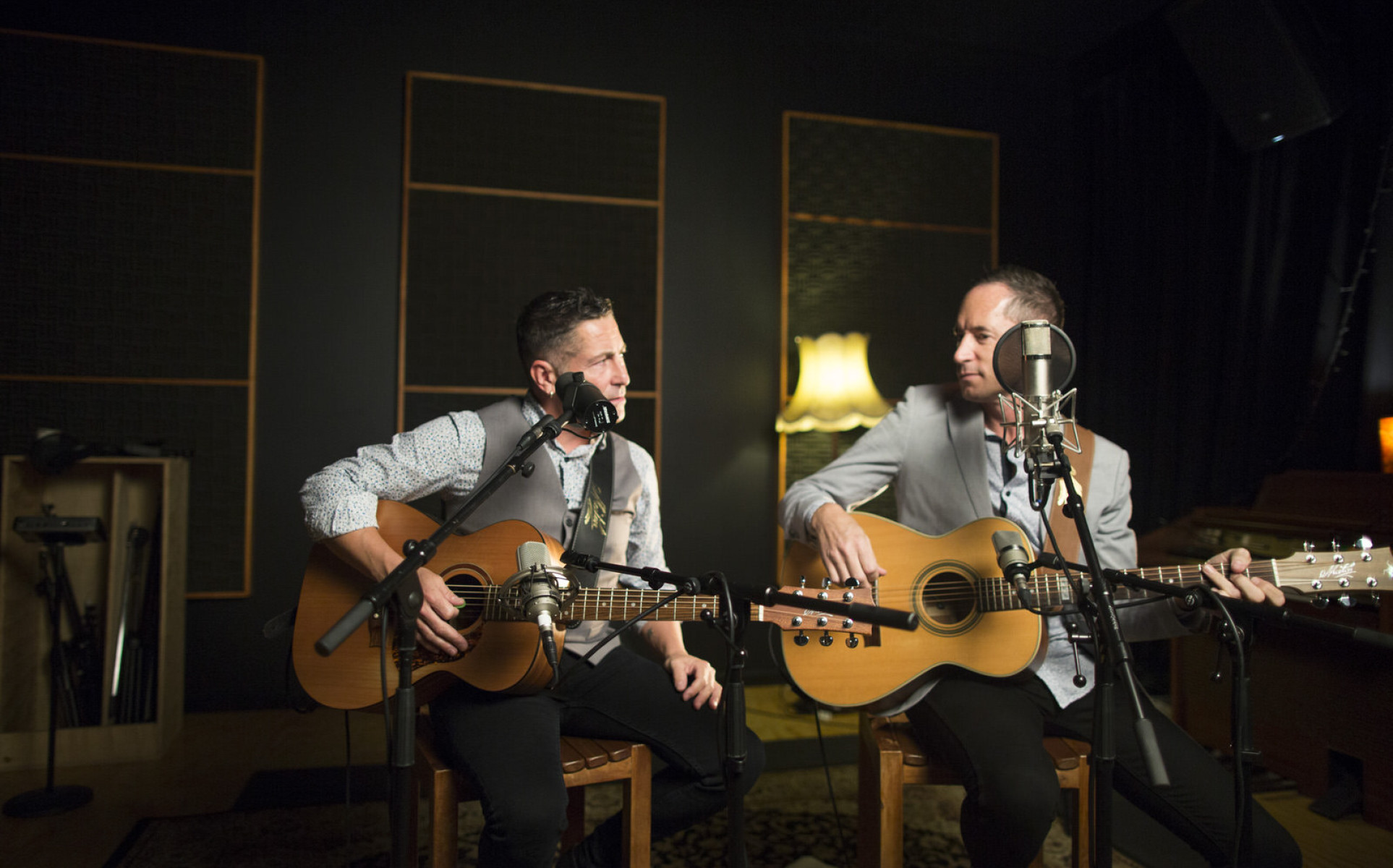 JAIME AND CHET
Genres: Top 40, Acoustic, Classic Hits

Acoustic duo Jaime and Chet's sound can be simply summed up as "everything under the sun". They cover every genre imaginable, and do it well. Chet is in constant demand on the touring circuit and in the studio. The professionalism, passion and energy he brings to his music make him the first point of call for a number of top entertainers in New Zealand and on the international stage. He has shared the stage with guitar legend Tommy Emmanuel, and been involved with opening for artists such as Dr John, Joe Cocker, Kenny Rogers and Cher, as well as touring with Gerry and the Pacemakers and New Zealand veterans Midge Marsden and Hammond Gamble. Besides all his work with other musicians, Chet O'Connell has released four albums of his own and works as a solo artist or with his own band.



Jamie and Chet were amazing! They had the whole wedding party up dancing the whole night and played banger after banger song. All our guests are still talking about how good the music was but also how lovely and relatable Jamie and Chet were even allowing some of the guests to be back up singers! Overall was an amazing wedding night and I would 200% recommended Jamie and Chet for your event.


Selected Songs


Lionel Richie
All Night Long
Tiki Taane
Always On My Mind
Dragon
Are You Old Enough
Michael Jackson
Billie Jean
Dragon
April Sun In Cuba
Th'Dudes
Be Mine Tonight
Queen
Bohemian Rhapsody





WEDDING TRIOS
If you want the fun of a full-fledged party band but your budget says no, a trio could be the perfect choice. Our top picks of Auckland wedding trios offer BIG sound in a small package, allowing you and your guests to dance the night away to all your favourite tunes without breaking the bank!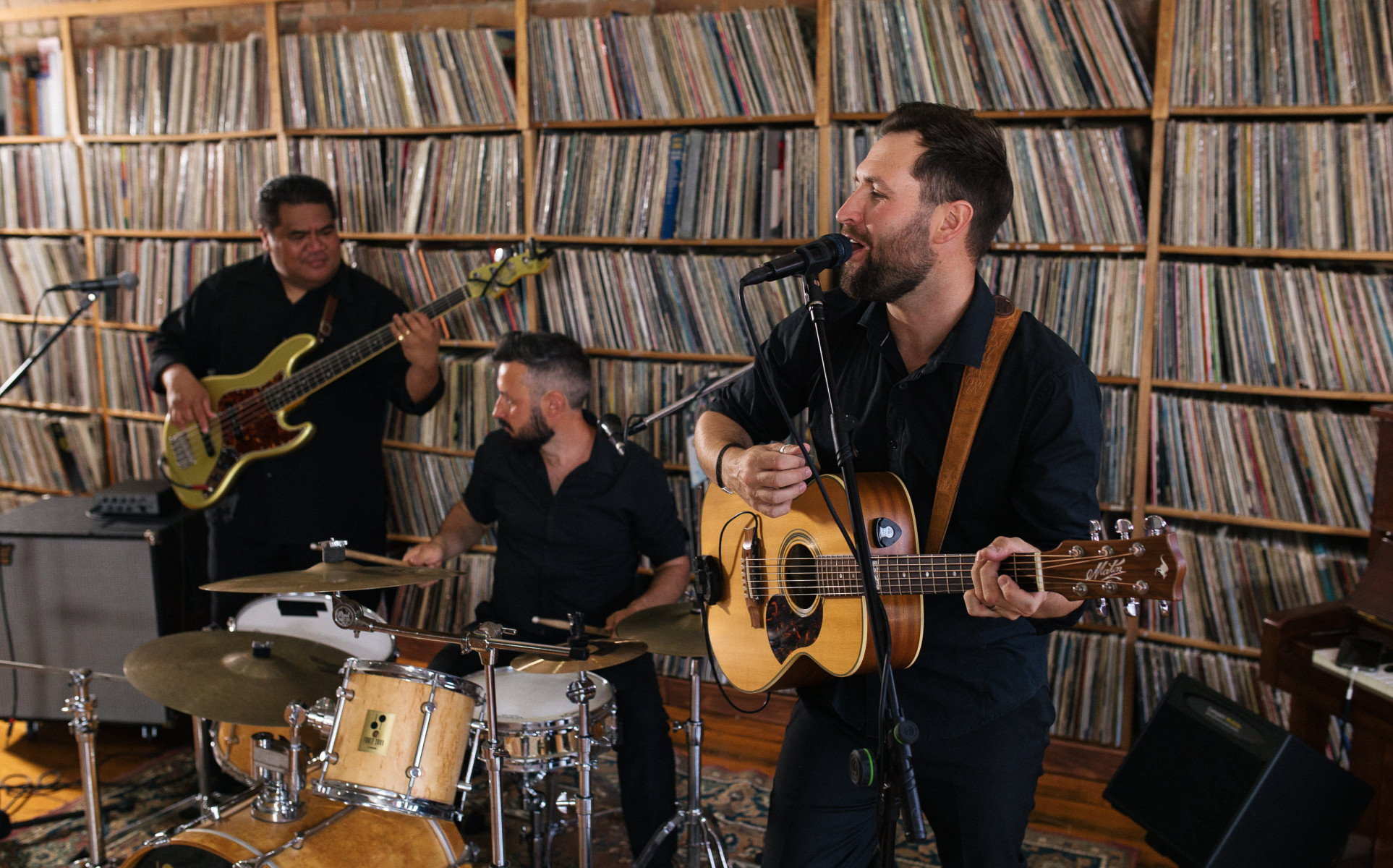 neo trio
Genres: Classic Hits, Top 40, Funk & Soul

Neo Trio is a trio of some of Auckland's greatest live musicians. They're fresh, they're talented, and they know exactly what chords to strike to make your wedding feel as sensational as it should. Neo Trio prides itself on being a 'small band with a big sound' and adding a touch of something magical to every wedding. They formed in early 2016 and have been rocking events and weddings ever since. The band members individually have worked with the likes of Sola Rosa, Sole Mio and Nathan Haines, so you can be assured you are in very safe hands. This Auckland wedding band can do it all on your big day, from chart-toppers such as Ed Sheeran and Maroon 5 to classic hits by The Beatles, James Brown and Stevie Wonder.



Lee played at our wedding in the trio - they were amazing! Absolutely nailed it, had everyone up dancing from start to finish, with all the usual crowed pleasers. He was so so easy to deal with, punctual, and professional. Our guests enjoyed every minute and we had so many compliments - made our day and our d-floor awesome. Thank you!
Selected Songs


Queen
Crazy Little Thing Called Love
Steelers Wheel
Stuck In The Middle
Lionel Richie
All Night Long
Foster The People
Pumped Up Kicks
Ben Harper
Steal My Kisses
George Michael
Faith
Black Keys
Lonely Boy
Jessie J
Pricetag
THE GOODS
Genres: Classic Hits, Top 40, Pop

The Goods are an Auckland trio featuring guitar/vocals, bass and drums. The Goods have one simple rule - if it's a good song, they'll make it a Goods song. Whether it's from the 60s, 80s or today, if they find a tune they like, they'll add it to their playlist. From Cake by The Ocean to Call Me Al, Dancing with a Stranger to Dead or Alive, Let's Dance to Living on a Prayer, The Goods know all the good ones! The guys pack the punch of a full band into a trio, with 2 vocalists and an array of clever technology giving them the ability to play just about anything.



We engaged 'The Goods' for our corporate Christmas function for approx 350 staff and we couldn't be happier. In the lead up and on the day they were professional and very easy to deal with. They created a great vibe with excellent songs that appealed to all ages - a great mix of classic tunes and modern hits, executed with skill, and a very full sound for a three piece band! High quality sound at the right volume, and though it wasn't planned as a dancing event, people couldn't help but dance! Great feedback from staff as 'The Goods' helped to create a memorable event - highly recommended!"
Selected Songs


Lionel Ritchie
All Night Long
Sam Smith
As If
Elton John
Bennie and the Jets
Dragon
April Sun
Midnight Oil
Beds Are Burning
George Ezra
Blame it on me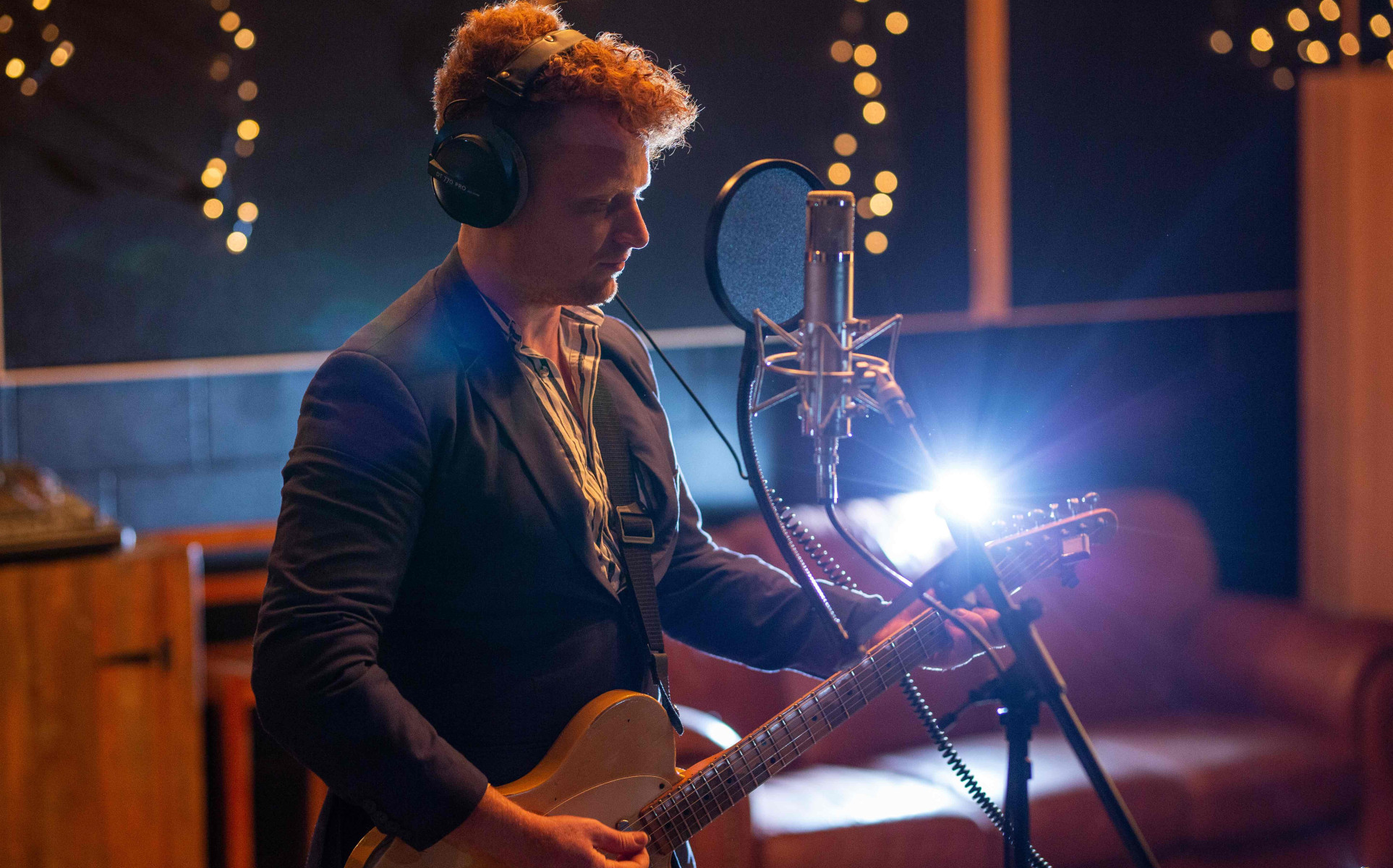 honeytrap
Genres: Pop, Top 40, Classic Hits

Check out the sweet sounds of Honeytrap. Uplifting, upbeat and always unexpected, Honeytrap's extensive song list favours contemporary artists such as Ariana Grande, Drake, Childish Gambino, Rihanna and more, with the band putting their own spin on the latest and greatest. Vocalist Jesse has performed alongside artists including Neil Finn, Dave Dobbyn, and Grammy-winner Lady Rizo.



We had Honeytrap play at our wedding for three sets in the evening. They are an excellent band and hugely talented but what impressed me the most was their choice of set list. We had not planned a set list with them before the wedding but their song choices were perfect to get people dancing immediately, and later on in the evening to create a wonderful party atmosphere. Honeytrap helped make our day perfect for us!"
Selected Songs


The Cars
Just What I Needed
Blondie
Heart of Glass
Ed Sheeran
Shape of You
Che Fu
Fade Away
Fleetwood Mac
Go Your Own Way
Amy Winehouse
Valerie
Sublime
Santeria





JAZZ BANDS
For an intimate, classy and low-key wedding, a jazz band is an excellent choice. Jazz is known to be the perfect match for any elegant event and weddings are no exception. Our Auckland jazz bands will set an inviting atmosphere with smooth melodies that speak of sophistication.
SPECTRUM
Genres: Jazz & Latin

With an unmatched reputation, Spectrum blend jazz standards and Latin influences with their own contemporary groove, creating an unforgettable musical experience. Performing music by jazz greats such as Ella Fitzgerald, Norah Jones, Diana Krall and Karrin Allyson, these skilled and experienced musicians have the versatility to cater to a variety of audiences. Spectrum offer everything from Latin, Pop, French Chanson and Irish to Jazz Standards and Rhythmic Folk.



Spectrum have been one of the most popular "core" bands at Coopers Creek Vineyard's annual Summer Sunday Jazz festivals. Now into their 2nd decade of performing there, the lively musicality of the band, featuring Maria's strong vocal lead along with good song selection, has ensured a loyal following of music and wine lovers.


Selected Songs


Ella Fitzgerald
Cheek to Cheek
Ella Fitzgerald
Lullaby of Birdland
Sarah Vaughan
Summertime
Billie Holiday
God Bless the child
Ella Fitzgerald
They Can't take that away from me
Sarah Vaughan
Cry Me A River
Billie Holiday
Come Rain or Shine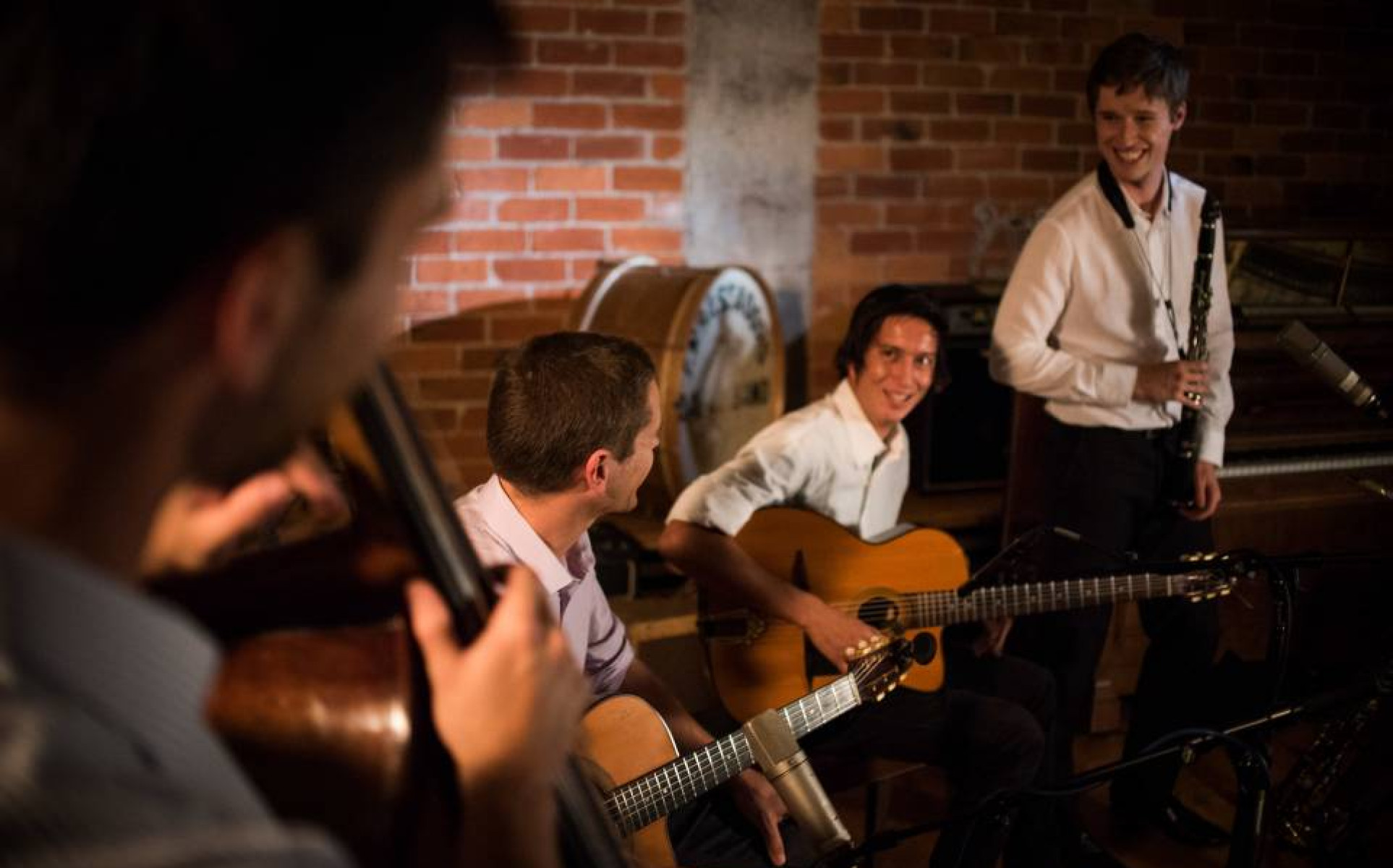 TWISTIN' THE SWING
Genres: Jazz & Latin

Twistin' the Swing is a lively acoustic gypsy jazz band influenced by the music of Django Reinhardt, 1930-40's swing and Romani songs. The band consists of Asher Truppman Lattie on clarinet and saxophone, Phillip Beatson on gypsy guitar, Travis Hill on la pompe guitar and Djordje Nikolic on double bass. The sense of rhythm, musicality and dynamic interplay between band members creates an atmosphere that is highly energetic and engaging. They alternate this vibrancy with slow melodic ballads and medium swing tunes, suitable for any occasion.



Twistin the Swing played at our wedding recently in Auckland and were absolutely amazing! We had an Italian themed outdoor wedding in a beautiful courtyard and wanted music that would help us feel like we were actually in Italy. They were truly perfect and exceeded our expectations!! They were sophisticated and fun and very professional to work with. I would highly recommend them to anyone wanting a gypsy or swing style band or something just a little bit different for a wedding!



Selected Songs


Ella Fitzgerald
After You've Gone
Fats Waller
Ain't Misbehavin'
Django Reinhardt
Anouman
Florian Hermann
Dark Eyes (Les Yeux Noirs)
Django Reinhardt
Django's Tiger
Claude Debussy
Clair De Lune
Django Reinhardt
Django's Castle (Manoir De Mes Reves)
Django Reinhardt
Djangology






STRING QUARTETS
String quartets are the perfect way to enhance your wedding ceremony with an elegant and sophisticated sound. They will create a truly magical experience as you walk down the aisle, while also dialing up the emotion in what is already an emotional moment for many people involved (make sure mum has tissues handy!).
the black quartet
Genres: Classical, Pop

Unrivalled as New Zealand's premier string quartet, The Black Quartet are a sophisticated, versatile group of extremely talented young musicians, offering a contemporary take on this classic ensemble style. This Auckland String Quartet has collaborated with the likes of Kanye West, Six60 and Ladyhawke, appeared in television commercials and accompanied Hayley Westernra, performed at Christmas in the Park and Rhythm and Vines, toured the world and composed for some of the world's biggest brands.



A massive thank you to The Black Quartet for their superb performance at Tourism New Zealand's Business Events National Awards Dinner. They created a wonderful atmosphere and added another layer of sophistication to the event. Many of the guests commented on the calibre of the beautiful music and the great selection of classic kiwi songs they performed. I was also extremely impressed with their professionalism. Would highly recommend"



Selected Songs


Mozart
Eine Kleine Nacht Musik
Elgar
Salut D'Amore
Pachelbel
Kanon
Vivaldi
The Four Seasons
Satie
Gymnopedie
Handel
Trumpet Volountry







Want to see more? Check out our full range of Auckland wedding bands and Auckland wedding DJs. If you need a little more help choosing, contact our team and we'll find the perfect artist for your special day.