Make your wedding ceremony unforgettable with the enchanting power of live music. Our curated list of Auckland Wedding ceremony musicians sets the perfect tone for your special day.
From the moment your guests arrive, they'll be serenaded by these talented performers, creating beautiful and lasting memories. Picture your grand entrance accompanied by your favorite song, a personalized and sentimental moment brought to life by the musicians. They'll continue to weave their musical spell throughout the day, from the signing of the registry to the uplifting exit song and the delightful canapes and cocktail hour. We understand the stress of wedding planning, which is why we've curated the ultimate list of Auckland ceremony musicians. Let us take some of the hassle off your shoulders and bring you closer to the dream moments you envision. With their talent and expertise, these musicians will ensure that every note resonates with love, creating an atmosphere that will forever be etched in your hearts and the hearts of your loved ones.
wedding ceremony SOLOISTs
Indulge in pure intimacy and captivating performances with our exceptional soloists. Accompanied by the acoustic guitar, these talented artists pour their hearts into delivering your favorite songs in an authentic singer-songwriter style. Prepare to be captivated as their soulful performances deeply resonate, leaving your guests in awe and creating unforgettable memories.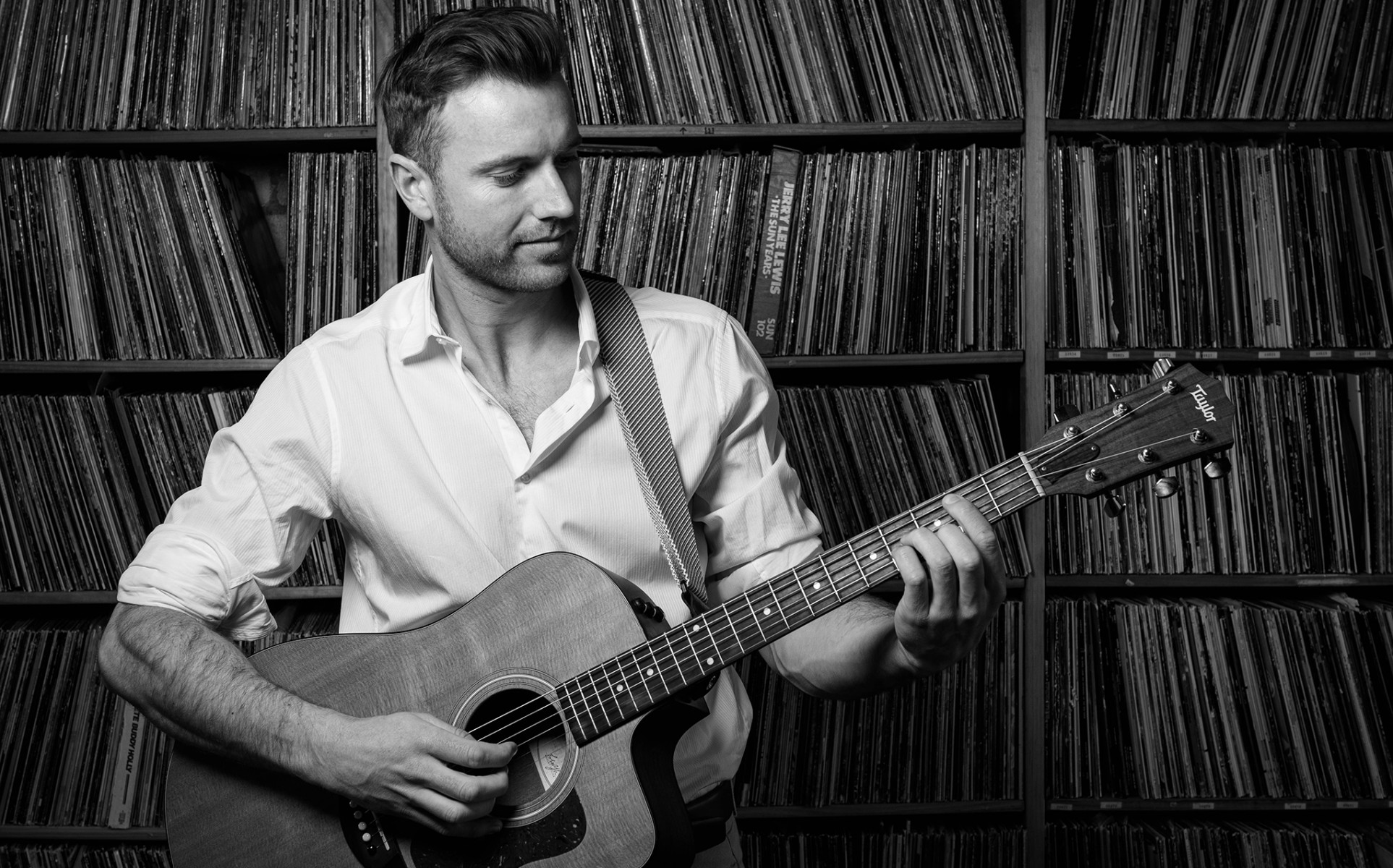 DANIEL JOHN
Genres: Pop, Acoustic, Top 40

Immerse yourself in the enchanting talents of Daniel John, whose soulful and smooth voice, accompanied by his acoustic guitar, sets a relaxed and romantic atmosphere. Reminiscent of Ed Sheeran, Daniel's vocal quality captivates listeners. Having worked as a recording artist in Los Angeles, California, he is now available for bookings in Auckland. With a setlist featuring popular songs from Ed Sheeran, Jason Mraz, Vance Joy, James Arthur, and Maroon 5, Daniel infuses his own easy-listening sound and style into beloved pop hits from the 90s, 00s, and 10s.


We asked Dan to play a live set for our California Vegetarian Food Festival in Los Angeles and we were so impressed with how amazing he was. He added so much to our festival through his incredible, easy-listening, feel-good acoustic music. We have no doubt you will be happy having Dan bring his musical talents to your event.
Selected Songs


James Arthur
Say you won't let go
Bruno Mars
Marry you
Jesse McCartney
Beautiful soul
Elvis Presley
Can't Help Falling In Love
Alicia Keys
No one
John Mayer
Free falling
LUNA
Genres: Top 40, Pop, Acoustic

Discover the captivating blend of Spanish and English in the music of Luna, an Auckland-based singer. Drawing from both sides of her cultural identity, Luna showcases elements that reflect her heritage. Her unique style fuses reggaeton, jazz, and R&B, weaving together a tapestry of sounds that tell stories of youth and love. Raised in an artistic environment, Luna was nurtured to explore her creative expression from a young age. With a repertoire that includes songs by The Beatles, Amy Winehouse, Camila Cabello, and Justin Bieber, Luna adds her iconic Latin twist, creating a musical experience that is truly one-of-a-kind.

Findaband were super easy to work with from start to finish and I'm so glad I found Luna through them. She was the perfect fit for our unique function. Luna was professional, prompt and lovely to work with. But mostly, she is a phemononal talent with a beautiful voice. She went above and beyond to make our night a success and we are very grateful
Selected Songs


Earth Wind and Fire
September
Gnarles Barkley
Crazy
Kanye West and Estelle
American Boy
Bob Marley
Is this Love
Aretha Franklin
I Say a Little Prayer
Ed Sheeran
Barcelona
Camila Cabello
Havana
Sam Allen
Genres: Top 40, R'n"B, Funk & Soul


Sam's musical versatility shines through as he effortlessly transitions from delivering enchanting acoustic covers of classic hits to putting his own soulful spin on the best of pop, hip hop, funk, and soul tunes. Despite his young age, Sam has already established himself as a seasoned performer in the New Zealand music industry, with a repertoire that includes chart-toppers like Kanye West, Justin Timberlake, Pharrell Williams, and John Legend. With his unique style that blends elements of R&B and hip hop into his soulful performances, Sam Allen is a true talent that's sure to impress.
Yes it went great thank you - Sam was a total legend, read the room and completely won everyone over. Super professional, and very easy to deal with which always helps. Will definitely be putting Sam forward for any relevant gigs going forward.
Selected Songs
Josh Kelly
Amazing
Black Seeds
So True
Estelle
American Boy
Will Smith
Fresh Prince Of Bel Air
Outkast
Heya
Tupac
California Love
R. Kelly
Ignition
Sonia Dada
Lover Lover
Peter Andre
Mysterious Girl
Luther Vandross
Never Too Much
Ge Luz
Genres: Jazz & Latin

With over 18 years of experience, Ge Luz is a talented Brazilian singer who specializes in classic hits, bossa nova, samba, and jazz. His acoustic guitar and soulful vocals are the perfect way to start your wedding day with beautiful South American music, offering a refreshing alternative to the usual pop songs performed by most acoustic musicians. Accompanied by a percussionist, Ge can perform as a duo or solo, creating a relaxed and romantic atmosphere for any occasion.


Selected Songs


Frank Sinatra
Girl from Ipanema
Joao Gilberto
Corcovado
Sergio Mendes
Mas Que Nada
John Legend
Save Room
John Legend
Green Light
Joao Gilberto
So Nice
Bossa Nova
One Note Samba
Frank Sinatra
I've Got You Under My Skin
Gilberto Gil
Aos Pés Da Santa Crus
Toquinho
O Barquinho
Jesse Coynash
Genres: Acoustic


Jesse Coynash is a highly acclaimed solo artist in New Zealand, known for his exceptional ability to create a relaxed and sophisticated acoustic atmosphere, making him the perfect choice for wedding ceremonies. With a wealth of experience both locally and internationally, Coynash has entertained numerous couples, leaving them captivated by his musical talent. His extensive repertoire showcases his versatility, with acoustic renditions of songs by an eclectic range of artists, including Bob Marley, Chris Isaak, L.A.B, Amy Winehouse, and Fleetwood Mac. With over a decade of performing experience and the honor of receiving two APRA Silver Scroll nominations, Jesse Coynash is guaranteed to impress and delight your guests, making your special day truly memorable.


Selected Songs


CCR
Have You Ever Seen The Rain
Fleetwood Mac
Go Your Own Way
L.A.B
In The Air
Corrina Bailey Rae
Put your Records On
Bob Marley
Is This Love
Amy Winehouse
Rehab
Bill Withers
Lovely Day
Calvin Harris
Thinking about you
Lauren Collins
Genres:Pop, Acoustic, Top 40


With her acoustic renditions of popular hits, Lauren Collins effortlessly creates a captivating and serene atmosphere. Drawing from her talent and creativity, she skillfully crafts intimate arrangements of modern classics by renowned artists such as Ed Sheeran, Norah Jones, Bruno Mars, and Coldplay, inviting listeners into a warm and inviting space. Lauren's exceptional voice, characterized by its rich tone and delicate style, has an irresistible allure that captivates audiences. Since her debut in 2018, she has graced numerous stages in both New Zealand and the UK, showcasing her remarkable talent.
Lauren played at our engagement party and did a fantastic job. Having not met Lauren before she was professional, well presented and lovely from the get go. Efficient to setup and read the room with great song choices all night. It was lovely to have guests approach me throughout the evening with great feedback as well. Thank you, I highly recommend Lauren.
Selected Songs


Beyonce
Love On Top
Rick Astley
Never Gonna Give You Up
Sam Smith
Latch (Acoustic)
Counting Crows
Accidentally In Love
Jessie J
Price Tag
Paramore
The Only Exception
The Lumineers
Ho Hey
Tracey Chapman
Fast Car
Fleetwood Mac
Everywhere
Jack Johnson
Better Together
Matt Stone
Genres: Acoustic, Indie, Top 40


Matt Stone is a highly versatile musician, perfect for setting the perfect tone on your special day. With a decade of experience in the New Zealand music scene, Matt excels as an acoustic guitarist, pianist, and vocalist. His extensive repertoire spans a wide range of songs and styles, ensuring he can cater to diverse musical preferences. Whether you envision guitar-based singer-songwriter tunes from artists like Crowded House, Cat Stevens, and Simon & Garfunkel, or timeless piano-based classics from Billy Joel, Elton John, and Ray Charles, Matt has the talent and versatility to bring your musical vision to life. He will carefully tailor his performance to meet your specific requirements, creating the ideal ambiance for your wedding ceremony. With Matt's exceptional skills and keen attention to detail, you can trust that his musical presence will enhance the atmosphere and make your special day even more memorable.
I have contracted Matt Stone (and his band) on a number of occasions over the years. I have been very impressed with Matt's total professionalism and musical talent. Whether it be an outdoor sporting event of ours, an awards function or my own wedding I have been thoroughly impressed. I couldn't recommend Matt Stone more highly and continue to use his services today."
Selected Songs


George Ezra
Budapest
Cat Stevens
Where Do The Children Play
Crowded House
Fall At Your Feet
Tracy Chapman
Fast Car
The Beatles
Here Comes The Sun
Matt Corby
Resolution
The Black Keys
Lonely Boy
The Black Seeds
So True
Bob Marley
Is This Love
Boy & Bear
Southern Sun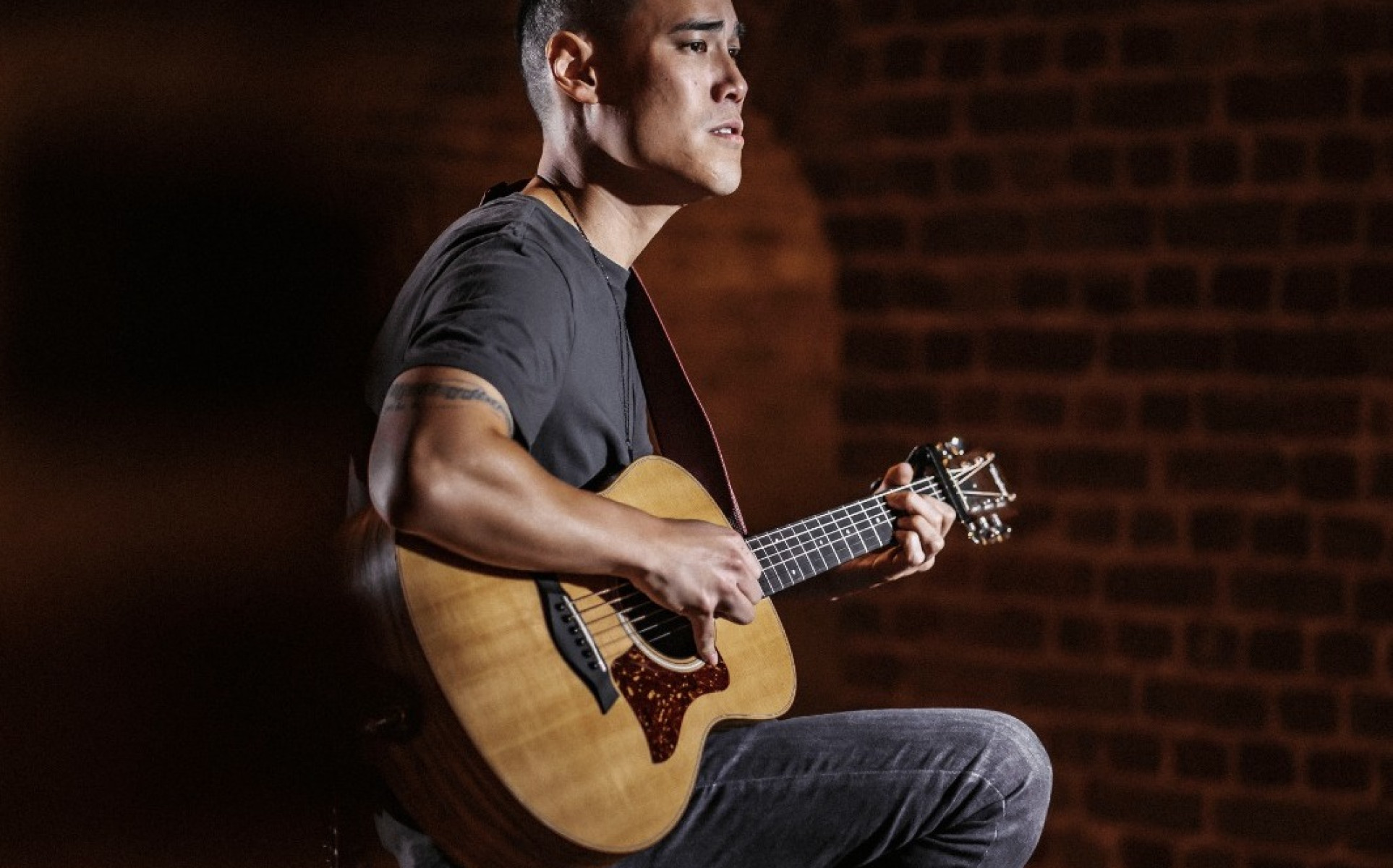 Ant Utama
Genres: Pop, Acoustic, Top 40


Ant Utama, a talented Kiwi Pop Singer-songwriter, currently resides in Cologne, Germany but returns home to New Zealand every Kiwi summer to showcase his music. With a wealth of experience performing in both countries and even making an appearance on 'The Voice' Germany, Ant Utama is a seasoned and accomplished performer. His acoustic renditions of popular hits by artists like Ed Sheeran, Bruno Mars, and Coldplay create a captivating and romantic atmosphere, making him an excellent choice for your wedding ceremony. Ant's musical expertise and soulful delivery will add a touch of magic to your special day, ensuring an unforgettable experience for you and your guests.
Ant is super likeable, always gets back to us quickly, is very reliable and even learned extra songs for us that he didn't have in his repertoire. He accompanied our wedding ceremony beautifully and all the guests were also very enthusiastic at the champagne reception afterwards. We would book Ant again anytime and can wholeheartedly recommend him. I don't think there could have been a better singer for us.
Selected Songs


Adele
Make You Feel My Love
Jeff Buckley
Hallelujah
Bob Marley
Is This Love?
Beyonce
Halo
Ed Sheeran
Shape of You
Daft Punk & Pharell Williams
Get Lucky
Jack Johnson
Better Together
Keane
Somewhere Only We Know
Ed Sheeran
Bad Habits
Snow Patrol
Chasing Cars
Mal McCallum
Genres: Acoustic, Classic Hits


Mal McCallum is a seasoned music professional with a wealth of experience in creating unforgettable moments at weddings. With his mastery of guitars, keyboards, and bass, Mal specializes in acoustic guitar performances that are perfect for your special day. His repertoire includes beloved artists such as James Taylor, Eagles, Bob Dylan, John Mayer, and many more, creating a romantic and heartfelt atmosphere. With Mal's expertise and passion for music, your wedding will be enhanced with beautiful melodies and a touch of musical elegance.
Everything did go well! Mal is a great artist and more so as he looked as he really enjoyed playing and being there. Totally recommend him!
Selected Songs


Beatles
Hide Your Love Away
Beatles
Imagine
Beatles
Blackbird
Beatles
Let It Be
Beatles
Saw Her Standing There
Beatles
Twist & Shout
Beatles
Yesterday
Billy Joel
She's always a woman
James Taylor
Circle Round the Sun
James Taylor
Steam Roller
wedding ceremony Duos
If you're seeking enchanting harmonies and an intimate atmosphere, acoustic duos are the ideal option. These skilled musicians specialize in delivering exquisite renditions of beloved songs. With their two-person lineup, they offer a slightly fuller sound while still maintaining an intimate and stripped-back feel. Perfect for wedding ceremonies or cocktail hours, acoustic duos captivate listeners with their harmonies and duet-style performances. Prepare to be swept away by the captivating music they create, adding a touch of magic to your special occasion.
ALLENBY PARK
Genres: Classic Hits, Top 40, Acoustic


Allenby Park is a remarkable acoustic duo known for their captivating music and infectious groove. Whether you desire a serene ambiance for a summer afternoon or an upbeat and energetic experience, they excel at crafting the ideal atmosphere. With an extensive repertoire, Allenby Park skillfully covers songs by acclaimed artists like John Legend, Ed Sheeran, Stevie Wonder, Kings of Leon, Toto, Prince, and Bob Marley. Their diverse selection ensures there's something for everyone to enjoy, creating an extra layer of excitement for your unforgettable wedding ceremony.
"Allenby Park performed during our welcome function which greeted guests from America, to New Zealand. Their ability to showcase the tones of New Zealand and set the mood to the crowd was impressive. Our client was shocked when so many guests started dancing later on in the evening after saying they were not a 'dancy crowd'. Thank you Sam and Manoah, truly spectacular.

Selected Songs


John Legend
Ordinary People
Tom Petty
Free Fallin'
Sting
Message in a Bottle
Neil Diamond
Sweet Caroline
Bill Withers
Lovely Day
Buddy Holly
Everyday
Old Crow Medicine Band
Wagon Wheel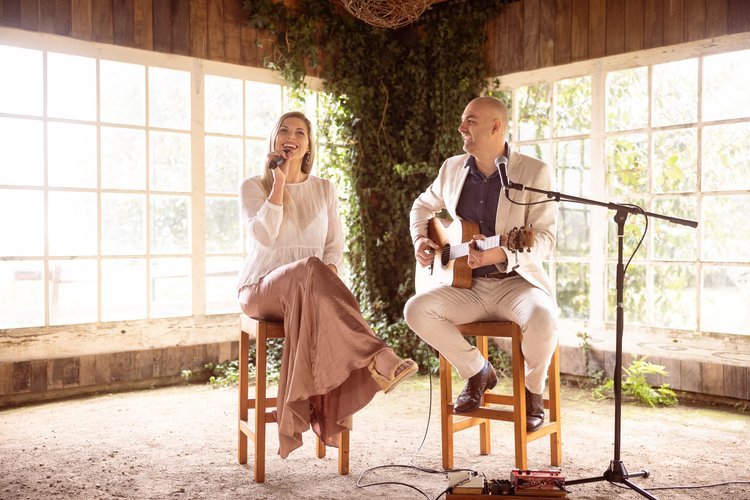 Golden Hour
Genres: Pop, Acoustic, Jazz & Latin

Golden Hour is the unrivaled choice for creating the perfect chilled out and romantic atmosphere during wedding ceremonies. With their masterful combination of acoustic guitar and captivating vocals, Golden Hour specializes in Pop and Jazz genres, guaranteeing an exceptional musical experience. Their performances are elevated by the seamless integration of beautiful harmonies, additional percussion, and a vocal harmonizer, resulting in an exquisitely tasteful and enchanting ambience. Prepare to be enthralled as Golden Hour delivers impeccable renditions of chart-topping hits from iconic artists such as Bill Withers, Dua Lipa, Fleetwood Mac, and Aretha Franklin. Their repertoire boasts an impressive array of engaging classics, as well as vibrant Top 40 hits and medleys.

Thank you so so much for making it such a special night. We've had so many friends telling us how much they enjoyed the music. It really was brilliant - you guys created such a great atmosphere. Totally perfect. And loved the encore at the end!
Selected Songs


Stevie Wonder
Isn't She Lovely
Camila Cabello
Senorita
Estelle
American Boy
Jessie J
Price Tag
Otis Redding
Dock of the Bay
Michael Jackson
Bad
Duffy
Mercy
Fleetwood Mac
Rhiannon
Bill Withers
Lovely Day
Commitments
Mustang Sally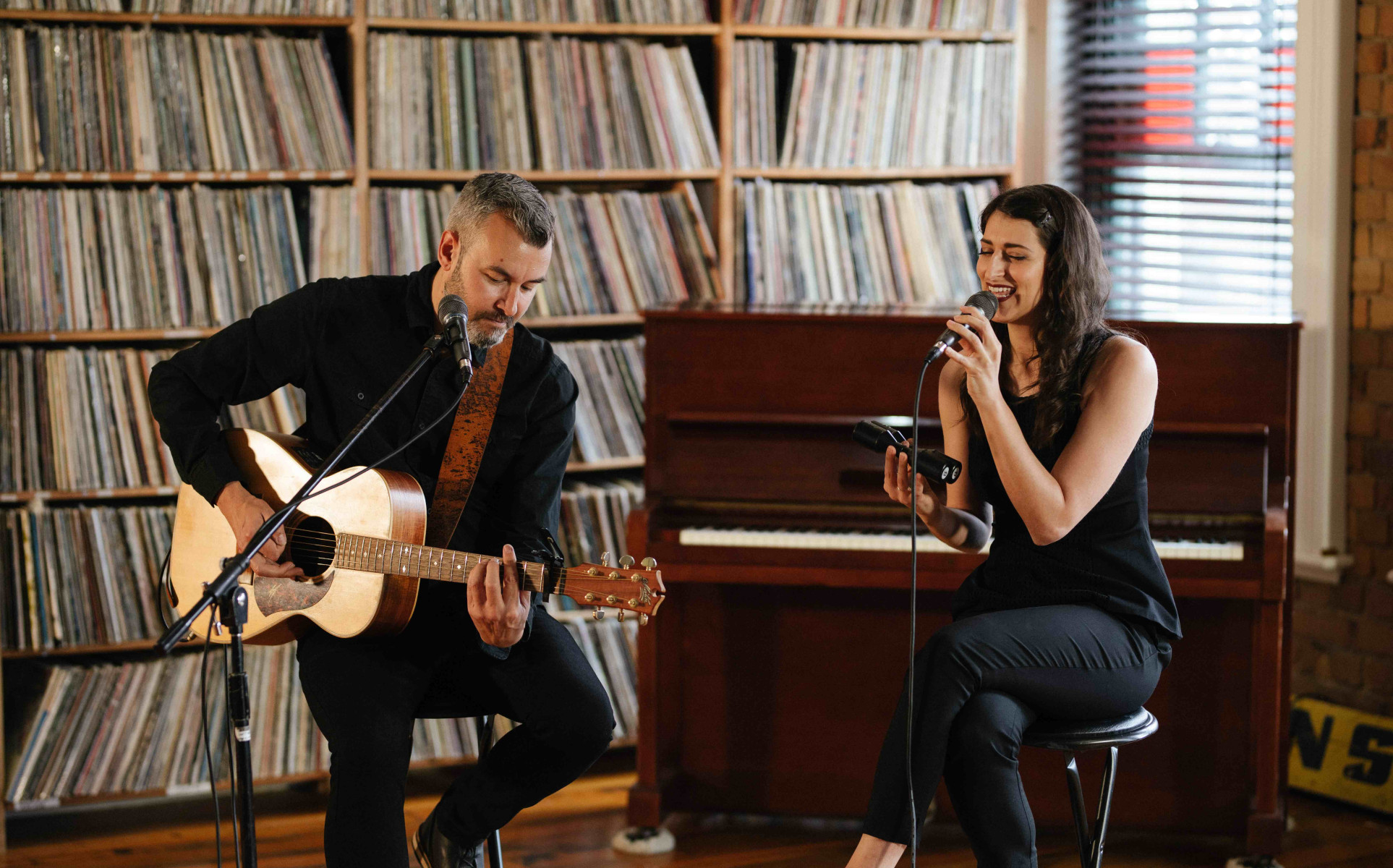 BELLE ISLE
Genres: Acoustic, Pop, Classic Hits

Prepare to be mesmerized by the captivating talent of Belle Isle as they weave a rich and soulful acoustic sound with enchanting harmonies. Since forming in 2016, this dynamic duo has been delighting audiences with their exquisite acoustic renditions of timeless classics by legendary artists such as Fleetwood Mac, Eric Clapton, The Eagles, and Simon & Garfunkel. In addition to their mastery of the classics, Belle Isle effortlessly incorporates modern crowd favorites from artists like Ed Sheeran and Sam Smith, ensuring a diverse and engaging musical experience. Both members of the duo possess exceptional vocal abilities, taking turns as lead singers and delivering breathtaking performances throughout their sets.


Whats not to love about these guys? This is the second time we have had them play for a private function and would most definitely have them again! Loads of fab reviews from all of the guests. Super accommodating and absolutely perfect for any event! Thanks so much guys, you rock.


Selected Songs


Sade
Smooth Operator
Michael Jackson
The Way You Make Me Feel
Smokey Robinson
Crusin'
Bruce Springsteen
I'm On Fire
Katy Perry
Roar
Fleetwood Mac
Landslide



HIGH SOCIETY
Genres: Classic Hits, Top 40, Acoustic


Prepare to be enchanted by the musical stylings of High Society Duo as they bring a delightful blend of laid-back soul, classic hits, and acoustic renditions of modern songs. Led by the gifted vocalist Ra Charmian, who has spent the past decade performing at prestigious hotels across 10 different countries, High Society Duo promises a performance of the highest caliber. Joined by the talented multi-instrumentalist Hayden Booth, High Society creates an intimate and soulful atmosphere through their acoustic performances. Their repertoire is carefully curated to include gems from iconic artists such as Amy Winehouse, Frank Sinatra, Bob Marley, and Prince.
High Society played an integral part in creating a memorable evening for our key partners. Their performance throughout the night created a perfect ambience, curating a quality, high profile feel to our event. I'd highly recommend them and use them again.

Selected Songs


Frank Sinatra
Fly Me To The Moon
Amy Winehouse
Teach Me Tonight
Bob Marley
Turn Your Lights Down Low
Michael Buble
All Of Me
Brooke Fraser
Without You
Sam Smith
No The Only One
Frank Sinatra
Under My Skin



Alter Ego
Genres: Classic Hits, Top 40, Acoustic

Get ready to be captivated by the dynamic duo, Alter Ego, hailing from Auckland. With two exceptional vocalists, accompanying themselves skillfully on guitar and keyboard, this band is here to deliver an unforgettable musical experience. Alter Ego boasts an extensive repertoire that spans a wide range of genres and artists. From the soulful melodies of Sam Smith to the iconic hits of Queen, The Eagles, Crowded House, Stevie Wonder, and Maroon 5, their songlist is filled with crowd-pleasers that will keep everyone in high spirits. Prepare to have your musical desires fulfilled as Alter Ego creates a memorable soundtrack to your ceremony.


The night was a great success and was just a blur! Thank you so much to the band - my 7 year old autistic twin nephews wanted them to play "cold heart" Elton John and I believe they did, so that made their night! They were down trying to spin on their backs! :) Even my mother in law who I doubt has danced before, was dancing! The band fitted in seamlessly. Another positive comment I had, was the volume was right, for those who wanted to talk, they still could. Could not recommend enough.
Selected Songs


L.A.B
In the Air
John Paul Young
Love is in the Air
DNCE
Cake by the Ocean
Elton John
Tiny Dancer
CCR
Have you ever seen the Rain
Maroon 5
Moves like Jagger
Paul Simon
Call me Al
The Bee Gees
More than a Woman
Micheal Jackson
Billie Jean
Whitney Houston
I wanna Dance with Somebody
The Pickups Duo
Genres:Funk & Soul, Acoustic, Top 40
Get ready to be enthralled by the soulful and multidimensional sound of The Pickups Duo. Their performances encompass a wide range of genres and artists, from the timeless melodies of Stevie Wonder to the enchanting tunes of Stevie Nicks, the funky grooves of Prince, and the iconic hits of Michael Jackson. With Andy's masterful skills on the acoustic guitar and Victor's distinct and limitless voice, they breathe new life into cherished classics. Their stripped-back approach allows the true essence of the songs to shine through, offering a fresh and captivating perspective. Experience their artistry as they skillfully blend their talents, creating an atmosphere that is both intimate and powerful.
They were a huge hit and captured the audience the entire performance. Would highly recommend.
Selected Songs


Toto
Africa
Bill Withers
Ain't No Sunshine
Fleetwood Mac
Dreams
Otis Redding
Dock Of The Bay
Leonard Cohen
Hallelujah
Toto
Georgie Porgy
Tracy Chapman
Gimme One Reason
Marvin Gaye
Heard It Through The Grapevine
Alicia Keys
If I Ain't Got You
Sam Smith
I Know I'm Not The Only One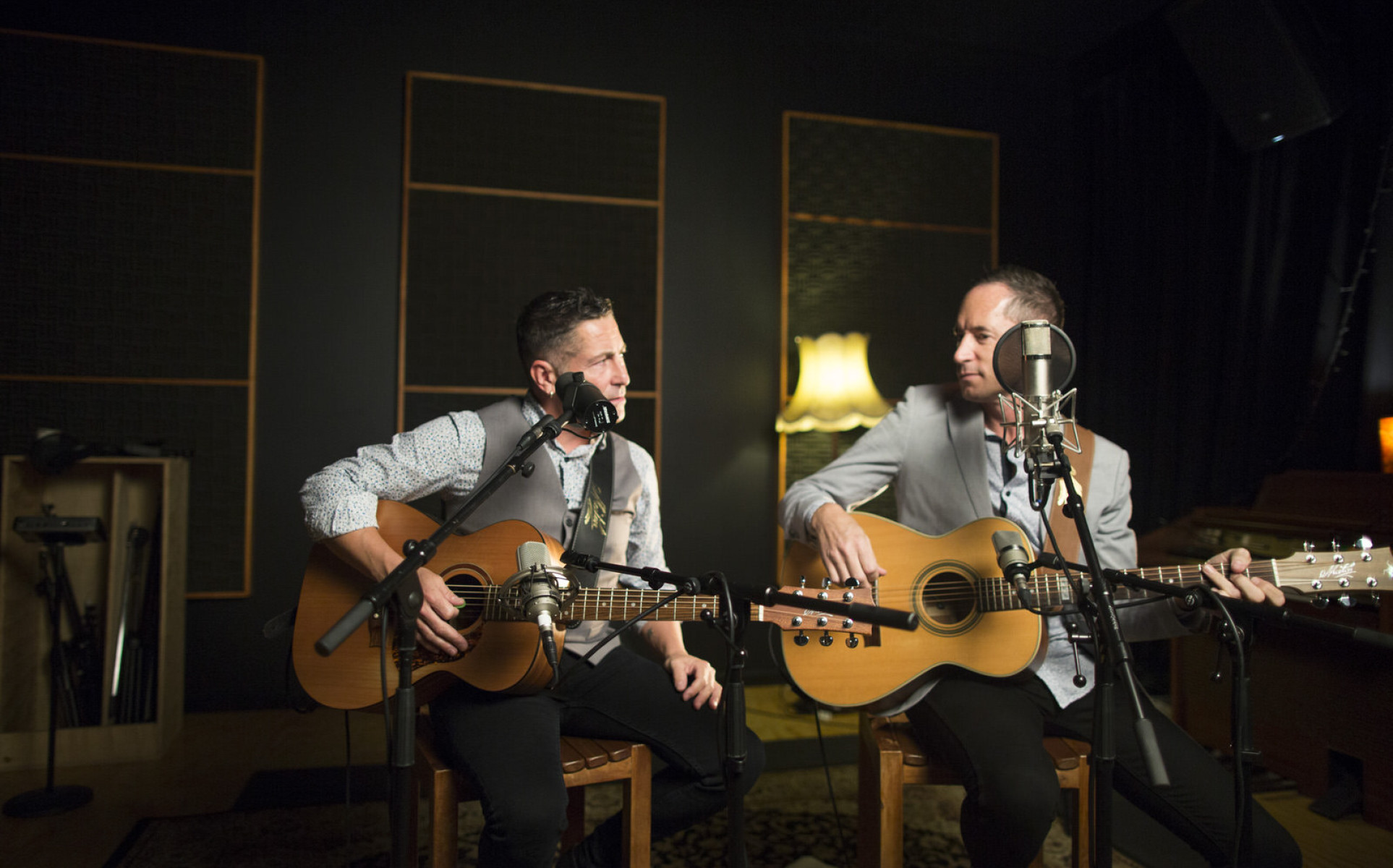 JAIME AND CHET
Genres: Top 40, Acoustic, Classic Hits

Get ready to experience the incredible musical versatility of acoustic duo Jaime and Chet. Their sound can be described as "everything under the sun," as they effortlessly cover a vast range of genres with finesse. From Toto, Tiki Taane, and Bob Marley to Bon Jovi, Jaime and Chet have a wide repertoire that caters to all audiences. Jaime and Chet's exceptional talent and infectious enthusiasm will create a joyous and uplifting atmosphere for your ceremony. Their ability to seamlessly transition between genres and captivate listeners is sure to leave a lasting impression.


Jamie and Chet were amazing! They had the whole wedding party up dancing the whole night and played banger after banger song. All our guests are still talking about how good the music was but also how lovely and relatable Jamie and Chet were even allowing some of the guests to be back up singers! Overall was an amazing wedding night and I would 200% recommended Jamie and Chet for your event.


Selected Songs


Lionel Richie
All Night Long
Tiki Taane
Always On My Mind
Dragon
Are You Old Enough
Michael Jackson
Billie Jean
Dragon
April Sun In Cuba
Th'Dudes
Be Mine Tonight
Queen
Bohemian Rhapsody



wedding ceremony classical musicians
Walking down the aisle while being serenaded by a string quartet embodies the essence of traditional matrimonial glamour. Whether you want a classical piece or string arrangements of modern songs, a quartet brings an enchanting touch of the old world to your wedding ceremony. Here are our favourite string quartets in Auckland for your wedding ceremony,
the black quartet
Genres: Classical, Pop

The Black Quartet is an exceptional and versatile ensemble comprising highly talented young musicians who bring a contemporary flair to the classic quartet style. Their impressive collaborations with renowned artists such as Kanye West, Six60, and Ladyhawke, as well as their appearances in television commercials and accompaniment of Hayley Westernra, demonstrate their remarkable musical range. They have graced esteemed events, embarked on global tours, and even composed for major international brands. The combination of their exceptional musicianship and their cool, modern style and attitude elevates their artistry to new heights.


A massive thank you to The Black Quartet for their superb performance at Tourism New Zealand's Business Events National Awards Dinner. They created a wonderful atmosphere and added another layer of sophistication to the event. Many of the guests commented on the calibre of the beautiful music and the great selection of classic kiwi songs they performed. I was also extremely impressed with their professionalism. Would highly recommend"
Selected Songs


Mozart
Eine Kleine Nacht Musik
Elgar
Salut D'Amore
Pachelbel
Kanon
Vivaldi
The Four Seasons
Satie
Gymnopedie
Handel
Trumpet Volountry




Zest String Quartet
Genres: Classical, Pop,Acoustic


Zest String Quartet brings forth an enchanting ambiance of effortless refinement, captivating your guests and immersing them in the present moment. With their remarkable versatility, dynamic performances, and inherent sophistication, they craft an intimate and unforgettable experience that will resonate in the memories of your guests long after they bid their final farewells. From the timeless masterpieces of Mozart to the evocative charm of "Moon River," from the intricate compositions of Bach to the vibrant melodies of Bollywood, Zest String Quartet's diverse repertoire ensures they can cater to the varied preferences of all audiences.

Perfect ambience! Our guests loved it. Zest was easy to organise, showed up with no hassles and tied in smoothly with the speeches.
Selected Songs


Handel
Water Music
Bach
Suite in D
Mozart
Quartet in G
Mozart
A Little Night Music
Vivalid (arr)
Spring Theme
Schubert
Valses Nobles
Pachelbel
Canon
Bach
Air on the G string
Wagner
Bridal Chorus
Mendelssohn
Wedding March
Nikau String Quartet
Genres: Classical, Pop

The Nikau String Quartet specializes in providing enchanting musical experiences for weddings. Based in Auckland, this exceptional ensemble is passionate about delivering captivating performances that will elevate your special day. With their extensive repertoire, ranging from timeless classics by Bach to elegant jazz melodies, they possess the versatility to create the perfect ambiance for your wedding celebration. Having served weddings and functions since 2004, the Nikau Quartet is dedicated to being reliable and offering affordable services, ensuring that your musical desires are met with excellence. Comprised of classically trained professional musicians, their expertise shines through their performances.

I just wanted to send through the amazing feedback I received about the Nikau Trio. It was a pleasure to have you play at the Next Woman of the Year awards last week and you set the mood for the evening perfectly. The members of the trio were so lovely and accommodating to work with, and the music was beautiful. When the occasion arises, I am sure I will be calling on you again.
Selected Songs


Katherine Jenkins
Pachelbels Canon
Richard Wagner
Bridal March
Elgar
Salut D'Amor
Banners
Serenade
Vivaldi
Spring
Bach
Arioso
Engelbert Humperdinck
Spanish Eyes
Coldplay
Yellow
Gershwin
Embraceable you
Corelli
Pastoral from Christmas concerto

wedding ceremony jazz artists
Transform your Auckland wedding ceremony into an unforgettable affair of elegance and glamour by choosing a jazz artist to craft a captivating atmosphere. These exceptional performers are known for their ability to embody the essence of a bygone era, adding a unique charm to your special day. We have curated a list of our top recommendations for jazz artists who will elevate your wedding ceremony to new heights.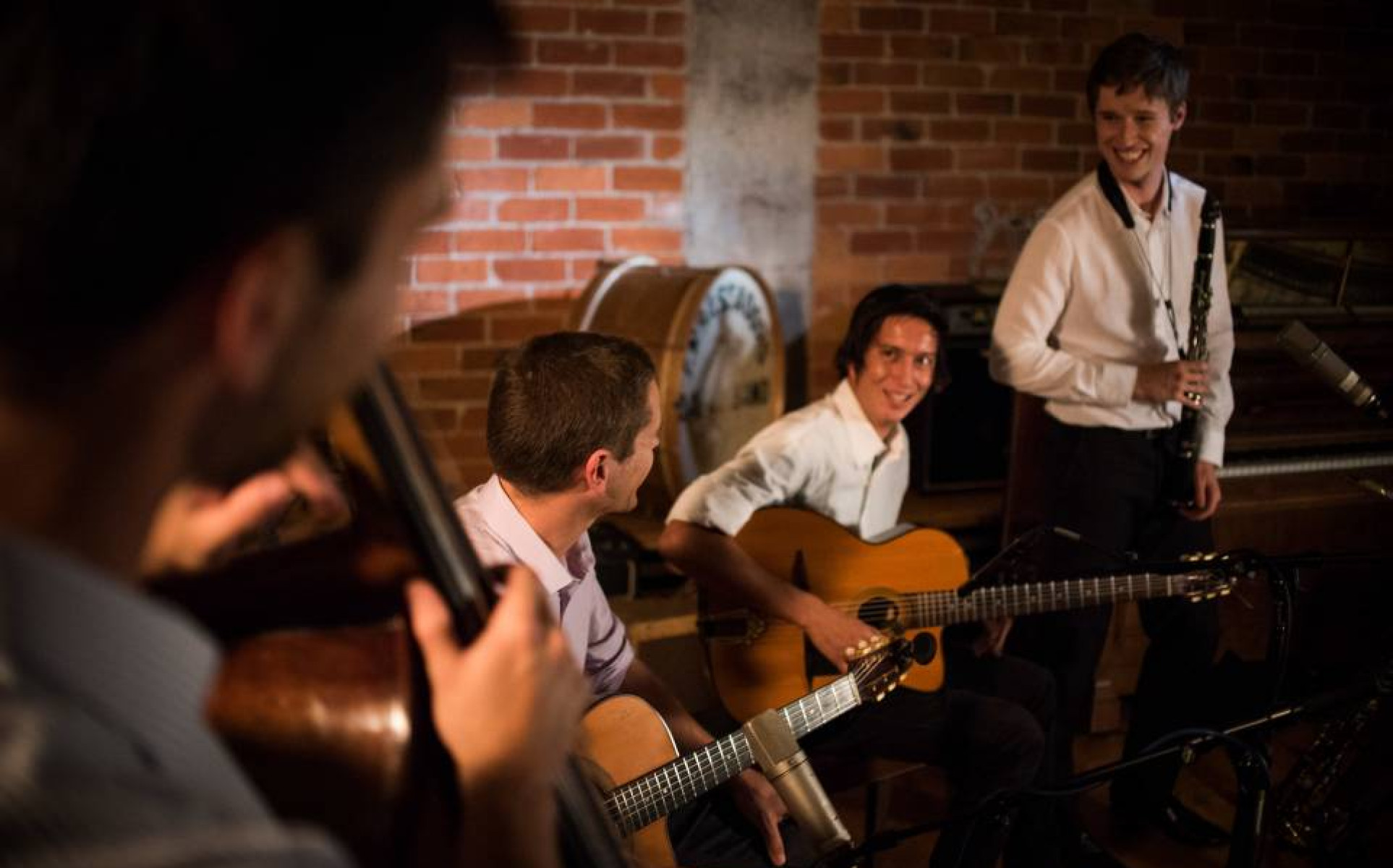 TWISTIN' THE SWING
Genres: Jazz & Latin

Indulge in the vintage allure of your wedding day with Twistin' the Swing, an exuberant and spirited jazz ensemble specializing in acoustic gypsy jazz. Drawing inspiration from the legendary Django Reinhardt, the swinging melodies of the 1930s-40s, and traditional Romani songs, they transport you to a bygone era brimming with charm. Immerse yourself in their world as their innate sense of rhythm, flawless musicality, and dynamic interplay weave a spellbinding atmosphere that effortlessly captivates and invigorates your guests. With seamless grace, Twistin' the Swing transitions between lively up-tempo numbers, embracing the infectious energy of gypsy jazz, and heartfelt slow melodic ballads that evoke a profound sense of romance.


Twistin the Swing played at our wedding recently in Auckland and were absolutely amazing! We had an Italian themed outdoor wedding in a beautiful courtyard and wanted music that would help us feel like we were actually in Italy. They were truly perfect and exceeded our expectations!! They were sophisticated and fun and very professional to work with. I would highly recommend them to anyone wanting a gypsy or swing style band or something just a little bit different for a wedding!
Selected Songs


Ella Fitzgerald
After You've Gone
Fats Waller
Ain't Misbehavin'
Django Reinhardt
Anouman
Florian Hermann
Dark Eyes (Les Yeux Noirs)
Django Reinhardt
Django's Tiger
Claude Debussy
Clair De Lune
Django Reinhardt
Django's Castle (Manoir De Mes Reves)
Django Reinhardt
Djangology



SPECTRUM
Genres: Jazz & Latin

Spectrum delivers a captivating fusion of jazz standards and Latin influences infused with their own contemporary groove, resulting in an unforgettable musical experience. Drawing inspiration from the legendary jazz figures like Ella Fitzgerald, Norah Jones, Diana Krall, and Karrin Allyson, these exceptionally skilled and experienced musicians possess the versatility to cater to a diverse range of audiences. Spectrum effortlessly navigates through various genres, offering an eclectic repertoire that spans Latin, Pop, French Chanson, Irish, Jazz Standards, and Rhythmic Folk. Their performance brings forth the perfect upscale ambiance for your wedding, evoking the nostalgia of a bygone era defined by elegance and glamour. Spectrum's artistry will transport you and your guests to a time of refinement and sophistication, creating a unforgettable ambience.


Spectrum have been one of the most popular "core" bands at Coopers Creek Vineyard's annual Summer Sunday Jazz festivals. Now into their 2nd decade of performing there, the lively musicality of the band, featuring Maria's strong vocal lead along with good song selection, has ensured a loyal following of music and wine lovers.
Selected Songs


Ella Fitzgerald
Cheek to Cheek
Ella Fitzgerald
Lullaby of Birdland
Sarah Vaughan
Summertime
Billie Holiday
God Bless the child
Ella Fitzgerald
They Can't take that away from me
Sarah Vaughan
Cry Me A River
Billie Holiday
Come Rain or Shine



Mark Baynes
Genres: Pop, Jazz & Latin

Take your wedding to the next level with Mark Baynes, a highly acclaimed and sought-after pianist from Auckland with a career spanning over two decades. Mark has earned a legendary status in the jazz scene, and his performances are characterized by a touch of sophistication that elevates the ambiance of your wedding. Mark's exceptional mastery of the piano is sure to impress and add an elegant touch to your special day, making it unforgettable. His repertoire is filled with timeless jazz classics crafted by revered artists such as Gershwin, Duke Ellington, and Fats Domino. Mark also seamlessly incorporates legendary pop songs by iconic artists such as The Beatles, Bill Withers, Stevie Wonder, Marvin Gaye, and Burt Bacharach, among others. With this diverse range of music, every guest is sure to find something to enjoy, creating an extraordinary and unforgettable event for everyone involved.
Thank you for introducing us to ACB – they were a HIT for our staff ball! They offered a great genre of music and mix of vocals. It was also great that they have worked in a number of Auckland's key venues as this always makes my job easier dealing with professionals. I would have no hesitation recommending ACB to other companies.


Andy Smith Trio
Genres: Jazz & Latin

Introducing the Andy Smith Trio, a dynamic jazz group based in Auckland that infuses a modern and refreshing twist into jazz standards while delivering lively renditions of popular tunes. With their extensive repertoire of jazz and Latin music, the Andy Smith Trio offers a wide selection to cater to your personal preferences. Their performances create an upmarket and sophisticated ambiance, ensuring a memorable and elegant experience for your wedding. Prepare to impress your guests with the Andy Smith Trio's captivating performances and skillful musicianship. Their unique approach to jazz standards combined with fun arrangements of popular tunes guarantees a lasting impression on all in attendance.
"The Andy Smith Trio are a great band. Very versatile, and totally professional- Highly recommended" They filled the house at CJC and were a hit with the crowd"
Selected Songs


Thad Jones
A Child is Born
Dizzy Gillespie
A Night In Tunisia
Miles Davis
All Blues
Hammerstein/Kern
All the Things You Are
Charlie parker
Anthropology
Johnny Mercer
Autumn Leaves
Victor Young
Beautiful Love
Louis Bonfi
Black Orpheus
Miles Davis
Blue In Green
Johnny Green
Body and Soul
The Madeleines
Genres: Jazz & Latin, Pop, Classic Hits

Step into a captivating and unforgettable ceremony performance with The Madeleines, an ensemble that embodies the essence of golden age glamour. With a specialization in jazz and swing music from the 1920s to the 1960s, The Madeleines transport you to a bygone era of enchantment. Their performances are a sensory delight, captivating not only your ears but also your eyes. Adorned in stunning costumes, The Madeleines bring the era to life with sophisticated harmonies and impeccable choreography. Immerse yourself in the magic of The Madeleines as they create an atmosphere that celebrates the timeless beauty and charm of the past. Their ceremony performance will leave a lasting impression, adding a touch of sophistication to your special occasion.
Thé Madeleines are outstanding. One of the best live acts in Auckland. Literally sounds like you're listening to a record they are that fantastic. Great stage presence and was an absolute thrill to have them in stage in waiheke. They're welcome back anytime
Selected Songs


Ray Charles
Hit the Road Jack
Duke Ellington
It Don't Mean a Thing (If it aint got that swing)
The Andrews Sisters
Boogie Woogie Bugle Boy
Nat King Cole
Straighten Up And Fly Right
Portugal The man
Feel it Still
Glenn Miller
In the Mood
Carol Channing
Diamonds are a Girl's Best Friend
Benny Goodman
Sing Sing
Peggy Lee
Why Don't you Do Right
The Foundations
Build Me Up Buttercup
Nairobi Trio
Genres: Jazz & Latin, Pop, Classic Hits

Experience a wedding ceremony filled with musicianship and ingenuity with the Nairobi Trio. This remarkable ensemble excels in performing instrumental adaptations of the greatest hits, ranging from the melodies of The Beatles to the timeless compositions of Elton John and Van Morrison. Comprised of accomplished musicians skilled in acoustic guitar, double bass, and violin, the Nairobi Trio's extensive two-decade journey has established them as one of New Zealand's most seasoned and proficient musical groups. With their masterful renditions of beloved songs, transformed into captivating instrumental arrangements, they create an extraordinary and unforgettable soundtrack to your ceremony.
Thanks to you all, once more, for making our 50th wedding anniversary an absolutely memorable day... to have had that special time was a bit like having Santa's sleigh suddenly arrive in one's living room! I couldn't believe my eyes.
Selected Songs


Beatles
Can't Buy Me Love
Otis Redding
Dock of the Bay
Daddy Cool
Eagle Rock
Spencer Davis Group
Gimme Some Lovin'
Rolling Stones
Honky Tonk Woman
Rolling Stones
(I Can't Get No) Satisfaction
James Brown
I Feel Good
Beatles
I Saw Her Standing There
Rolling Stones
I Used To Love Her
Three Dog Night
Joy to the World
Allana Goldsmith
Genres: Jazz & Latin, Pop, Classic Hits

Immerse yourself in a wedding experience filled with cultural richness and musical excellence, courtesy of the extraordinary talent of Allana Goldsmith. Recognized as a highly esteemed Māori artist, Allana offers a captivating fusion of jazz standards, seamlessly transitioning between English and Māori, while proudly showcasing her connection to her heritage. Allana's voice, with its warm contralto tones, effortlessly embodies the essence of the revered jazz singers of the past, leaving audiences spellbound by her breathtaking vocal prowess. With a decade of experience performing in the vibrant jazz scene of Auckland, Allana's expertise and professionalism shine through in every captivating note she sings.
Allana Goldsmith Group performed at a recent formal evening event at the museum. I cannot recommend them strongly enough. They chose a perfect repertoire for the evening and varied their songs according to the mood of the crowd. The selection ranged from ambient atmospheric to uptempo that had guests dancing at the end of the night. One of the group even played some taonga puoro (traditional Maori instruments) to connect to the kaupapa of the event, and when coupled with Allana's beautiful voice it was truly magical!
Selected Songs


Sarah Vaughan's version
Lullaby of Birdland
Ella Fitzgerald version
How High The Moon
Norah Jones
Don't Know Why
Louis Armstrong version
Makin Whoopee
Diana Krall version
East of the Sun
Nancy Wilson version
Save your Love For Me
Etta James
At Last
Ella Fitzgerald
Stompin at the Savoy
Nancy Wilson version
The Old Country
Māori
Nature Boy
Quantum Blue DUO
Genres: Classic Hits,Pop,Jazz & Latin

Indulge in timeless charm during your wedding ceremony with the captivating Quantum Blue Duo. Prepare to be enthralled by the enchanting performances of vocalist Clo Chaperon and pianist Dr. Mark Baynes as they create a magical ambiance that will linger in the hearts of your guests. The Quantum Blue Duo curates a diverse repertoire, thoughtfully crafted to elevate the atmosphere of your special day. Their musical selection seamlessly weaves together beloved jazz standards from the American songbook, breathing new life into them alongside rearranged modern hits. Your special day will be transformed into a truly remarkable celebration, leaving you and your guests with the perfect soundtrack


Quantum Blue performed at the 2018 GirlBoss Awards Evening and Wow! I am absolutely blown away by the melodic voices and their incredible talent. Quantum Blue was exceptional, professional, knowledgeable, organized and I would thoroughly recommend that anyone is Quantum Blue for their corporate or personal events. Thank you Quantum Blue!
Selected Songs


Jill Scott
A Long Walk
Robert Glasper
Afro Blue
Chaka Khan
Ain't Nobody
Meagan Trainor
All About That Bass
Gretchen Parlato
All That I can Say
Estelle
American Boy
Erykah Badu
Apple Tree
Madcon
Beggin'
Michael Jackson
Billi Jean
The Jackson 5
Blame It On The Boogie