Unrivalled as New Zealand's premier string quartet, The Black Quartet are a sophisticated, versatile group of extremely talented young musicians, offering a contemporary take on this classic ensemble style. They have collaborated with the likes of Kanye West, Six60 and Ladyhawke, appeared in television commercials and accompanied Hayley Westernra, performed at Christmas in the Park and Rhythm and Vines, toured the world and composed for some of the world's biggest brands. The calibre of their musicianship is matched by the cool, contemporary style and attitude they bring to their art form. The Black, as a quartet or individually, have worked with: Kanye West / Hayley Westenra / The Feelers / Op Shop / Ladyhawke / Six60 / Boh Runga / Eileen Page / Geoff Sewell 'Incognito Artists' / Moana and the Tribe / Maisey Rika / Sir Howard Morrison / Rhythm and Vines / APRA Awards / Lawrence Arabia / Paul McLaney / SJD / Brooke Fraser / Auckland Philharmonic Orchestra / Auckland Chamber Orchestra / Christmas In The Park / X Factor / NZ's Got Talent / Vodafone Music Awards / Stars In Their Eyes / Lakeside, Rotorua / Tim Beveridge shows / Operatunity tours
Selected Songs
Mozart
Eine Kleine Nacht Musik
Bach
Sheep May Safely Graze
Borodin
Polovstian Dances
Vivaldi
Concerto For Two Violins
Corelli
Christmas Concerto
Debby Boone / Westlife
You Light Up My life
Fall Out Boy
Thanks for the Memory
Eric Clapton
Tears in Heaven
Gerry Mulligan
Makin' Whoopee
Barbara Dickson and Elaine Paige
I Know Him So Well
Simon & Garfunkel
Scarborough Fair
Shania Twain
From This Moment
Willie Nelson
Always On My Mind
Vicky Leandros
Love is Blue
Billy Joel
She's Got A Way
Vanessa Williams
Save the Best for Last
Matt Monro
From Russia with Love
The Pogues
Fairytale of N.Y
Bruno Mars
Just The Way You Are
Simon & Garfunkel
Bridge Over Troubled Water
The Beatles
Here Comes the Sun
Led Zeppelin
Stairway to Heaven
Bruce Springstein
I'm On Fire
Goyte
Somebody I used To Know
Alicia Keys
If I Ain't Got You
Jason Donovan
Any Dream Will Do
Bee Gees
How Deep Is Your Love
Duke Ellington
Echoes of Harlem
Reviews
A massive thank you to The Black Quartet for their superb performance at Tourism New Zealand's Business Events National Awards Dinner. They created a wonderful atmosphere and added another layer of sophistication to the event. Many of the guests commented on the calibre of the beautiful music and the great selection of classic kiwi songs they performed. I was also extremely impressed with their professionalism. Would highly recommend.
The Black Quartet played beautifully as I welcomed guests to my event. They are professional, creative and immensely talented. It was a great pleasure to enjoy the great classics as well as their surprising interpretations of contemporary songs.
The trio were awesome! We practiced with a recording the day before our wedding, but when they played on the day it was even better! Absolute professionals - please pass on our sincere thanks to them.
Where to begin? We had very high expectations of the quartet and they exceeded them by a mile! Everything was absolutely perfect, and we had guests telling us how beautiful the music was. Please pass on our sincerest thanks to the players. They really added an extra level of elegance, and in no way could I fault them. Thank you for your help, and your prompt and friendly service throughout this process. It is hugely appreciated!
The Black Quartet were fantastic musicians and helped to create an unforgettable ambiance. They are so talented and seamlessly transitioned from classical to modern covers. They were absolutely wonderful and we were so glad they were part of, and added to, our special day.
The Black Quartet were fantastic, exactly what we wanted for our wedding ceremony. The music was perfect and they created an excellent atmosphere.
Read All 6 Reviews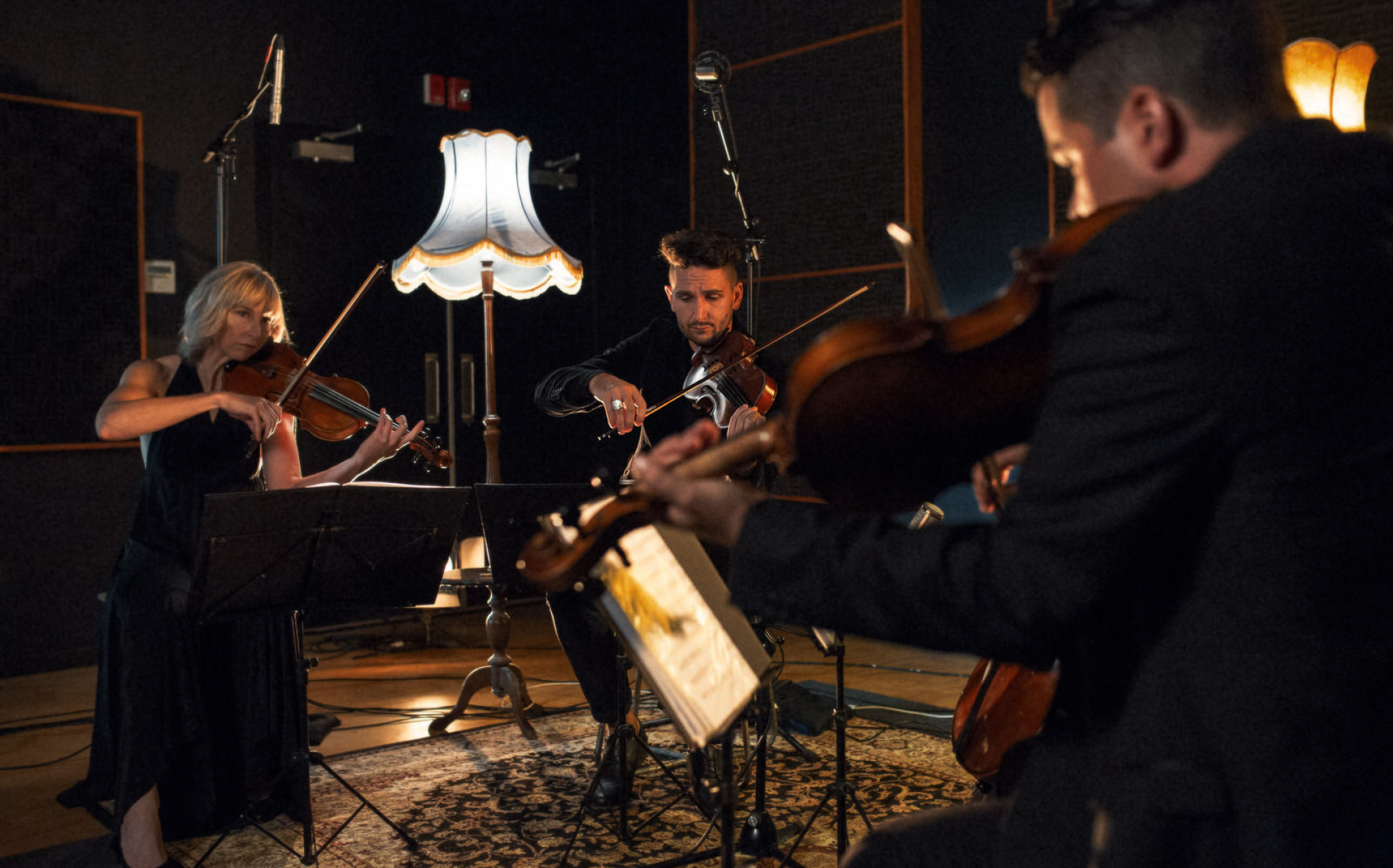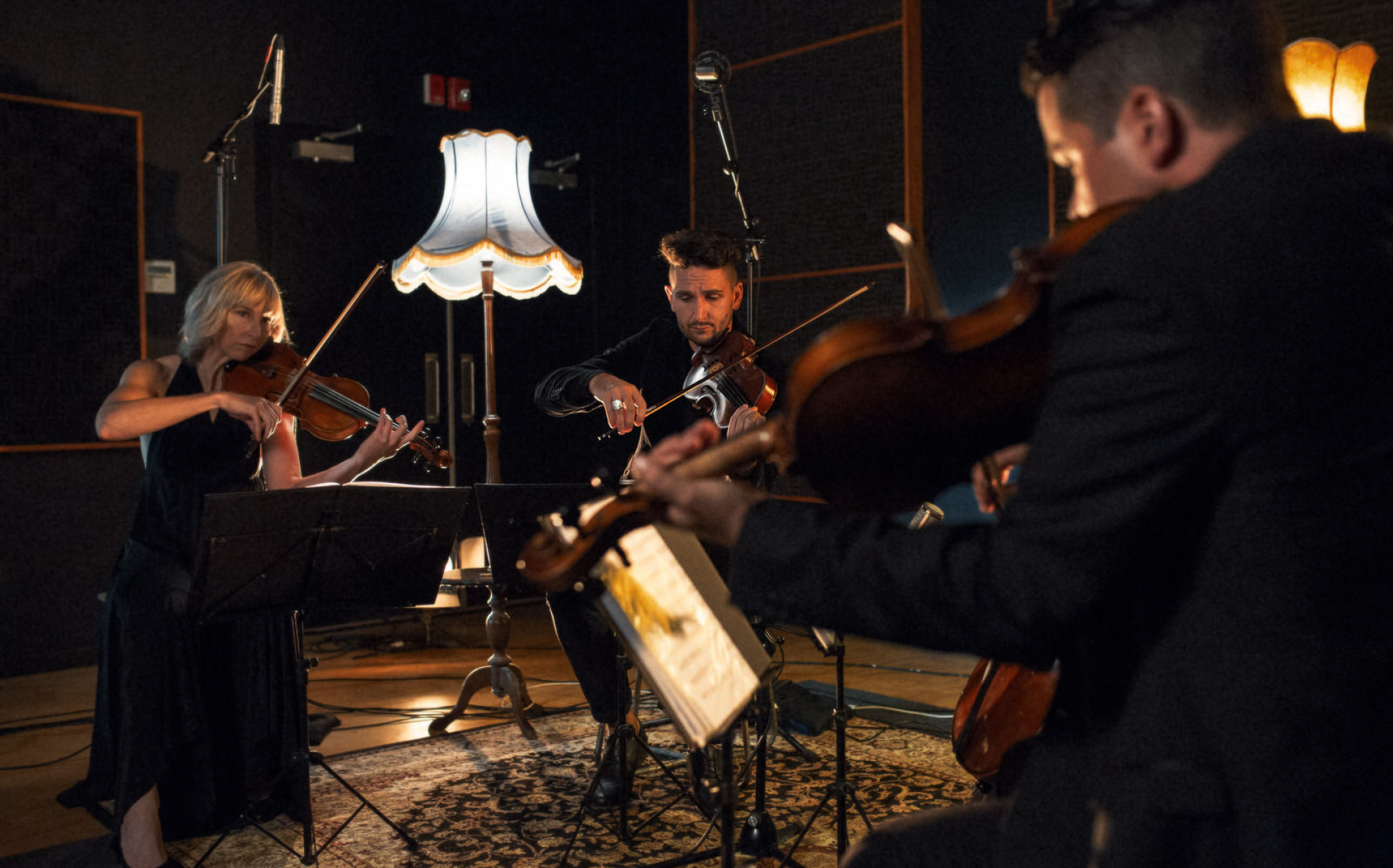 The Black Quartet