Unrivalled as New Zealand's premier string quartet, The Black Quartet are a sophisticated, versatile group of extremely talented young musicians, offering a contemporary take on this classic ensemble style. They have collaborated with the likes of Kanye West, Six60 and Ladyhawke, appeared in television commercials and accompanied Hayley Westernra, performed at Christmas in the Park and Rhythm and Vines, toured the world and composed for some of the world's biggest brands. The calibre of their musicianship is matched by the cool, contemporary style and attitude they bring to their art form. The Black, as a quartet or individually, have worked with: Kanye West / Hayley Westenra / The Feelers / Op Shop / Ladyhawke / Six60 / Boh Runga / Eileen Page / Geoff Sewell 'Incognito Artists' / Moana and the Tribe / Maisey Rika / Sir Howard Morrison / Rhythm and Vines / APRA Awards / Lawrence Arabia / Paul McLaney / SJD / Brooke Fraser / Auckland Philharmonic Orchestra / Auckland Chamber Orchestra / Christmas In The Park / X Factor / NZ's Got Talent / Vodafone Music Awards / Stars In Their Eyes / Lakeside, Rotorua / Tim Beveridge shows / Operatunity tours
Selected Songs
Mozart
Eine Kleine Nacht Musik
George Frideric Handel
Arrival of the Queen of Sheba
Jeremiah Clarke
Trumpet Voluntary
Bach
Jesu Joy of Man's Desiring
Bach
Sheep May Safely Graze
Beethoven Mozart Quartets and Divertamentos
Symphony no 5
Ella Fitzgerald
The Man I Love
Porgy and Bess
Summertime
Tony Bennett
New York New York
Al Jolson / Gershwin
Swanee
Judy Garland
Embraceable You
Duke Ellington
Don't Get Around Much Anymore
Jazz Standard
Lullaby of Birdland
Ella Fitzgerald
Someone to Watch Over Me
Ella Fitzgerald
It Don't Mean a Thing
Frank Sinatra
Strangers in the Night
Diana Krall
Isn't it Romantic
Richard Rodgers
Some Enchanted Evening
Dusty Springfield
The Windmills of your Mind
Andrew Lloyd Webber
Music of the Night
James Ingram and Linda Ronstadt
Somewhere Out There
Melissa Manchester
Theme from Ice Castles
Jim Henson
The Rainbow Connection
David Foster
Love Theme from St Elmo's Fire
Celine Dion
My Heart Will Go On
Andrew Lloyd Webber
All I Ask Of You
Madonna
Don't Cry For Me Argentina
Ariana Grande & John Legend
Beauty and the Beast
Debby Boone / Westlife
You Light Up My life
Fall Out Boy
Thanks for the Memory
Barbara Dickson and Elaine Paige
I Know Him So Well
Simon & Garfunkel
Scarborough Fair
Eric Clapton
Tears in Heaven
Vicky Leandros
Love is Blue
Billy Joel
She's Got A Way
Vanessa Williams
Save the Best for Last
Matt Monro
From Russia with Love
The Pogues
Fairytale of N.Y
Shania Twain
From This Moment
Bruno Mars
Just The Way You Are
Reviews
A massive thank you to The Black Quartet for their superb performance at Tourism New Zealand's Business Events National Awards Dinner. They created a wonderful atmosphere and added another layer of sophistication to the event. Many of the guests commented on the calibre of the beautiful music and the great selection of classic kiwi songs they performed. I was also extremely impressed with their professionalism. Would highly recommend.
Where to begin? We had very high expectations of the quartet and they exceeded them by a mile! Everything was absolutely perfect, and we had guests telling us how beautiful the music was. Please pass on our sincerest thanks to the players. They really added an extra level of elegance, and in no way could I fault them. Thank you for your help, and your prompt and friendly service throughout this process. It is hugely appreciated!
The Black Quartet were fantastic musicians and helped to create an unforgettable ambiance. They are so talented and seamlessly transitioned from classical to modern covers. They were absolutely wonderful and we were so glad they were part of, and added to, our special day.
The Black Quartet were fantastic, exactly what we wanted for our wedding ceremony. The music was perfect and they created an excellent atmosphere.
A HUGE thank you to Findaband and the black quartet for their beautiful performance. The client, guests and our team were so impressed and taken back by their talents. Thanks again and I look forward to working with Findaband in the future.
The Black Quartet were wonderful. They got rave reviews from our guests. Thank you for helping to make it such a special evening.
It all went really well and we have been getting some amazing feedback. The Black Quartet were great and added another element to our event with our guests speaking so highly of them so we hope that they enjoyed themselves as well! Thanks so much again for your help in organizing them at our event.
A big thank you to the black quartet who played at our wedding. Honestly, you guys were all amazing!! Everything ran so smoothly. Very happy!!! Will book you guys again for a future large event.
Such an amazing day and The Black Quartet were amazing and suited the vibe perfectly!
Great positive feedback about the String quartet. Quite a few have written in with comments that the music was beautiful. Thank you so much!
Read All 10 Reviews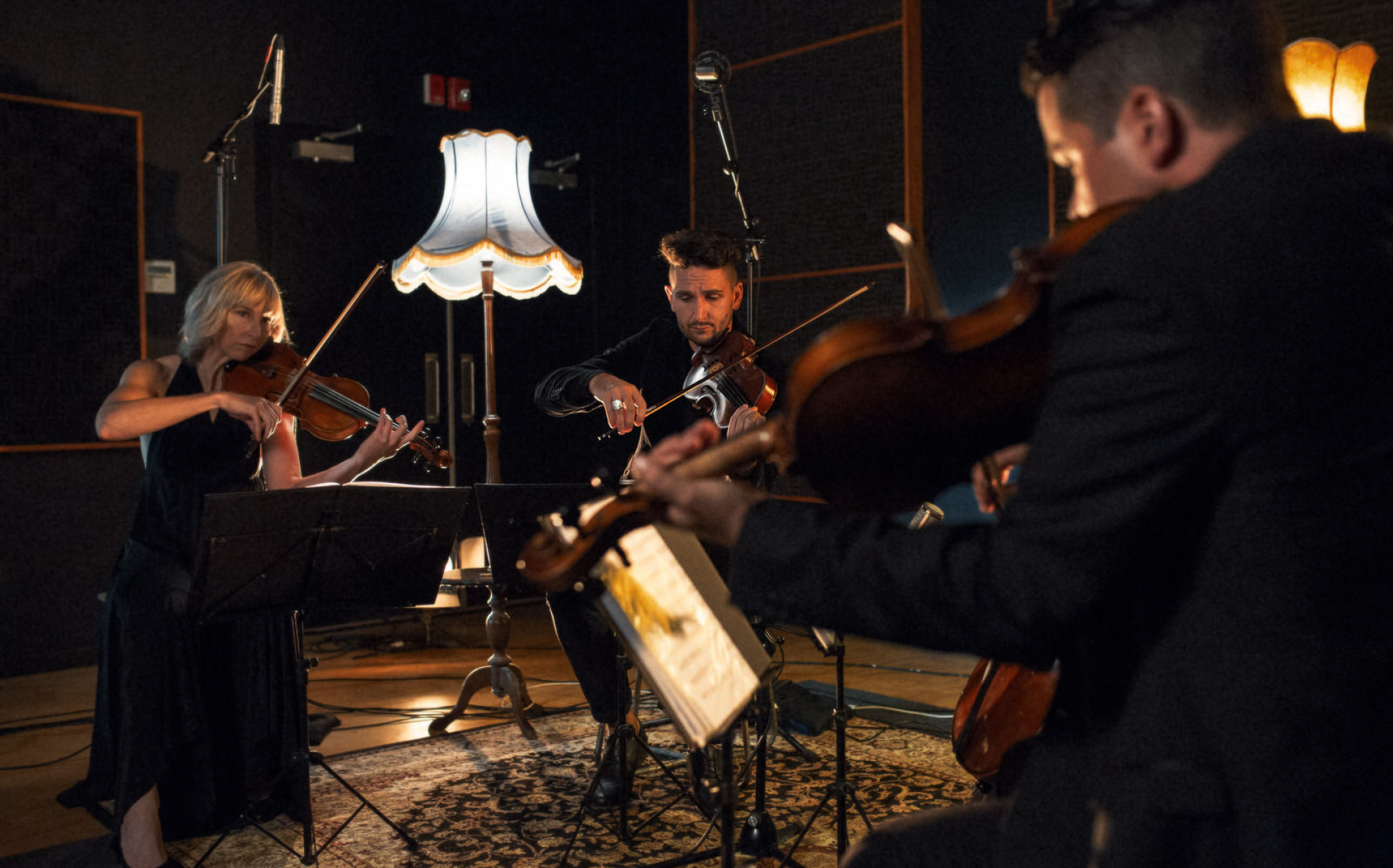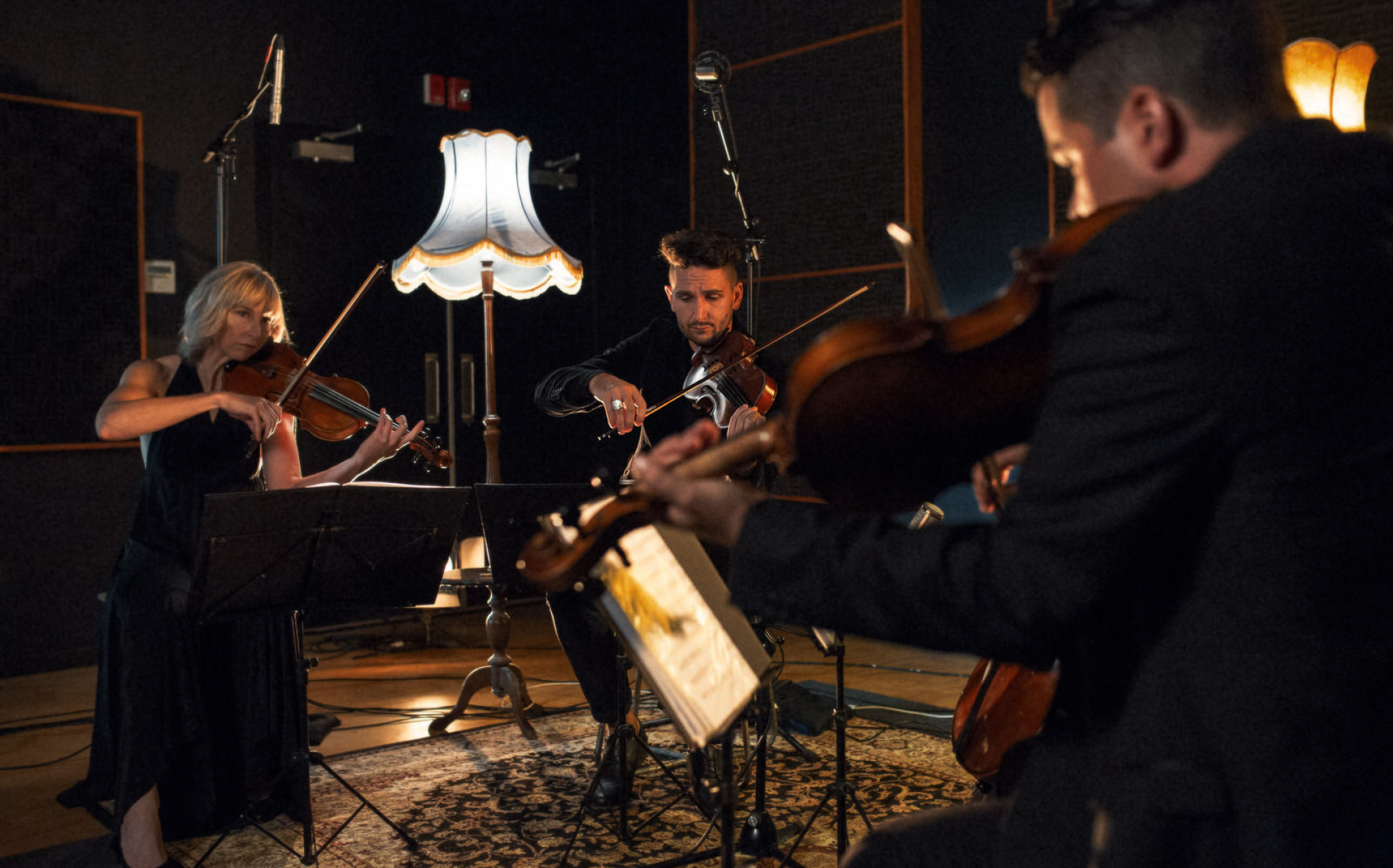 The Black Quartet